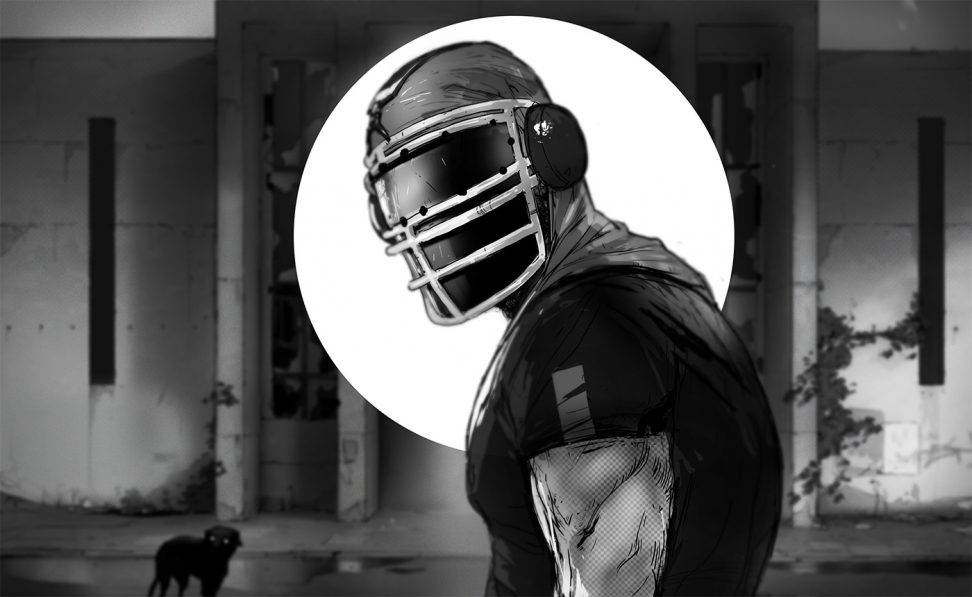 Nebbra is an up-and-coming electronic music artist from Paris, France. He established himself by winning five consecutive official remix contests in 2015/2016 only. Flipping originals by Cage The Elephant, Lily Allen, Phantogram, Karin Park and Partythieves & ATLiens in such a unique way that he won over the jury who awarded him with first place 5 times in a row.
His Cage the Elephant remix achieved above fifteen million clicks on Youtube and Soundcloud, making sure his name echoed in the remix community. His supporters with big reps such as Trapnation, Majestic Casual, Suicide Sheep, Proximity and Cloudkid are among his top supporters in the Youtube realms. His work is featured on publications such as Billboard, Dancing Astronaut, Your Edm, Run The Trap and Fader – to name just a few.
Having gone viral on Spotify for several times already and being plugged in their most prestigious playlists shows the enthusiasm of the streaming community and his fans. The top tier artists made the right choice to entrust the Parisian with a flip of their songs. Nebbra has been shining with official remixes for labels such as Owsla, Mad Decent, Interscope, Armada, Warner, Sony and others, as well as contracted remixes for artist like Selena Gomez, A$AP Rocky, Crystal fighters, Le Maitre, Zeds Dead and Diplo and counting. One of his remixes was hand picked by Skrillex.
His remixes paved the way for getting picked up by his agency Paradigm in the US and working with the best tastemakers out there. On the live side he completed 2016 with a tour participation on Zeds Dead "Northern lights" tour and started 2017 with a tour support slot on Whethan's first Headline Tour. In the same season he joined Troiboy for his North American tour resulting in the two producers becoming friends and Troiboy coming to witness Nebbra's last set of his US tour at the legendary Deadbeats – The Deep End event during MMW 2017 in Wynwood.
Opening for the likes of his French comrades on Tchami's big spring tour and for DJ Snake were just a few of his checks on the long bucket list for this thriving talent. Red Rocks Amphitheatre was a next big wish for Nebbra, which he will perform at this summer. The remarkable thing about Nebbra is that he is the perfect mix of musical talent and physical constitution. Undisputedly, he is dance music's strongest and best built artist. Nothing is left to chance – Nebbra is built to succeed. He has mastered his craft and is not slowing down to push the boundaries of future bass, melodic bass and french house trail.
With releases to be expected before the summer 2017 on Deadbeats, Seeking Blue and Remixes lined up for Jane XO, Crystal Fighters and others. A continuous expansion of the Nebbra Universe is inevitable.
---
Share
---
You might also like