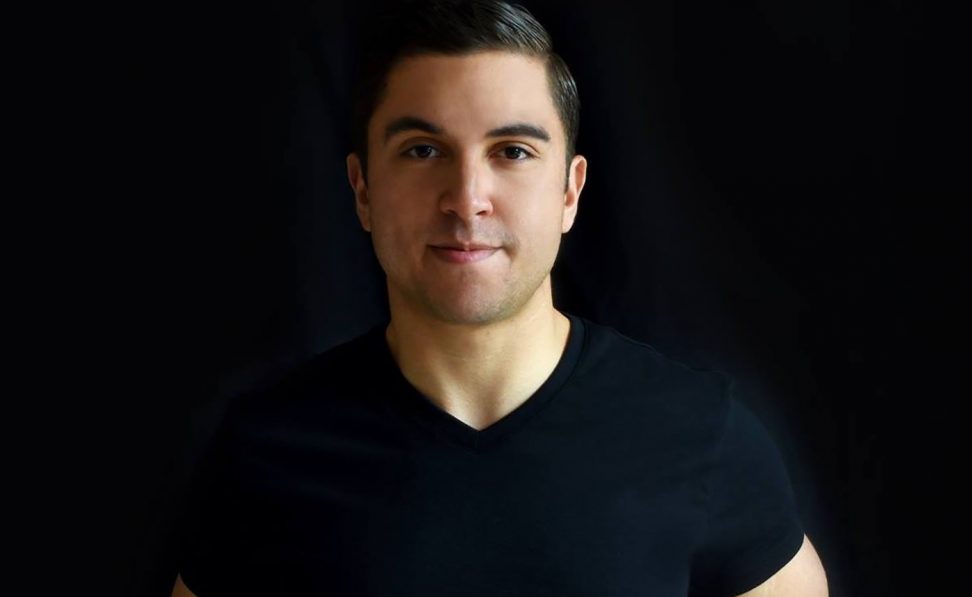 Origin: United States
Santos Torres, better known as Monoverse, has been one of the most impressive breakthrough talents in the world of trance and progressive. Consistently releasing powerful productions with record labels such as Future Sound Of Egypt, Armada Music, Coldharbour Recordings and other imprints, Monoverse has caught and maintained the attention of the industry's biggest names. His music is regularly found in the playlists of internationally renowned artists such as Armin van Buuren, Aly & Fila, Paul van Dyk, Markus Schulz, Gareth Emery, Cosmic Gate and many more.
Beyond his discography Monoverse has built a cult following with his weekly podcast, Parallels, syndicated across various internet, satellite and terrestrial radio stations. These mixes are a look at what Santos has to offer as a live act, where his background is equally impressive. Monoverse has gone global, performing at some of the world's largest music festivals such as Tomorrowland, Electric Daisy Carnival, Lucky Festival, and Luminosity Beach Festival. Still no stranger to intimate settings such as New York's Cielo, Governor's Island, Hammerstein Ballroom, Amsterdam's Panama, Toronto's Populus, or 1015 Folsom in San Francisco for example, Monoverse has become a versatile live performer. Time and time again he has proven his ability to control crowds during any set, while sharing his personal selection of the finest dance music.
The music doesn't stop there as Monoverse has further developed his personal style and brand in electronic music by pioneering FSOE Parallels, a sub-label of Aly & Fila's prestigious Future Sound Of Egypt imprint. Focused on unique styles and harmonically complex compositions, FSOE Parallels provides a platform for veteran and upcoming artists alike to share forward-thinking music that truly stands the test of time. In carefully curating the label's releases, Monoverse has further stood apart from the crowd and solidified his place among the finest in trance and progressive music.
—
Hometown: Clifton, New Jersey
Currently living: Clifton, New Jersey
Origin of name: I picked out the Monoverse alias after doing some reading on quantum physics, with a monoverse being a singular universe with a linear timeline. Oddly enough, a few weeks after I decided on it, I actually came down with mono. I like to think that was a sign I made the right decision.
Weapon of choice: Chipotle
Source of power: Two albums on repeat: Tycho's Awake, Andrew Bayer's If It Were You We'd Never Leave
What advice would you offer someone thinking about entering the Discovery Project competition?
Focus on showcasing what makes you unique as a person and a musician, and don't worry about what other artists are doing or how your entry might be received.
Blurb yourself:
Trance producer with an insatiable hunger to share music with the world. I love being a curator for trance & progressive electronic music in every sense I can think of: being a music producer on various imprints like Enhanced Music, Armada, Coldharbour Recordings, hosting a biweekly radio show on AfterhoursFM, starting a record label called Amped Artists. The best part is being able to perform live and share the music I love with a group of like-minded people. In the end, I really just want to party on the beach with friends and people who enjoy music the same way I do.
Was there one particular moment in the recording or mixing process for your Discovery Project entry that made you feel like you were creating something pretty damn special?
I can't describe how proud and excited I was after finishing the mix and realizing it completely consisted of my own productions—some older, and a bunch of unreleased tunes. When I first started releasing my music, it was rare for me to play a list of my own productions. It's an amazing feeling to be able to put together full mixes consisting only of my own work.
What do your parents think of what you are doing?
When I first started to produce music, and after working on a few new tracks, I was asked why I kept listening to the same song over and over. I had to explain to them that I wasn't just endlessly repeating someone else's music.
What's the strangest part of your job? What makes you shake your head in wonderment about being a DJ and producer?
Walking out of the club into broad daylight is still an odd feeling, but I never felt that way when I was just another person in the crowd. Being in control of the journey until the end of the night—and then being jolted back into reality—is an entirely different experience.
Are you impulsive with your work (in the studio and/or DJing), or do you have a sketch in mind before you start?
Completely impulsive with both music production and DJing, and I don't really think I could work any other way. That's not to say I haven't had an idea for a track and came with it in mind before starting, but that's just the starting point. Where I end up is usually very different. As for playing live, I make it a point not to prepare outside of throwing whatever newer music I've found into my collection. It's more exciting and challenging to be able to read the crowd on the fly and adjust accordingly.
When you look at electronic music and the surrounding culture, what worries you about the future? What do you wish would change or that you could change?
I really hope to see electronic music continue to move away from the "DJ support" model, and instead create larger outlets for lesser-known musicians to have their work reach the bigger audience. Many genres have started to, with giant social networks and media outlets aggregating music. There are still some parts of electronic music completely dependent on what I consider to be a broken model. For example, I would really like to see this happen for trance music or deeper progressive house. Even then, a lot of the previously mentioned social networks and media outlets are reluctant to share that kind of music unless it's from major artists. I can only hope over time this changes and we start to see lesser-known trance and progressive guys reach a wider audience.
Is success physical or internal? What does it mean to you?
Success is definitely determined internally. A person can choose what success is to them. In music, my idea of success at first was to create the music that I love and release it with reputable labels. Now, success to me would be being able to make a living with music in whatever way possible. What I consider to be success is always changing. Having met previous expectations for success, it's likely that my definition of success in music would change to something else if I ever make a living from music. I'm always hungry, and I'm not quite sure I'll ever be completely satisfied.
What do you remember about your first DJ gig?
It was in a sushi lounge in Teaneck, New Jersey. I had responded to a random post on the trance addict forums looking for local artists to perform, and I had never played outside of my bedroom (or on CDJs, for that matter). I wanted to bring my laptop and Traktor, but those organizing the event didn't want us to, so I had to burn CDs for the first time to play live with. I have no words for how nervous I was.
To this day, that group of people who organized the event and played are still good friends of mine. Some have moved on to other paths in life, and others like me are still grinding away in the music world. We went on to throw more of those parties at the same sushi lounge, and those are some of my most fond memories. It might not be the most glamorous of stories, but I couldn't be more grateful to have experienced that.
Do you have a favorite all-time mixed CD or series?
The A State of Trance 2006 & 2007 year mixes were forever on repeat. There's music on there I can't hear without immediately thinking of how it's played in those mixes. I still have an obsession with them, and it's an unreal feeling having two tracks of my own on the 2014 year mix.

Discovery Project: EDC New York 2015 by Monoverse on Mixcloud
---
Share
---
You might also like