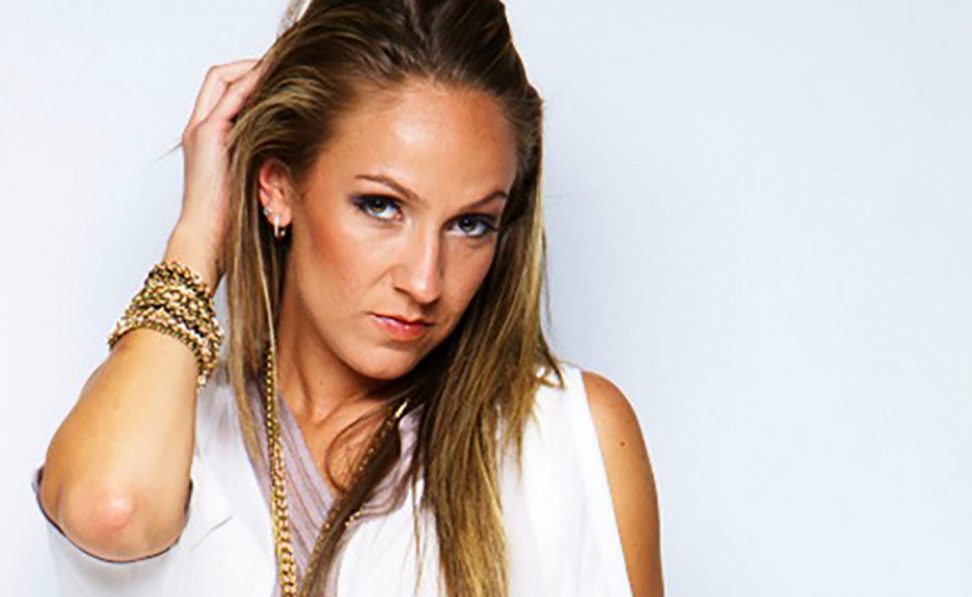 DJ/producer Miss Jennifer was born and raised in Queens, New York. This former model and college basketball player, was always a vast collector of music and grew up listening to all styles from hip-hop to reggae. Growing up in the 90's in the big apple, she began venturing into New York City nightlife in her early teenage years. There she was introduced to NYC's Sound Factory, Tunnel & Limelight to name a few. Though she had no idea, her great passion for underground music was born.
While completing her Bachelor's Degree in Computer Science at Hunter College City University of New York, what began as a hobby at a weekly residency in a local night club in Queens, had turned into Miss Jennifer. Her passion for music became so loud and contagious, that her following in New York began to grow in numbers at an unbelievable rate. Her career continued to grow quicker than ever expected. Before she knew it, she was one of the pioneer female DJ's leading the music trend throughout the East Coast.
Featured in the Miami Winter Music Conference every year since 2009, she also played main stage Black and White New York at Govenor's Island and Voodoo with Chriss Vargas in Boston, MA. Miss Jennifer was hired as the first DJ in history to play at the New York Stock Exchange (from the bell podium) for the 2012 Kairos Society Global Summit private event. She has also played outside the USA in Santo Domingo (Dominican Republic), Santigo (Dominican Republic), Playa del Carmen (Mexico), Cartagena (Colombia), Cucuta (Colombia), Medellin (Colombia) and Ministry of Sound World Tour Festival (Barbados).
In the Spring of 2011 she released her first album "Nervous Nitelife: Miss Jennifer" on Nervous Records. The album made top 200 Dance albums chart on iTunes in its first day of sales. The release also included her first original track called "Letting Go", which hit top 100 house chart on Beatport in its first week of sales. In summer of 2013 she released her second compilation "Vibeology" on Nervous Records. This compilation included four of her original tracks, and a remix "Addiction" that became NYC's 2013 summer anthem. The compilation featured friends and artists such as DJ Boris, Chriss Vargas, Cristian Arango, KiNK, Adam Port, Danniel Selfmade &more.
With the help of an amazing team including management DP Productions NYC, Miss Jennifer is now in circulation for almost every big room club on the East Coast. There are also plans now in the works for Europe and South Asia tours. Miss Jennifer holds a monthly late night 'Vibeology Sessions' party on Saturdays at Pacha NYC. She also continues to develop and expand her Vibeology brand. Vibeology represents the idea that she believes is the reason people grow addicted to music. Jennifer senses that there is something about music that strips everyone on a dance floor, and for a moment makes them free of their everyday life. Music creates a mutual euphoric atmosphere, or a 'vibe'. A powerful bond that for a moment can make a whole room fall in love. Mixing her computer science background with her present career in music, she transformed the idea of a vibe into a science.
"Life is about constant learning and change." says Jennifer. Her musical sets expand past all boundaries. You can expect to hear anything from percussive to deep, techno, house or tech house, mixed with samples from anywhere that fit the vibe she's creating at that particular moment. Artistically she plays with different sounds to generate a shared superior mood. Jennifer believes that like learning and creating computer technology, to learn and read a large audience, one must have great analytical skills. Directly inspired by the crowd, her determination and dedication create an unforgettable musical production with each performance. She aspires to guide the social atmosphere to a new level through her unique sound, versatility and a deeper sense of connection through Vibeology.
---
Share
---
You might also like