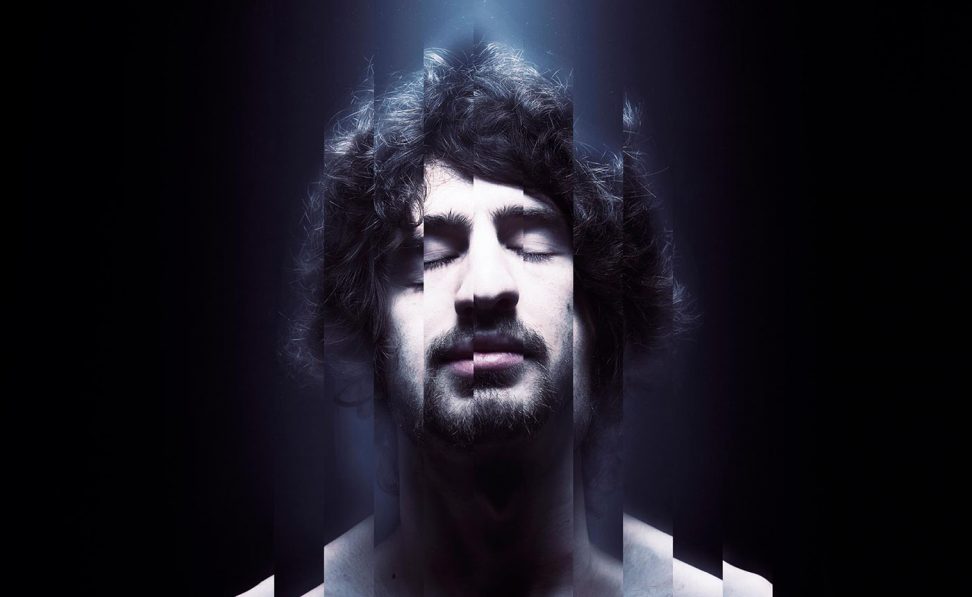 For the follow-up to his Grammy-nominated debut album 'Damage Control', producer / DJ Mat Zo brought his mind-bending eclecticism and inventive ingenuity to a whole new level. One of the most visionary artists in the electronic world today-hailed as "an innovator in the electronic genre" by Rolling Stone, "the modern role model for the 21st century producer" by Earmilk, and "one of the best things to emerge out of the UK since the Beatles" by Vibe-the 25-year-old London-born artist launched into the making of 'Self Assemble' with heady ambition, and soon ended up eclipsing even his own expectations.
"At first the idea I had for the album was to write a movie score without the actual movie," says Zo, who was born under the name Matan Zohar. "I wanted to tell a dark, dystopian story set in the future, based around the idea of transience." But while Zo went so far as to draft up a treatment for a feature-length film, the album ultimately veered away from his original vision and took on an irrepressible life of its own.
True to Zo's penchant for playing with mood and texture, 'Self Assemble' draws on everything from electro-funk and trance to '90s pop and dubstep, endlessly blurring boundaries to exhilarating effect. And despite its shift in conceptual direction, the album still emerges as boldly cinematic in both scope and feel. Opening with the chilling atmospherics of 'Order Out of Chaos', 'Self Assemble' moves from the groove-heavy pop of 'The Enemy' to the soulful disco shimmer of 'Sinful' to the frenetic energy of 'Lights Out' with a certain reckless grace. And on tracks like 'Too Late' (with its delicate acoustic guitar) and 'The Last Transmission' (whose hauntingly spare piano work Zo names his favorite offering on the album), 'Self Assemble' reveals Zo as equally deft in dreaming up lavishly detailed sonic landscapes and unsettling moments of stark simplicity.
Made entirely in his home studio, 'Self Assemble' marks a conscious effort on Zo's part to incorporate more organic instrumentation into his music. "I sort of touched on that with the last album, but for this one it was really important to me give the music even more of a human quality," he says. To that end, much of 'Self Assemble' was written on guitar, an instrument that-along with bass and drums-Zo mastered by the age of 12.
"My mom's a music teacher and taught me music from a very young age, so I've been composing since as long as I can remember," says Zo, who played drums in a jazz band and bass in a rock band as kid. Meanwhile, his father Israel Zohar – a Kazakhstan-born painter who studied with Ernst Fuchs – upheld an illustrious art career that's included painting an official portrait for Diana, Princess of Wales, for the 13/18 Regiment of the Royal Hussars (Queen Mary's Own) in 1990. (Another luminary in the family, Zo's Israel-based half-sister Alma Zohar has released several award-winning albums as a folk / pop singer / songwriter.)
Zo first explored electronic music in his early teens, schooling himself in music production with the help of Logic and drawing much influence from artists like Daft Punk and the Chemical Brothers. Soon after releasing his debut single on a:Loud Recordings at age 16, Zo won recognition from major players within the trance and house scenes, and quickly found himself enlisted by Tiesto to remix the Dutch DJ's own 'Driving To Heaven' for the 2008 compilation 'In Search of Sunrise 7: Asia'. He also began creating drum and bass productions under the pseudonym MRSA, releasing several tracks through South London-based Hospital Records in the late 2000s/early 2010s.
Cranking out a host of original releases and remixes via Anjunabeats over the next few years, Zo continued to gain momentum and widen his reach by teaming up with Porter Robinson for 'Easy' (a single that hit #1 on Beatport Top 100 chart upon its release in late 2012) and delivering his 70-track 'Essential Mix' for BBC Radio 1 in early 2013. In the midst of building that buzz, Zo spent four years bringing his first full-length album to life. Released in late 2013 by Anjunabeats in the UK and Astralwerks in the U.S., 'Damage Control' climbed to #1 on the iTunes Dance chart the very same day of its debut. With 'Pyramid Scheme' feat. Chuck D fast reaching #2 on the Billboard Dance/Club Play chart, the album debuted at #1 on the Billboard Heatseekers Albums chart, then landed its nomination for Best Dance / Electronic Album at the 2015 Grammy Awards.
Along with creating 'Self Assemble', Zo's spent the last two years self-releasing tracks as free downloads on SoundCloud, overseeing his newly launched record label Mad Zoo, and taking the stage everywhere from Madison Square Garden to major festivals like Electric Daisy Carnival, Ultra Music Festival, and TomorrowLand. With a UK tour in the works for 2016, Zo's garnered a reputation as a boundlessly experimental and explosive live act nothing short of transcendent, as shown recently in his own residency at Pacha NYC.
In matching his hypercreative spirit with a crowd-thrilling musicality that's now earned him more than 10 million plays on SoundCloud, Zo first and foremost aspires to give his audience the sense of being swept along on a journey. "More than anything I've done before, I wanted this album to tell a story," says Zo of 'Self Assemble', adding that he leaves it to listeners to come up with their own interpretation of what that story might entail. "There's some really poppy and catchy tracks on there, but what I want is for people to listen to the album as a whole-and then feel like they've arrived somewhere new once it's all done."
---
Share
Upcoming Event
---
You might also like