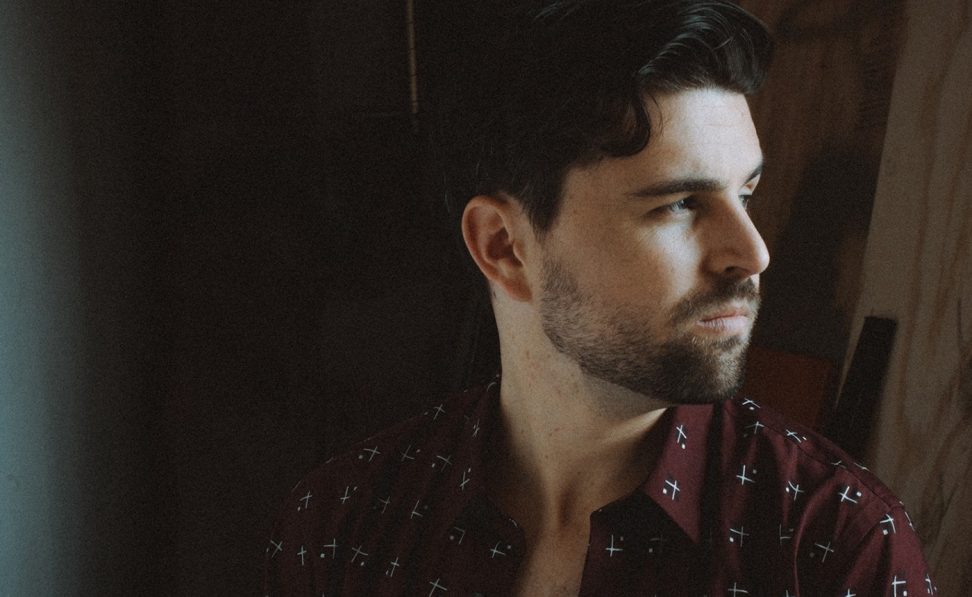 Origin: United States
As the brains and heart behind electronic act Mako, Alex Seaver is single-handedly tackling his next artistic chapter. Previously a duo, alongside former DJ and bandmate Logan Light, Mako now takes on a new life as a solo act, with Seaver serving a multifaceted role as its frontman, sole producer and songwriter and driving creative force. And with the musical reinvention comes a fresh reboot in sound and style via "Breathe," the newest Mako single out Friday, December 8, on Ultra Music.
"Breathe," a velvety stroll through personal emotions and beautiful instrumentation, serves as Seaver's first official single as the newly reimagined Mako. For the track, he takes cues from various sources of inspiration and sonic styles, all the while picking up where Mako last left off on Hourglass, his debut album released December 2016 via Ultra Music. "Breathe" is thus a natural progression for Seaver, one which sees him updating and upgrading the Mako sound via percussion-powered layers, indie rock sentiments, airy electronic influences, heartfelt lyrics and a striking vocal performance from Seaver himself.
Co-produced by Seaver alongside producer Scott Bruzenak, the track focuses heavily on its instrumental framework, which is simultaneously rhythmic and groove-laden while at the same time dark and atmospheric—a bittersweet love song, so to speak. "The song is built around a pained style: a personal and soft voice telling an uplifting story," says Seaver of "Breathe." "It's ultimately something that's powerful and moving, but it doesn't come without a little bit of pain attached to it as well." The end result is a pop track built on elegance and sophistication and filled with organic sounds and instruments.
With "Breathe" now as his musical reintroduction as Mako, Seaver is bringing the concept to life via a new live show, which he is set to take across North America on a 33-date tour running January-March 2018, including a date in Seaver's home city of San Diego. The original configuration, a four-piece band comprising Seaver on vocals & keys, a guitarist, a violinist and a drummer, will showcase the new wave of Mako as a live act, Seaver's first full-fledged tour as a performing unit.
"I started feeling like I couldn't communicate what I needed to communicate musically in a club setting and in that nightlife environment," says Seaver of the inspiration behind the new live Mako show. "I had to switch things up and bring in live musicians. Whenever you take your music to live musicians, they're not going to play things mathematically. They're going to play things with a lot of imperfections. You want to create an environment where you make those imperfections exciting, where you can decide something in the moment and have everyone onstage react to it. With the new show, I'm going to dial it up a notch."
Seaver broke into the mainstream as Mako in late 2016 with Hourglass, his debut artist album for Ultra Music. Mixing far-reaching elements from the worlds of pop, indie rock and EDM, Hourglass marked a stark shift in Mako's musical aesthetic, moving away from dance floor fodder and into a more refined approach to electronic-driven pop. In April 2017, Mako released Hourglass: The Remixes, an accompanying remix album via Ultra Music that included reworked versions of the album's tracks from NOTD, Halcyon, Shades, Attom and many others. Hourglass also included the 2015 breakthrough single "Smoke Filled Room," which soared into pop and dance radio airplay charts via continuous support on SiriusXM's BPM and iHeartRadio's Evolution channels and landed at #1 on the Billboard Dance Airplay chart. Elsewhere, "Beam," Mako's first release, has amassed more than 50 million online views and streams since its release in December 2013. Between remixes and work for others, Mako has also racked up multiple Hype Machine #1s. SiriusXM quickly jumped onboard, anointing the act "the next big thing," and the rest of the electronic musical community followed suit. On the touring front, Mako has played numerous high-profile festivals including Coachella, Lollapalooza, EDC Las Vegas, TomorrowWorld, Electric Forest, Electric Zoo and more, in addition to headlining club tours. To date, Mako counts over 150 million combined streams on Spotify alone and has worked with and remixed the world's elite EDM artists including Avicii, Steve Angello, Hardwell and many others.
Outside of Mako, Seaver—a skilled, classically trained musician and composer in his own right, as well as a gifted graduate of the lauded Juilliard School in NYC—also spreads his expansive songwriting and production expertise across various multimedia disciplines. In 2015, he began writing original scores and contributing remixes for Riot Games, the world-renowned video game developer and publisher. He officially remixed "Piercing Light," theme song of the global video game, League of Legends, in 2016. Seaver also co-wrote and co-produced "Legends Never Die," the official theme song for the 2017 League of Legends World Championship; he also sang on the Alan Walker remix of the track alongside Against the Current. In November 2017, Seaver performed at the League of Legends Live concert in Beijing, China, in front of 75,000 attendees and millions more online via the event's official livestream. Additionally, Seaver has scored and created original music for independent films, TV series and several nationwide & international commercials.
In addition, Seaver's first original full-length score can be heard in the acclaimed documentary, Soufra, which tells the story of the first woman in Lebanon to have her own food truck. The documentary, in collaboration with lauded documentarian/director Morgan Spurlock's team, is currently being screened for award consideration.
Seaver is now on the cusp of a newer, bolder artistic concept for Mako, a direction steering him toward a more authentic sound and a more personal place within. "I'm certainly going through a lot of musical changes," says Seaver of the new Mako configuration. "I needed to disappear into myself for a little bit."
It all now comes together on the new single, "Breathe," and the forthcoming live tour, which cohesively combine all of Seaver's true musical passions: a love of film and orchestral music; a passion for electronic music and songwriting; and an adoration for live bands and live musicians. Collectively, it all feeds back to the Mako sound—past, present and future.
"This year, I'm going through some big personal changes with my relationship to music, and it's all about bringing all those things together into one place," says Seaver of the future of Mako. "I'm not interested in writing the biggest singles and in being a famous person. My musical interests remain in being creatively malleable in all kinds of ways. I'm constantly pushing my own boundaries and pushing the boundaries of what you'd expect from an artist today."
---
Share
---
You might also like