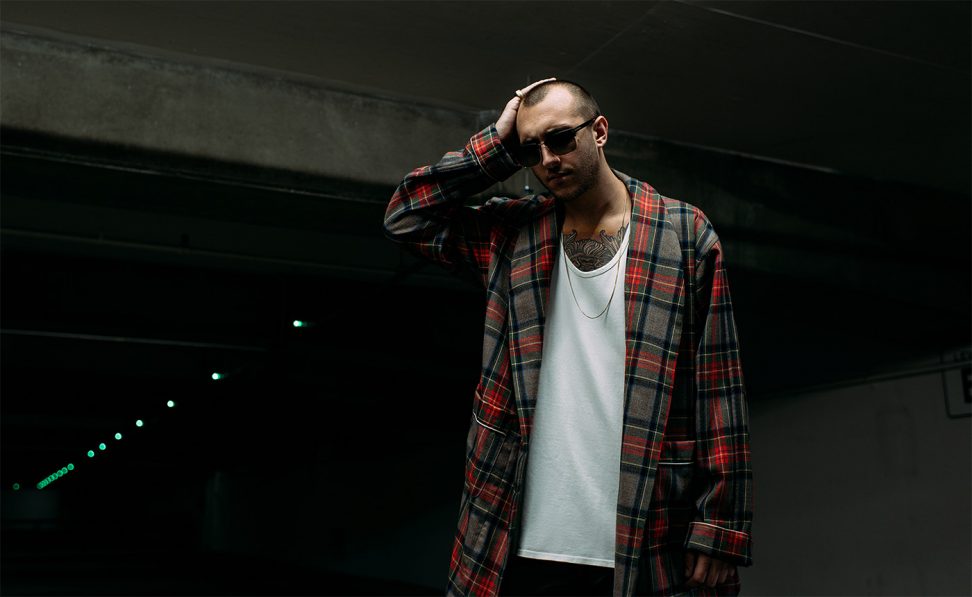 Origin: None
Hailing from the shores of Hawai'i and setting up shop in Southern California, this young producer has quickly solidified himself as one of the newest rising stars to emerge from the Los Angeles dance music scene. Drawing inspiration from several styles and artists has allowed him to blur the lines sonically, creating cutting edge material that pays homage to the past while always pushing to be progressive.
In just a little over a year since launching onto the scene, Mahalo has garnered the support of tastemakers and renowned artists alike while releasing music on some of the world's largest and most esteemed imprints such as Bunny Tiger, Toolroom Records, Enormous Tunes, Insomniac Records, Perfect Havoc, Armada Music and more.
The unique and signature style of Mahalo has earned him the respect of many in both the underground dance music scene as well as the more popular factions of the entertainment industry, such as Hardwell, Avicii, Mark Knight, Blonde, Tommy Trash, DJ Chuckie, Judge Jules, The Aston Shuffle, Swanky Tunes, Mike Mago and Sam Feldt.
Mahalo's biggest track to date is his liquid house banger 'Current Mood' which was released back in 2016 on Hoxton based label Perfect Havoc, with a vocal edit following shortly after, featuring singer/songwriter 'Cat Lewis', which dropped in March 2017.
Current Mood has now accumulated over 3.2 million streams on Spotify alongside support from Liquid Todd on SiriusXM, Hardwell, Andrea Bali (Radio 105) and Friday Night Shuffle (Triple J) the track was also synced to one of the worlds biggest sport apps 'Dream League Soccer' which has over 700million users worldwide, 'Current Mood' also featured on Toolroom's Ibiza 2017 Volume 2 compilation which went to No. 1 on Beatport. This all then led Mahalo to signing to Perfect Havoc's management roster.
In December 2016, Mahalo won a DJ competition with Insomniac's Discovery Project to play at their New Year's Eve extravaganza 'Countdown 2016' festival which featured artists such as Alesso, Steve Aoki, The Chainsmokers, Zedd and more. This then led Mahalo to releasing his own music on Insomniac's IN/Rotation project as a two track EP, with 'Perfect (Feat. Cat Lewis)' and 'Dirty Boss Bass Man', and playing at Insomniac's most well known events, with two slots at EDC Las Vegas, Nocturnal, Groove Cruise and show supports for the likes of Autograf, Klingande, and more.
In the last quarter of 2017, Mahalo will be releasing his next single on Perfect Havoc as part of a joint venture with Insomniac Records titled 'Here With Me' featuring vocals from newcomer Kadiri James. Watch this space.
//
Hometown: Kamuela, HI
Currently Living: Los Angeles, CA
Origin of Name: The word mahalo is Hawaiian and means "thank you." For my project, it's a bit of homage to all the great people who have inspired me along the way.
Weapon of Choice: Cat Lewis.
Source of Power: Leftism and an espresso shot.
What advice would you offer someone thinking about entering the Discovery Project competition?
Come at it with everything you've got, and don't be afraid to try something that hasn't been done before. If you don't get it the first time, second time or the third time… keep trying and hone your craft. As long as you're passionate about what you're doing, then it's all worthwhile.
Blurb Yourself:
Music has been a major part of my life since I was a kid. My father was really into dance music, and I grew up listening to artists like Leftfield, Paul Oakenfold, Fatboy Slim, Groove Armada, the Freestylers, etc. The reverberations of growing up listening to those artists are definitely present in my style today and have played a major role in how I express myself through music. However, for me, writing music isn't just about personal expression but also about trying to connect with the listener. I hope my music can impact someone the way my favorite artists did for me when I was younger.
Was there one particular moment in the recording or mixing process for your Discovery Project entry that made you feel like you were creating something pretty damn special?
Totally. Once I finished the mix, I noticed I had put together an array of tracks that not only complemented each other's energy but also were entirely my own tracks (with the exception of the opener, which is an amazing remix of my song "Move" by a new talent known as Mishqeen). I made a mix with all my own tracks before, but this was the first time I was actually really digging the overall flow of how the tracks worked together. It really struck a chord with me. Regardless of how this contest panned out, I'd be happy I at least got a chance to put together this mix showcasing my newest tunes and some of my more popular released material.
Are there any dots to connect between where/how you grew up and your musical output—from people freestyling on the street corner to a grand piano forced down your throat by your mom?
Funny you mention freestyling, because that sorta was the catalyst for me really taking on any kind of semi-serious music career. When I was young, like 13 to 14, I bought Sony Acid and dabbled in production a bit. But it wasn't until I got my first Mac with GarageBand that really kind of sparked me to pursue any kind of musical alias. Of course at that time, being a rapper was the thing, and my closest friends were all about it; so I started to record myself and put little demos out online. It was terrible. But I most likely wouldn't have carried down the road that got me to where I am today had I not found so much interest in it all.
Tell us about your most memorable night out as an artist or as a fan.
EDC 2010 has to be it for me. I'll never forget when Lil Jon came out during Laidback Luke's set and went ape-shit on the crowd for jumping the fences. That was just a couple weeks before I moved to L.A., and I remember being blown away by it all. The production, the Coliseum, the artists, the vibe—everything was just really top-notch.
How, if at all, does listening to music figure into your creative process? What's the last song you heard that made you drop what you were doing and go into the studio?
Listening to music always has its place in the creative process. For me, listening to old songs that induce nostalgia really helps get me into the zone, but I also get a lot of ideas from listening to radio, where there are tracks I normally wouldn't listen to. That opens my mind to new ideas and allows me to explore when I write new music. This wasn't the last time, but I have a very distinct memory of hearing "La La Land" on the radio by DVBBS & Shaun Frank. The first time I heard it, I knew I could do something dope with it, so I got in touch with Shaun and grabbed the stems. I think the remix turned out great, and we hit #1 remix on Hype Machine when I put it out. I think it all plays into the story of keeping your ear low to the ground and being on top of what's coming out, which is really just listening to music.
If we pressed shuffle on your iPod while you went to the bathroom, what would you be embarrassed to come back to us listening to?
I'd be a lot more shocked that you found my iPod, haha. But I actually have been using Spotify playlists a lot to listen to music nowadays. I love the platform, and they've done a fantastic job of cutting out all the noise from the repost and PR services that have essentially oversaturated SoundCloud. Their curators are great about selecting high-quality tracks, and you can literally find your mood in playlist form, click shuffle, and drift away.
What sound or noise do you love?
The sound my cat makes when she's happy to see me. Reese bass is pretty tight, too.
What should everyone just shut the fuck up about?
Unless you're a politician… politics.
What gets you excited when you think about the future of electronic music and club culture?
I'm just excited to come up in an environment with all these other talented musicians I've come to know and love over this journey so far. It's been really inspirational to watch all these people bloom into the great artists they're capable of being. In regards to the culture, it's great to know there's a younger generation that's eating this all up, as well. You see kids that are 12 years old putting out palatable and sometimes even pretty good productions. That's wild, because I remember where I was with all this when I was that age, and it was nowhere close. I can't wait to see what this younger generation is going to be able to do.
How would you describe your sound to a deaf person?
"Roof casually dripping down on your head" music.
What do you remember about your first DJ gig?
My first DJ gig was actually a house party for this girl's mom and her friends. I had to play a bunch of oldies tunes to start off, and once the party was a bit liquored up, I started playing some more upbeat house stuff for them. There were a ton of old people getting all wild to it, and the mom was really happy with how it all turned out. I remember what really made the night for me, though, was my friend's sister was dating Larry Fitzgerald from the Cardinals at the time, and he came up to me and told me he was feeling the music. Looking back on it now, it's a pretty funny start to the whole DJ thing.
What's the hardest professional lesson you've learned thus far? How did it make your life easier—or more difficult?
The hardest lesson I've learned by far is how hard it is to balance working with really close friends. It's a slippery slope, and I would recommend avoiding it if at all possible. This industry is a roller coaster, and involving your good friends in the mix is risky, unless they're fully committed to riding that roller coaster with you.
---
Share
---
You might also like