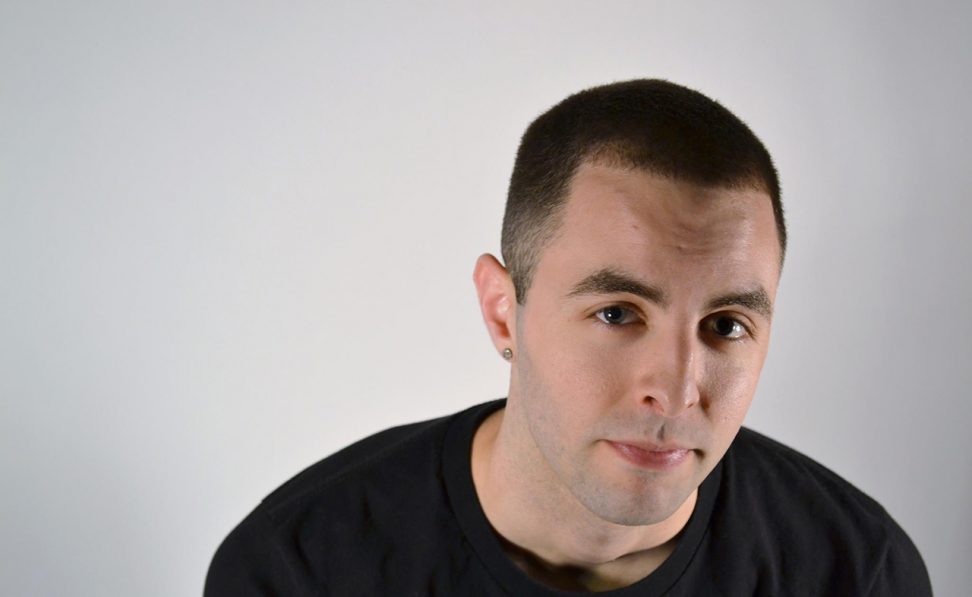 Magnosis is Mike Magno, a 25 year old music addicted producer/remixer/DJ from New Jersey, USA.
Growing up, Mike always loved music, especially when it came to playing the guitar (like his father who is the only other musically talented person in the entire family and also was a DJ in the late 1970s). He expanded his variety of instruments ranging from drum machines to keyboards.
However, it was not until the mid 2000s when he discovered Trance music and fell in love with the energy of the scene and beats themselves. Immediately following, Mike picked up a copy of FL Studio and started making his first productions.
Moving on and experiencing new software and DAWs such as Reason and Ableton Live, he became addicted to electronic music production and has produced all sorts of music ranging from Deep Progressive House to Psytrance.
Mike has since then started his new alias Magnosis, which is an intense, dark, and new Progressive Psychedelic Trance style. His biggeset influences to date are Ace Ventura, Zen Mechanics, and Captain Hook.
//
Music is the strongest connection I have to this world. I love the ability to create and synthesize anything and everything. I used to be amazed by technology in the medical field while I was attending X-Ray school, but found myself more drawn to the endless possibilities of music production instead. Growing up, my friends and I would jam around for hours improv style. I always wanted to be able to come up with my own productions without having to rely on band mates or money for a big recording studio just to complete a track. Eventually, I came across DAWs and started to experiment with production and never stopped. Music touches the brain in a way that nothing else on this Earth does, so I try to connect in some way with everyone through my sounds and grooves.
Interview
---
Home Town: Dumont, NJ USA
Currently Living: Dumont, NJ USA
Origin Of Name: I originally started producing under my real name Mike Magno, which was a lower BPM project that consisted of more deep progressive house and techno. Magnosis became my side project alias for my new harder progressive psychedelic trance style.
Weapon of Choice: Ableton, Korg MicroKrog, Modeling Synthesizer
Source of Power: I always loved trance music, especially the lower BPM tracks. After exploring its subgenres I looked into psy-trance. The first stuff I came across was really fast paced stuff (150+ BPM!). It wasn't until I discovered guys like Ace Ventura, Neelix, Vertical Mode, Captain Hook, etc. that I fell in love with the progressive psy scene and the hypnotic basslines.
Are there any dots to connect with where/how you grew up to your musical output?
The dots connecting to my musical past would start with my father who was a disco DJ in the late '70s and is also a great guitarist. At a young age I started to play all kinds of instruments but really loved the guitar. For the next couple of years I would just play for hours on end in my room. I am completely self-taught—other than a couple quick starter lessons from my dad. Then I got my first pocket recorder (by no means a good quality one), which allowed me to start recording myself, and anything I wanted to use as FX. I would play them back on my computer, and while being cool to listen to, I knew they would never amount to anything worth sharing with others. I wanted to perfect and edit everything. That's when I knew I needed to look into composing with software. However, it was shortly after that my best friend's brother took us to our first underground trance club. It was there that my mind was blown. I fell in love with the music and the energy of the scene. I remember asking his brother, "How do they make this dance music?" and "One person can create and do all of this??" That was when I heard my calling and promised to change the face of this music forever. The next day, I started producing my first track…
What do your parents think of what you are doing?
My family absolutely loves what I am doing. They are truly supportive of what I do and that means a lot to me. My dad even paid for all of my custom lighters, stickers, and shades I had made up for the crowd at the EDC NY gig. My sister even wanted me to teach her how to DJ and turns out she is pretty good!
How does what you do for a living affect you on a day-to-day basis? Does it affect your friends and family?
What I do for a living totally affects my time but not as much as one might think. Currently, I work 12-hour days for two jobs in X-Ray and MRI. After work, I still dedicate at least two hours in the studio each night. Of course I still make plenty of time for my family, friends and my girlfriend (who actually is my little studio sidekick).
What is your ultimate career dream?
My ultimate career dream is being able to produce music as a full time job and to play live at a huge world festival alongside my influences. Simple things with music please me. I just want to see an endless sea of people just dancing and having the time of their lives to my music.
Are you impulsive with your work or do you have a sketch in mind before you start?
Most of the time I am entirely impulsive in the studio. I usually just start with something, keep experimenting, lay a few grooves down and go from there. I do make a lot of my own samples and sounds by either synthesis and/or field recording. I like recording my own sound FX made from real world sounds and process them for crazy results.
How, if at all, does listening to music figure into your creative process?
I get inspiration from a lot of things. Listening to tracks or sets by my favorite artists definitely gets me fired up to produce something great. Or sometimes I will just start off by messing around with some sound design and begin to put together multiple ideas quickly and randomly. You really never know what the end result is of something you started, but that's the beauty of the creative process.
What sound or noise do you love?
The sounds or noises that I love are the psychedelic zips and zaps that are a lot of fun to make. I truly love hypnotic basslines, but it's the sound design of the sound FX that keeps it interesting. I always found myself drawn more to the trippy, dark, psychedelic sounds than any other.
What gets you excited when you think about the future of electronic music and club culture?
All the amazing technological advancements that are yet to come. I'm sure analog synthesizers will make a big comeback at a cheaper price very soon, but it is what we will have in 10 or even 20 years from now that's going to be sincerely mind boggling.
How would you describe your sound to a deaf person?
I'd place them in front of the speakers and let the vibrations act as the language.
What advice would you offer someone thinking about entering the Discovery Project competition?
Just do it. I honestly thought because of my style, I wouldn't have been given a second look as a winner. I figured they were looking for more of a commercial kind of dance music sound at first, but my sister sent me a link for the contest and I just decided to give it a shot. I would just like to say that nobody should ever give up. It takes a lot of time and experience to become good. I don't know everything but I love learning new stuff everyday; that's the amazing thing about music, it's absolutely limitless. And also, success does not have to be getting paid tons of money to play a huge gig—it can be as simple as making an awesome sound or track in the studio.
Winning Track:
Winning Mix:
---
Share
---
You might also like