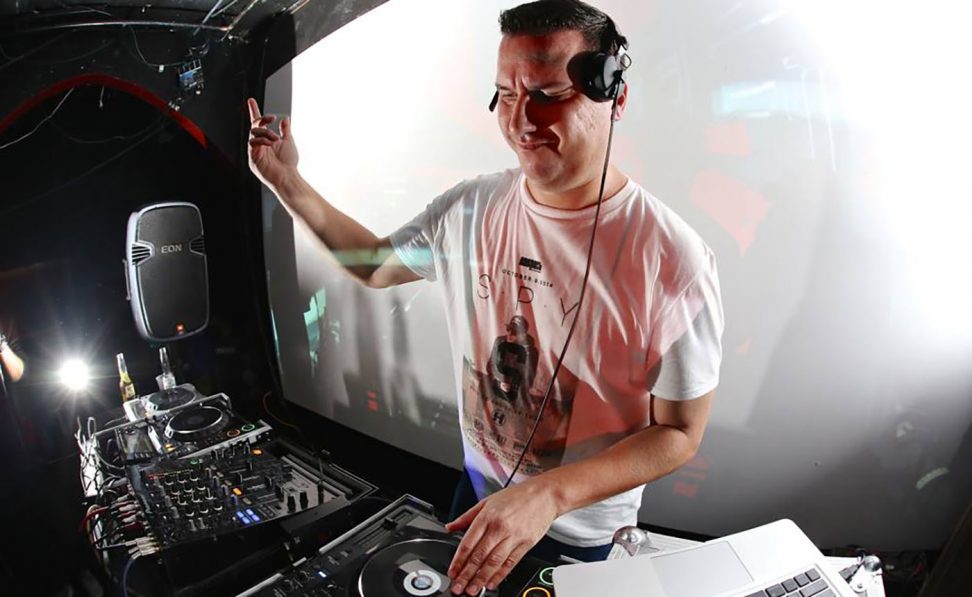 Rob Machete began his musical career back in 1991 as DJ Rob G, spinning Hip-Hop at Hollywood afterhours events such as No-Doz, What?, and Caffiend. The Los Angeles underground rave culture was in it's infancy and Rob was inspired by the techno-breakbeat music emerging out of England via vinyl records played by DJs Raw, Curious, and Oscar da Grouch.
These frantic bass-heavy beats that evolved from old-school breaks layered with HipHop and Reggae samples were intriguing and propelled him in a new direction. Rob, encouraged by his peers, changed his professional name to Machete in 1994 – a title meant to evoke the nature of his mixing and cutting skills in relation to this new Jungle music. As DJ Machete, Rob helped put his crew, Junglist Platoon, on the map with gigs at nearly every Jungle party in the Greater Los Angeles area. A brief residency with Los Angeles mega-promoter Insomniac, plus a noted mention in URB Magazine's NEXT 100 Issue (1998) garnered much attention. Machete was then featured on various dates of the infamous KungFu-Knowledge Tour of 1999, placing him alongside many of the world's best talents including DJ Craze, Mampi Swift, and Rob Playford.
In March of 1999 the Junglist Platoon began hosting a weekly Drum and Bass event called RESPECT with Machete in charge of talent bookings, promotions, as well as being a resident DJ. March of 2000 saw Machete organize a RESPECT one-off at the Winter Music Conference in Miami which successfully placed the RESPECT brand at the forefront of Los Angeles Drum and Bass. After 17+ years, RESPECT is the longest running Jungle/Drum and Bass weekly in Los Angeles in addition to being one of the most successful clubs of it's kind in the United States. RESPECT is globally known for bringing the best international and stateside talent and continues to do so after settling into it's fifth and most current venue, The Dragonfly in Hollywood.
Machete is well-traveled and has showcased his skills in Italy, Croatia, Costa Rica, Hawaii, Canada and in numerous other cities and states across North America. Machete notably made history as one of the very first Jungle/Drum and Bass DJs flown to perform in Anchorage, Alaska.
In 2016 Machete is busier than ever with his DJ residency at RESPECT, spinning at one-off events, booking Drum and Bass tours as an agent of Circle Talent Agency, hosting a weekly RESPECT DnB RADIO program, and engaging production projects proving his versatility as an artist. DJ Machete's longevity speaks for his talents, dedication, and determination which has surely solidified his place as a force in the electronic music scene.
---
Share
---
You might also like