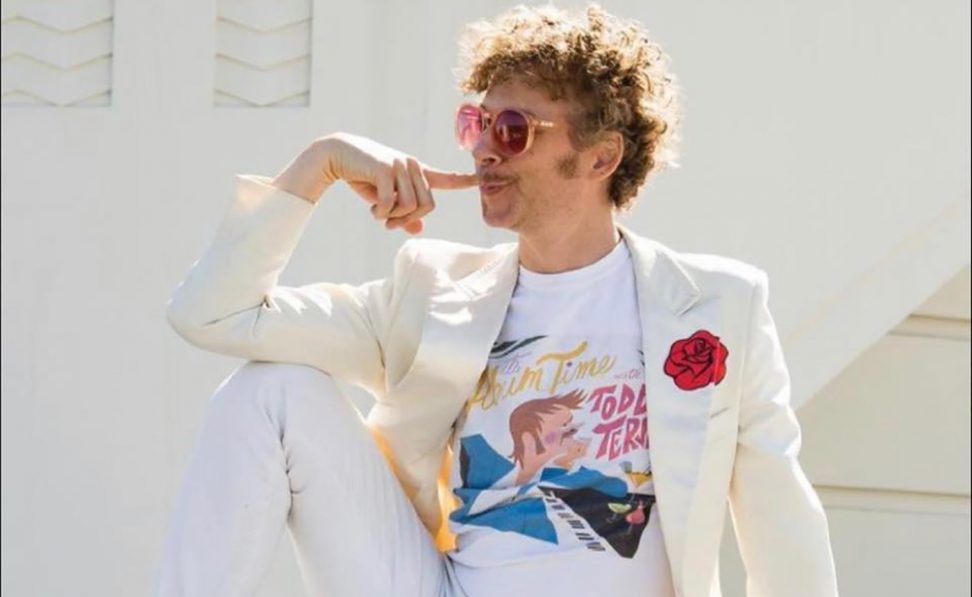 Genre: House
Origin: United States
LUXXURY isn't just "the guy on Tiktok who whispers "interpolation"; nor is he simply "the guy who almost got sued by Don Henley" for his white label remixes; and he's definitely not only the writer of songs heard in dozens of film/TV and games including the XBOX Forza series. The Los Angeles based producer, songwriter and musicologist is in fact all of the above.
LUXXURY makes dance music for adults: raw, funky bass-lines – plucked with grown-man finesse and a mastery of keyboard and synth native only to those who lived through the late '70s/early '80s. Dust in the glitter that vibrates in the space between string stabs, bongo slaps, and guitar jabs—even while the steady pulse and astral effects feel beamed in from a more cybernetic future Los Angeles. That's where the nu-disco wizard born Blake Robin dwells when he isn't making songs featured on film, TV and gaming (most famously in XBOX's Forza Horizon 4 and Horizon 5), on the road opening for Giorgio Moroder; leading his live band on late-night TV; remixing live at DJ sets in Mexico City, New York and Berlin; or dissecting pop songs and talking musicology with Rolling Stone, German TV, podcasts and his own viral TikTok videos.
As a DJ seeding his Dublab radio show/Spotify playlist Good Morning, Disco! with gems that span four decades of groove-first music. In fact, you might've first felt his deft touch via the controversial LUXXURY Edits—where he uses the multi-tracks (stems) of classic hits to create dubby slow-disco versions—but his original music is no less arresting. LUXXURY's lifelong love for the craft of disco has seen him release songs with taste-making dance imprints including Boogie Angst, Kitsuné, Future Disco and Eskimo. Last Call with Carson Daly audiences were treated to luxe live renditions of "Take It Slow" and "Hold On." SPIN praised the music's sensuality. Complex said it sounded like Nile Rodgers DJing a rave. The muscular bass-riff driven Be Good 2 Me, a modern update on that 1979 moment when disco went rock 'n' roll, was included in Forza Horizon 4 for XBOX. The titles of these tracks, collected on the full length album "It's Not Funny", were meant as mantras for Robin, to help him focus on creating his best material. Clearly, it worked.
LUXXURY's sound is so distinctive it is in high demand, sampled on in two Splice packs; his methods dissected in a Toolroom Academy masterclass; and his music available for turntable aficionados in over a dozen vinyl 12" records. Recently he has found global recognition as a musicologist on his TikTok channel where he goes inside the creative process, breaking down famous songs and explaining "interpolation", amassing dozens of viral videos and nearly 300k followers. With a steady stream of music, live dates and new projects forthcoming, LUXXURY continues to spread his message of dusty disco far and wide.
---
Share
---
You might also like