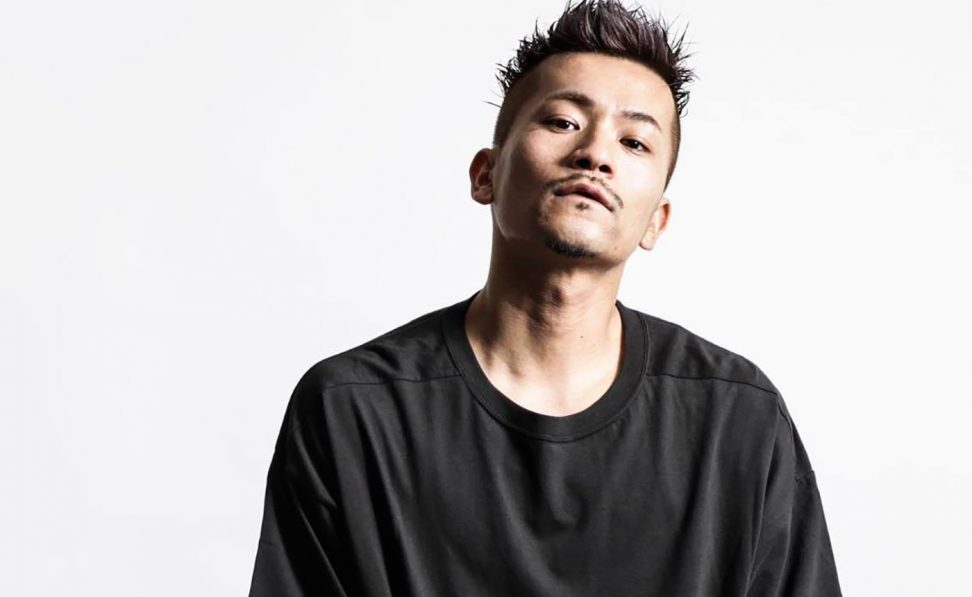 Origin: Japan
2002年、地元札幌を拠点にDJ活動をスタート。
海外主流のHIPHOPを軸としたオープンフォーマトなプレイスタイルにエンターテイメント性に特化したプレイが人気を呼び、国内外のダンスフロアーを沸かしに様々なパーティーやイベントでゲストDJとして飛び回り、年間300本を超える日々圧倒的な場数をこなし国内トップクラスのDJとして人気沸騰中。
2013年に世界中から注目を浴びた今はなき伝説のHIPHOPクラブ〈VILLAGE〉のレジデントDJとして活躍し知名度が急増。
また同年には世界トップクラスのDJやプロデューサーがMIXを披露し話題となったDJCITY USA PODCASTのオフィシャルMIXにアジア人DJでは至上5人目となるゲスト参加も果たしている。
その後も東京を拠点に日本全国各地を勢力的に飛び回る傍、LADY GAGAやNE-YO、A$AP FERG、ICE CUBE、SKEPTAをはじめとする多くの海外アーティストの来日公演や、NIKE、adidas、Fragment Design、VLONEなどの有名アパレルブランドのイベント、レセプションでのDJ、また人気ファッション雑誌のモデルや世界的なオーディオ機器 の企画にオフィシャルモデルとして参加するなどの一面も持ち合わせる。
また世界中のラッパーたちから支持を集める日本を代表するストリートブランドのプロモーションMIXも担当しており、世界的に最も影響力のあるオンラインファッションマガジンのひとつにもこのMIXが紹介され反響を呼んだ。
2017年からはインターネットテレビ局のHIPHOPチャンネル"AbemaMix"で1日平均20万人が視聴する中、毎週火曜日のMixerを担当し常に幅広い層のファンを獲得し続けている。また世界最大級のダンスミュージックフェスの一つであるへの出演も果たす。
2018年春には世界有数なホテルでもあるを含むNEW YORKツアーを成功させ、現在はDef Jamレコーディングスからソロデビューを果たしたのオフィシャルDJを務めるなど今最も注目されているアーティストである。
—
DJ Kekke has become a staple name in both Hip Hop and "open format" scene in Japan. He travels all over Japan and preforms with his high energetic sets.
DJ Kekke started his DJ career in 2002.
In 2013, he became a resident DJ at one of the hottest Hip Hop nightclubs, VILLAGE, which made him famous as a DJ. In the same year, he was featured for heavy industry mix show, DJcity Podcast, as a mixer.
Although his base is in Tokyo, he travels different cities. He has also opened for the stages for artists such as LADY GAGA, NE-YO, A$AP FERG, ICE CUBE, and SKEPTA. He has performed at the fashion parties like NIKE, adidas, Fragment Design, and VLONE. Moreover, he has been a model for fashion magazines and headphone brand "Beats By Dre." Because of his popularity in fashion industry, he has made MAGIC STICK's promotional mixes which was featured on Hypebeast.
In 2017, he performed at the one of the world biggest music festival ULTRA MUSIC FESTIVAL JAPAN 2017. He has a mixer of AbemaMix for every Tuesay. AbemaMix is a Hip Hop program of the Internet TV "AmebaTV" that over 200,000 people listen/watch everyday.
In 2018, he did a NYC tour that includes venue like W NY Times Square. He is currently a backup DJ for Def Jam artist, SWAY.
---
Share
---
You might also like