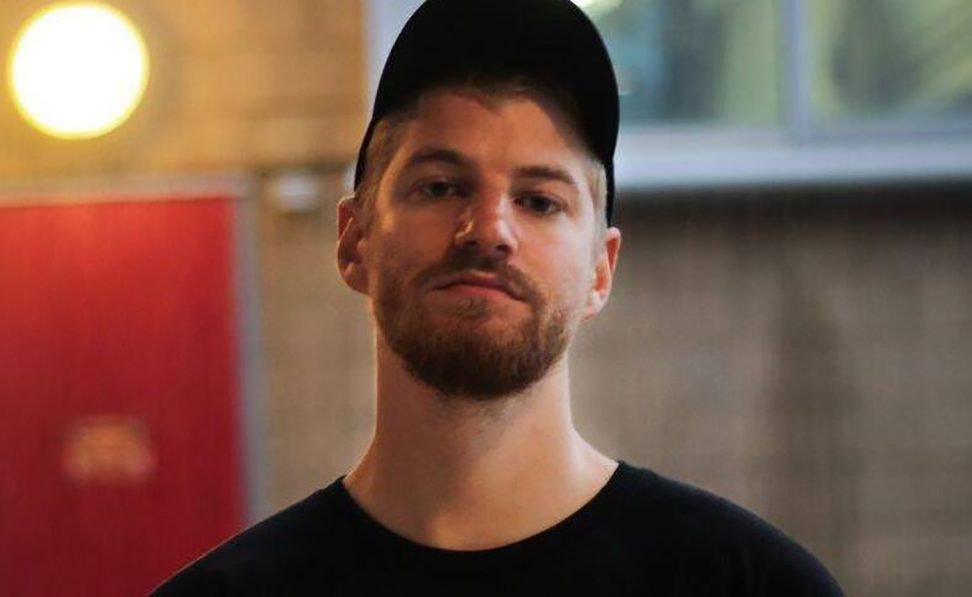 I think music has always been my biggest passion for as long as I can remember. It started with burning mix CDs, to stacking my iPod at max capacity, to learning to play guitar, bass and piano. I was taking a piano class in high school when I started experimenting with track-on-track recording and using the keyboard drum kit. I thought that this was something I could do; so my mom took me to Guitar Center, where I bought a copy of FL Studio, and I was instantly hooked. Making music, for me, is an everyday escape. It is kind of therapeutic. For me, it is a way to transfer my emotions and energy into something that lasts forever. My favorite is when people tell me that my music evoked a certain feeling or emotion within them. That is pretty special.
//
Hometown: Baltimore
Currently Living: Baltimore
Origin of Name: Nothing too crazy behind it. My initials are K.O., and that was my producer name for quite some time until people were telling me that they could never find my tracks. There are a dozen other producers out there with the name K.O., so I decided to switch it up and make it my own!
Weapon of Choice: FL Studio 11, Sylenth, and some nice drum samples. I'm a drum kit hoarder.
Source of Power: '90s hip-hop and any weird electronic music that pushes boundaries!
What advice would you offer someone thinking about entering the Discovery Project competition?
DO IT! JUST DO IT! DON'T LET YOUR DREAMS BE DREAMS! I entered two other Discovery Project competitions before winning this one. If you don't win, don't get discouraged. Keep at it, and hopefully you will get chosen for this amazing opportunity!
Are there any dots that connect where/how you grew up to your musical output?
Baltimore has a pretty awesome skateboarding scene, despite the harsh extremes of the summer and winter. Skateboarding grew my passion for hip-hop, and I discovered some legendary producers from that—J Dilla, 9th Wonder and Pete Rock, just to name a few. My musical productions started with sampling and hip-hop beats influenced by those guys.
What do your parents think of what you are doing?
I guess there is nothing really conventional about making a career out of music, and it will always hold a certain doubt. It still scares the hell out of me, but they have been extremely supportive, and they have realized that this is what I love and it is possible to make something out of it.
What's the strangest part of your job? What makes you shake your head in wonderment about being a DJ and producer?
Having an aspiring producer message me and say that they look up to me or my productions is always the best feeling. I still fanboy over so many of my favorite producers, so to have someone message me and say that I'm an influence to them is pretty incredible!
What's the biggest misconception about being a DJ? Or what would people be surprised to find out about the profession?
DJs are often shunned by people outside of the electronic music scene, because they are believed to be replacing live musicians. A DJ, in my opinion, is a conductor of vibes, where the musical aspect goes back to the studio. A producer is 100 percent a musician and often does more, in the sense that they are not only writing their own chord progressions, laying down drums, and laying out a whole song, but they are also mixing and mastering (for the most part) their own music.
Do you have any memorable moments from past EDCs or any other Insomniac party?
Yes! Electric Forest the past two years has been incredible! Not only just the music, but walking around the forest at night is pretty much the coolest thing ever.
What is your ultimate career dream?
To be in a position to give back and to help aspiring producers—kind of like what Discovery Project is doing! So many amazing producers get swept under the radar, and SoundCloud reposts can only do so much.
What's the most important piece of gear in your studio?
Yankee Candle. It sets the vibes and makes my studio space smell like winter pine. Always keep a scented candle on deck when making music—trust me.
Do you have a list of people you'd like to collaborate with (from musicians to lighting and visual artists) in the future? Why specifically would you like to collaborate with them?
I could go on forever with producers I want to collaborate with, but my top three would probably be Porter Robinson, Skrillex and Mr. Carmack. They are kind of all on different ends of the spectrum, but they all have been able to develop a distinct sound while still venturing into different genres. When you hear a Skrillex production, you know it's him right away, and I think that's pretty cool.
If we pressed shuffle on your iPod while you went to the bathroom, what would you be embarrassed to come back to us listening to?
"Turn Me On" by Kevin Lyttle—although I shouldn't be embarrassed; it is one of the greatest songs ever made. I should start playing it out.
What do you remember about your first DJ gig?
Oh God, it was in a really weird, grungy warehouse in downtown Baltimore. There were maybe 30 people there, and close to half of them were my friends. I was nervous, but my friends danced their asses off, and we still had a great time.
What's the hardest professional lesson you've learned thus far? How did it make your life easier—or more difficult?
Work for yourself, and good things will come. Many people will promise you that they can do great things for you, but you can't always rely on that. Keep working hard for yourself, and you will eventually catch a break!
Do you have a favorite all-time mix CD or series?
The Eric Prydz Beats One mixes have been on repeat since they started, and Soulection Radio is always great to listen to, as well. Shout-out to Eric Prydz; he's a genius.
Have something you'd like to get off your chest that we didn't ask you about?
People often ask me for advice for getting into DJing/electronic music productions. The best advice I can give is to focus on original productions and make music every single day. Just keep making music. There is no secret VST or DAW that can turn you into RL Grime. Just keep at it, and eventually things will click. It can get frustrating if you are not where you want to be as an artist, but you just have to keep working to break through that barrier. Don't get lost in the sauce.
---
Share
---
You might also like