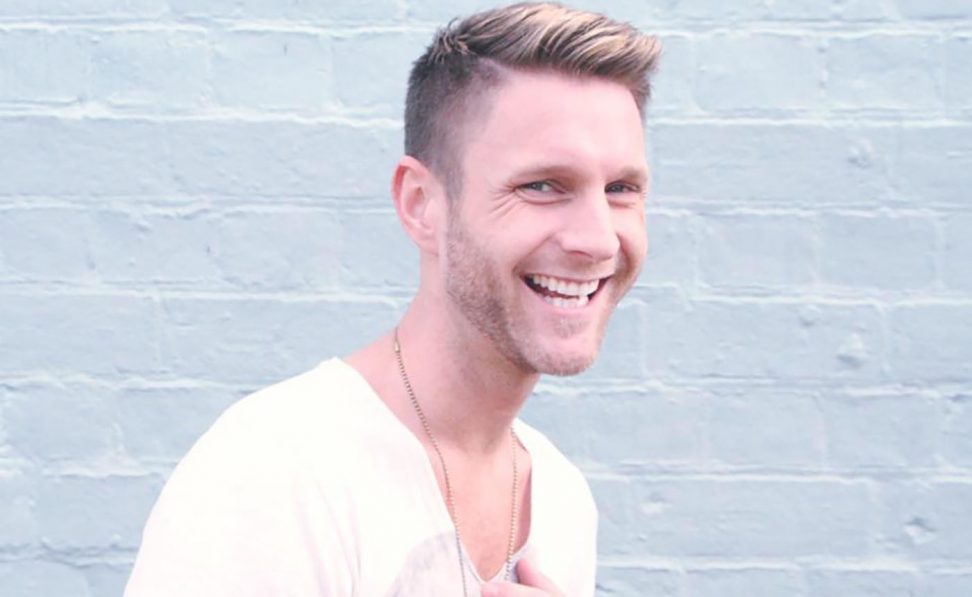 For singer/songwriter/producer Jonathan Mendelsohn, the last few years have been a whirlwind of musical collaborations and rebirths, putting him on a trajectory towards the release of his long-awaited debut album.
Since bursting onto the music scene, performing his soulful self-penned pop song "Over" before Showtime at the Apollo's notoriously discerning crowd, Mendelsohn has collaborated with the hottest names in dance music, including Hardwell, Fedde Le Grand, Dash Berlin, Laidback Luke, Blasterjaxx, Morgan Page, Brennan Heart, and many more more, writing and producing vocals for some of the biggest names in the electronic dance music scene today.
His signature brand of electro-tinged dance pop, infectious melodies and vocal arrangements has even garnered him such disparate comparisons to reigning critically-acclaimed darling, Robyn, radio favorites One Republic and Adam Levine of Maroon 5. "Working with such a wide range of producers over the years," Jonathan explains, "has been not only a necessary step in making a name for myself in the music industry, but an exercise in developing my sound even further. I work really hard to make my songs a unique experience for the listener. I want them to hear my voice and know instantly who the singer is. That is what being an artist is all about for me."
From a very young age, Jonathan Mendelsohn knew that he was destined to lead a life dominated by music. Born in Brooklyn and raised in upstate New York, his singing career began pretty early. "I would carry my battery powered Fisher Price radio around with me the entire day. I would wail every TOP40 song on the radio into the tiny plastic mic attached to it, singing marathon sessions. Clearly I was prepping myself for things to come."
Learning chord progressions from his concert pianist mother, Mendelsohn began writing his own songs at age 11. "I think the more I started to realize that I was different from most people, I started to fuel my songs with these trapped emotions. I have always been really grateful that I have had songwriting as an outlet to express myself."
His love affair with pop music began with early '90's Top 40 radio with favorites like Babyface, Paula Abdul, C+C Music Factory and Mariah Carey. Singer-songwriters like Tori Amos and Bjork were also early influences, along with the hypnotic music of Radiohead and Pink Floyd. It wasn't until Mendelsohn discovered rave culture in high school that he was seduced by electronic music. Inspired by the energy and unique sonic soundscapes that could be created with synthesizers and computers, he dove into the world of music production, returning to NYC in 2000 where he took courses in audio engineering while building his home studio from the ground up.
His jaw-dropping four-week, season winning streak on Showtime at the Apollo lead to a collaboration with Chris Brann's Wamdue Project on the track "Forgiveness," and a record deal with Sony BMG's now defunct sub label, Music with a Twist. Work on Way Out West's 2009 album, "We Love Machine", caught the ear of Dutch label owner Dick DeGroot who commissioned Jonathan to collaborate with trance producer "Nic Chagall." From this collaboration birthed the magical track "This Moment" which was played several times on Armin Van Buuren's "A State Of Trance" radio show as well as released on his annual "Universal Religion" CD. In 2010, renowned modern dance choreographer, Mia Michaels, chose the song for the season finale of the wildly popular dance competition show "So You Think You Can Dance," choreographing the top 10 dancers in an exhilarating performance. It was this song that caught the ear of trance superstar Dash Berlin, who sought Jonathan out in hopes to collaborate with him and from that joining of forces, birthed a new platform for him to share his songs with the world. Their songs "Better Half of Me" "World Falls Apart" and "Steal You Away" have been highly acclaimed by the trance community and have catapulted Jonathan to a new level of international visibility and success.
Becoming one of the most sought after male voices in EDM, Jonathan has gone on to collaborate with Cosmic Gate, Orjan Nilsen, Andrew Rayel, "One In A Million," Brennan Heart on the hugely successful hardstyle anthem "Imaginary, as well as being chosen to sing "Miracle," his collaboration with Fedde Le Grand, for Fedde's exciting new concert spectacle "GRAND" in Amsterdam at the royal theater of Holland. The song was dubbed the official theme song of the show which Jonathan opened and closed each night. Also, most recently he collaborated with DJ Hardwell, DJMAG winner of #1 DJ in the world 2 years running. The song "Echo" was released as his second single off his long awaited album #UnitedWeAre to rave reviews.
Jonathan continues his success as one of the most sought out topline writers in the electronic dance music world today and is continuously captivating audiences worldwide with his unique vocal talents, dynamic live performances and prolific songwriting abilities. With many high profile projects in the works for the coming year, he has, in a very short time, already established himself as an unstoppable force in the industry.
---
Share
---
You might also like