Europa (Jax Jones & Martin Solveig)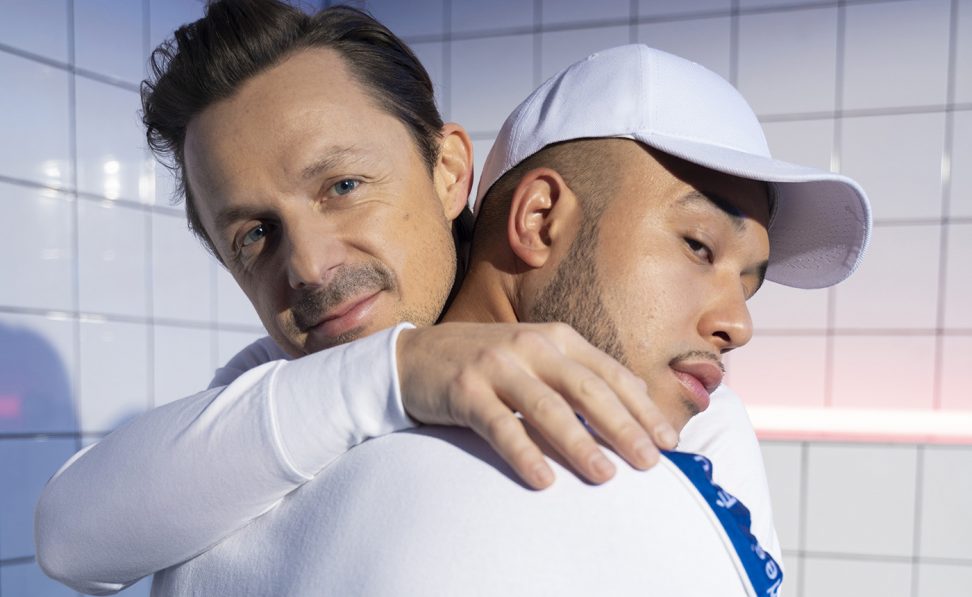 Origin: None
Europa is club-focused pop music and pop-focused club music. Europa is friendship. Europa is a larger-than-life explosion of unexpected combinations, total freedom, unexpected twists, and bridges not walls. Europa is the phrase 'stronger together' brought to life in vivid colours.
Europa is Jax Jones and Martin Solveig: two friends who also just so happen to be multi-platinum artists (with over 4 billion combined streams), pushing each other to investigate musical avenues they'd never explore on their own.
"We had this idea," explains Solveig, "that it was possible to do something chic, using elements considered not chic." For instance, Jax adds, "for the first-ever Europa session, Martin came in and played a song with a cheeky sax riff in it. He looked at me as if to say: 'This is a bit taboo, but we could try it.' And then I said: 'Well if we're doing that, how about TRANCE?" As that first session continued, both musicians felt themselves becoming more free and more daring. "Part of being in a partnership like Europa is knowing you've got someone to pat you on the back," Jax says, "but the most important thing for me is that we started to experiment with things we've never been completely confident to do alone. When you're together, you're less shy."
The pair's bond was immediate, cemented by a hug from Martin after hearing Jax DJ for the very first time at Solveig's My House residency at Pacha Ibiza. Jax and Martin had admired each other's work for some time but the more they chatted, the more they wondered if they should get into the studio and take this admiration to another level. "There were mutual interests," is how Martin puts it, "and a little bit of fascination." But it was only after Martin Eurostarred his way to Jax's London studio that the Europa spirit took shape: "On that very first day in the studio we each felt the bubble of our natural comfort zones burst."
Referencing pop-cultural influences like the fashion brand Vetements, who've taken elements like the DHL logo to the world's catwalks, Martin adds: "We use elements of pop culture that are very popular but often overlooked, and using these elements we make something cool."
In an era when both the lure and the threat of the algorithm is making some artists more conservative than ever, it's clear Europa is all about music for humans. "A lot of music that's coming these days is very safe," Martin adds. "Europa is completely not that. It's the unexpected. It's about taking risks.''
One delight of the genre-agnostic Europa outlook is that it's truly a project without hard borders, and with current white-hot US singer Madison Beer (originally discovered by Justin Bieber) contributing vocals to chart-ready walloper All Day And Night, Europa is also a celebration of frictionless relationships with the rest of the world. "To have Madison on our first track is great. She has an undeniable truth in her vocal that we both really like and since being discovered by Justin Bieber she's become an influential voice of her generation," Martin comments. Future singles will pair Europa with further still-under-wraps vocalists; they'll be complemented in Europa's live shows by a raft of club-ready cuts bursting with spontaneity and openness.
"A huge common point for us is that we want people to have fun," Jax and Martin explain. "Europa has allowed both of us to step out from what everybody else might consider reasonable. Music doesn't have to be reasonable. You might even say it shouldn't be."
---
Share
---
You might also like