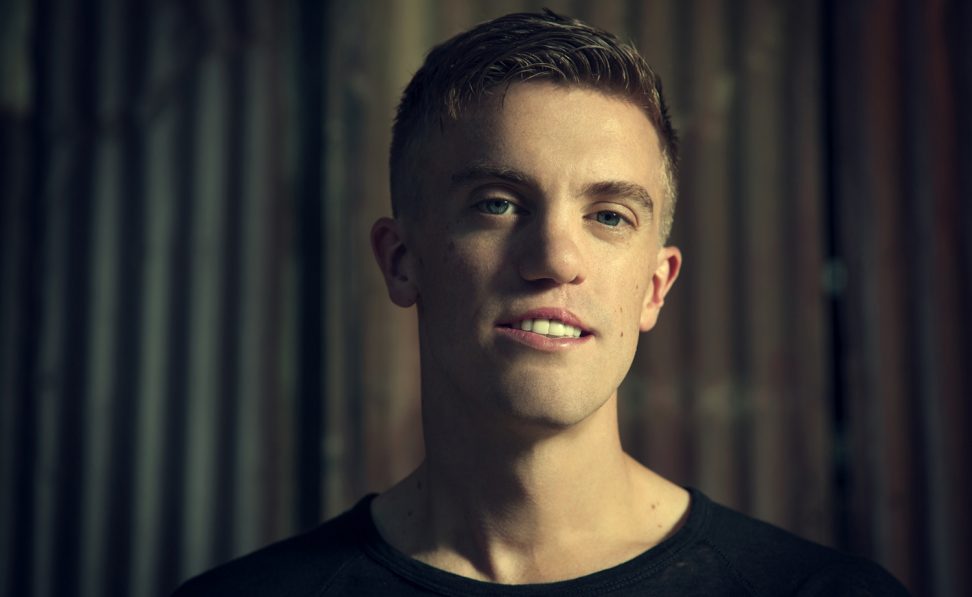 Although James Egbert has been writing and producing music for most of his life, it wasn't until 2011 that he decided to jump into the world of EDM where he has quickly established himself as one of the most talented up and coming artists in the scene. Perfecting the heavy bass sounds that drive electro house and dubstep bangers, James adds an important emphasis on musicality and attention to deta il that has allowed his tracks to stand out among the rest.
After locking in his very first live performance on the main stage of Global Dance Festival in Colorado, he has made a habit of setting the bar high for himself and has since shared the stage with some of EDM's biggest names including Avicii, Wolfgang Gartner and Zedd.
2012 has so far been a break through year for the tireless producer. The self-release of his 6-song EP "In The Beginning" on Fuzion Muzik topped the Electro House, Dubstep and Progressive House charts on Beatport as well as reaching #2 on the Top 100 releases. Shortly after following up the success of his EP with a single on Bazooka Records, "Legion", which reached #15 on the Electro House charts, James was selected as a winner of Insomniac's Discovery Project which earned him a slot on the biggest electronic music festival in North America, Electric Daisy Carnival.
With his release schedule already filled up for the rest of the year and a live set that's bursting with purely original music, James Egbert is fully equipped for success and making significant strides towards the top.
//
I think my views on music can be summed up by Third Eye Blind's lyric, "The four right chords could make me cry." Music has always been about emotion for me, and my goal with the music I make is that it interacts with the soul in some way or another. I love to label myself as a "caged explorer," in that there's so much in the world that I want to do but I feel like I've never adequately prioritized it. While I don't get out much, I believe my sense of adventure and intrigue really comes to life in my music. When I do prioritize adventure though, one of my favorite activities is snowboarding. I love the freedom you feel in being mentally locked into another world. I love ducking under ropes, finding an untouched trail waiting to be blazed, and experiencing the world in a way that not many others are willing to.
Interview
---
Home Town: Denver, CO
Currently Living: Denver, CO
Origin Of Name: I had cycled through writing and engineering for a number of electronic projects between 2005 and 2009 and when I began this project I wanted to really write what I wanted to write as opposed to writing music that somebody else was being inspired by and had no meaning to me. It just made sense to use the name that identifies me as a person as a stamp on the music that is identified by who I am as a person.
Weapon of Choice: I'd confidently go into battle with anything made by moog
Source of Power: Life, love and the pursuit of happiness
Are there any dots to connect with where/how you grew up to your musical output?
My parents began teaching me the Suzuki method of piano at the age of two, but once I discovered the drum kit at the age of four, I quickly abandoned the piano. I've always had a calm sort of personality and I think that really drew me to be interested in more aggressive music. In high school, I played drums with punk and metal bands, and I feel like the intricacy in writing those fast paced, in your face genres has really stuck with me today.
What do your parents think of what you are doing?
I feel really blessed to have my parents' full support in what I'm doing. I recently had the opportunity to fly my parents out to a festival I played in Idaho and to say it was surreal to look up from my decks to find my dad with his hands in the air at the back of a few thousand people would be an understatement.
What's the strangest part of your job?
I think the strangest thing in all of this is how quickly ticket buyers and fans forget that we're people too. Things have become odd in the extent that DJs are so highly glorified, but in all honesty, when I'm meeting people after a show, I likely feel more awkward and nervous to meet them than they do me.
Do you have any memorable moments from past Insomniac parties?
I had an opening slot at Nocturnal Wonderland in 2012 and it was so hot outside that San Bernardino's power grid experienced rolling blackouts during my set. At that time, I had never experienced a power outage during my set before and was just caught off guard with what to do during the downtime. My manager was there and told me I should hop off stage and go hang out with my fans who had made a point to come to the festival early to catch my set. In that moment, I realized that being a producer and DJ is so much more than just playing music and considering the music to be the interactive agent at work. So many people rate an experience at a show solely on the music, and through the lack of music, it was one of the most interactive, inspiring and mind-changing experiences of my career and I hope that the people who were there would say it was one of the most memorable experiences they've had at a show.
Are you impulsive with your work or do you have a sketch in mind before you start?
I always have these ideas pop into my head, which usually are recorded via my immaculate beat-boxing skills into my phone or I sketch the gist of the idea on my computer if I'm able to. Considering the complexity of my writing, my mind tends to change about something or another across the hours it takes me to get through recording a few bars of music.
What's the most important piece of gear in your studio?
I love my Moog synths. There's something so different about being hands on with an instrument as opposed to just rocking a computer. I think my need for hands on inspiration stems from my past as a drummer…there's just something so vital with incorporating a human touch into electronic music, and I think that can really happen when an artist interacts with a piece of hardware.
How important is it for you to experiment and take on the risk of failure?
It's incredibly important to take on new experimentations in the studio. Experimentation leads to growth, and I'd rather fall flat on my face and be able to learn from the experience than say I was cautious at all times.
What sound or noise do you love?
I really love dissonance and the contrast that it can create within a piece of music that sounds so musically correct. It's one of my favorite musical techniques to employ.
What gets you excited when you think about the future of electronic music and club culture?
People often forget that the options are literally limitless. Electronic music is so different from other genres, especially genres that are traditionally bound to instruments like how rock music is traditionally dependent on guitars, with which, you can only push the limit so far…like, most genres wouldn't record a beautiful grand piano with the goal of making it not sound like a grand piano. This just doesn't happen in other genres, whereas there's been a number of times that I've heard people say "oh, you shouldn't do this or that" within electronic music and two months later, it's like the most popular sound. I think electronic music, as well as the listening audience, is one of the most experimental (both musically and culturally) groups of people you'll ever come across and it's just in our blood to evolve and explore new sounds we previously considered impossible.
What advice would you offer someone thinking about entering the Discovery Project competition?
The best advice I could give is to be you. Firstly, nothing is worth compromising or relinquishing your integrity, but I think in any contest, it's all about showcasing what you do.
Winning Mix:
Soundcloud
---
Share
---
You might also like