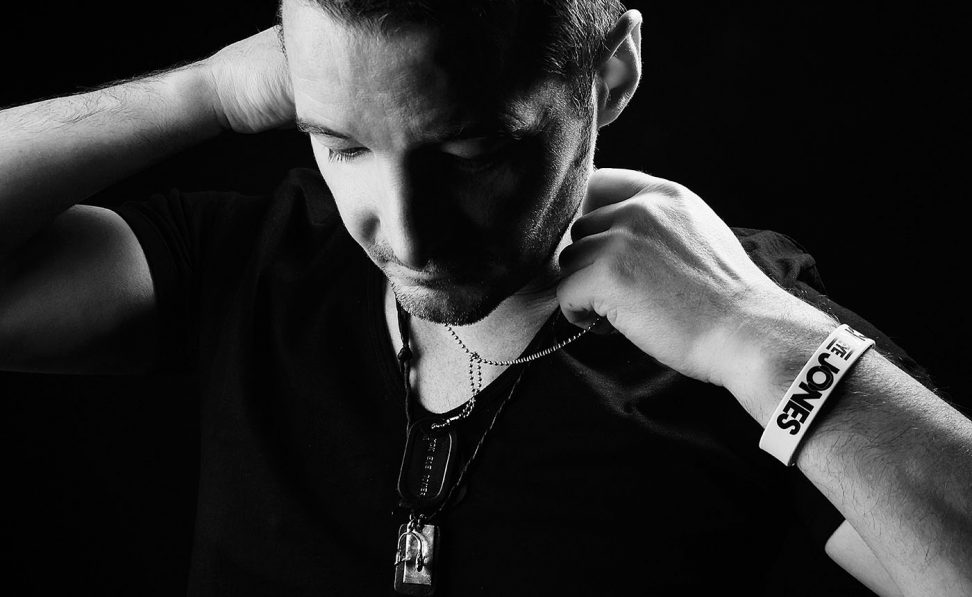 Following a number of eminently successful years producing mashups and edits with the support of everyone from Avicii to EDX as well as having his own tracks remixed by the likes of Tiësto, Laidback Luke, and latest Todd Terry, it's been nothing short of breathtaking to watch the rise of Jack Eye Jones.
As an artist the Scot has followed a consistent upward curve since his early beginnings on the island of Ibiza. Alongside a stream of quality records, the enigmatic producer has regularly frequented the world's foremost clubbing institutions from his hometown of Glasgow and the renowned Arches to Ibiza Superclubs like Privilege, Ushuaia, Amnesia and Eden. It wasn't long before the call of the Americas rang out for Jack and his subsequent 15 date tour of the US alongside the likes of Borgeous, Dada Life, Lil Jon, Benny Benassi and Above & Beyond was another feather in his already brimming cap.
It's not just the stage where Jack has shone however, his studio prowess has dovetailed nicely with his stacked touring schedule. Singles like Playground, Far East and Story gave fans a taste of his talents behind the desk, while the list of artists contributing their own remixes is a prestigious one (Take Tiësto, Laidback Luke and Blasterjaxx to name but a few!). In more recent months his productions manifested themselves in a first ever artist album. 'Summer Nights' released last October via his very own IBZ Records crashed into the Apple Music Dance Chart at number 3. The product of an extended period of time spent in his LA based studio, the album (which reached number 15 in the BBC Dance Album chart) is a collection of futuristic electronic music incorporating influences from a plethora of sources across the dance spectrum.
The album features a number of very special vocal performances including Hana (daughter of Pat Benetar) Toni Etherson, koli, Siren Gene and Scottish star (and former X Factor runner up) Nicky McDonald. All in all a formidable lineup of artists to compliment his energetic creations. October also saw the release of the very first single from the album in Misbehavin. A track that undoubtedly represents one of the most accessible vocal efforts ever to emerge from the Jack Eye Jones studio with a catchy hook delivered by koli to devastating effect and a bumping bassline that could only be the work of the enigmatic Scot.
Alongside that, the Scot's ever present radio show Ibiza Sessions continues to go from strength to strength topping the UK iTunes chart regularly and garnering millions of downloads around the world making it one of the most downloaded podcasts in the United Kingdom. A vital part of Jack's repertoire and one of the foremost reasons for his deep connection with fans worldwide.
Never one to rest on his laurels, Jack is now bringing his latest single to fruition. Fire In Your Soul is an instantly recognizable jam from a man with a penchant for enticing vocals. Its driving bassline underpins an emotion laden melody and an outstanding vocal performance from fellow Scot Toni Etherson. Due to be released in March, the single also comes with what can only be described as an 'all out' remix package from the legendary House heavyweight Todd Terry, talented innovator Doorly, mystery man Jaxhaus, well respected pairing of E5quire & Horsemen and House groover Donly
With a brand new album in place and singles that have already received widespread plaudits as well being playlisted on TV and radio, Jack Eye Jones is ready to cement his place as one of the UK's leading artists. Watch this space.
---
Share
---
You might also like