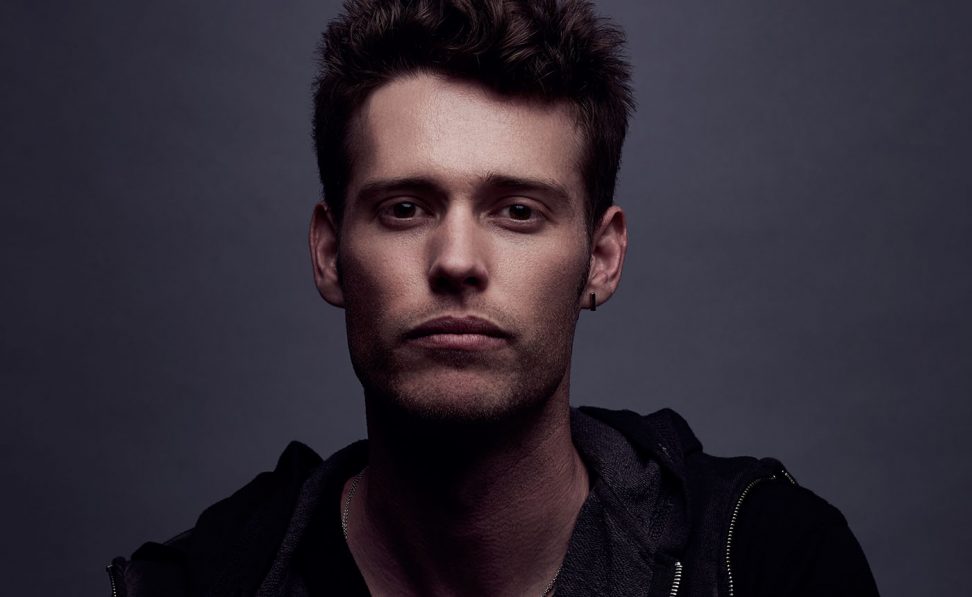 Raw, vicious and complex only begin to scratch the surface of the unique sound of the rising, young producer known as INDO.
After signing his first big release on Manufactured Superstar's imprint label in the Summer of 2012, INDO went on to win Insomniac's Discovery Project Contest by submitting a grand prize winning remix of Eva Simons' 'Renegade'. As a reward for his top-notch production, INDO played a prime-time set at Nocturnal Wonderland, along with earning a major record signing with the world-renowned Interscope Records.
2013 proved to be a monumental year for INDO. He performed at major festivals such as Sun God Festival, Electric Daisy Carnival Las Vegas, Groove Cruise, Nocturnal Wonderland, and more. Along with hitting U.S. festivals, he regularly performs at SoCal Venues such as Bassmnt, House of Blues, FLUXX, Exchange LA, The Yost, and Sutra. In the summer of 2013 he also received a headphone endorsement from Origaudio.
In April of 2013 Indo released his debut EP on BugEyed Records. The EP hit #22 on the Beatport Top 100 Releases. The song 'Crush it' from the EP hit #8 on the glitch hop top 100, and the EP also hit #4 on the Electro House Top 100 Releases. Indo charted in the Top 100 in multiple genres such as dubstep, glitch hop, electro house, and hip hop through out the rest of the year with each release.
With 2014 in full effect INDO has truly broken into the dance music community as an exciting artist to watch. In January he hit Exchange LA and then spent significant time working hard in the studio on his new productions.
His April Tour kicked off at Sutra OC with Sander van Doorn and continued to Minnesota with 3LAU, San Diego with EDX and Christina Novelli, and lastly Austin, TX for Euphoria Music Festival. Now back in the studio gearing up for summer releases and tour dates, INDO's remix of 'Shine' by ANDR3X is set to release on Ultra Music this June. Be on the lookout for other big releases this summer from Indo.
//
Interview
---
Home Town: San Jose, CA

Currently Living: Hollywood, CA

Origin Of Name: I don't know of the world is ready to know this yet
Weapon of Choice: My mind
Source of Power: Knife Party, The M Machine, James Egbert, Cirkut, Zomboy, Skrillex, Popeska, Wolfgang Gartner, Diplo, Will Sparks, Pendulum, Rusko, DubbleStandart, Zedd, Alex Metric, Alvin Risk, Atmosphere, Beats Antique, Chasing Shadows, Deorro, Dillon Francis, Nicky Da B, Dirtyloud, Far Too Loud, Explosions In The Sky, Feed Me, Gareth Emery, W&W, Helicopter Showdown, Jack Beats, Katchafire, Kill Paris, Kill The Noise, Krewella, Pegboard Nerds, Leon Boiler, Lucky Date, Mac Dre, Major Lazer, The Matches, Minus The Bear, Over It, Porter Robinson, Rudebrat, Saosin, Schoolboy, Sherwood, Showtek, Thrice, TJR, Tom Fall, Torro Torro, Toxic Rush, TyDi, Unearth, Wiz Khalifa, Adam F, Skism, Doctor P, Teddy Killerz, Nicky Romero, Quintino, Carnage, 3LAU…the list goes on
What is your ultimate career dream?
My two biggest long-term career goals are to get signed with WME Talent Agency and play the main stage at EDC Vegas.
How would you describe your sound to a deaf person?
By doing the Melbourne shuffle.
What should everyone just shut the fuck up about?
Everyone should shut the fuck up about what mixers/equipment DJs use. They all do the same thing! I can use CDJs, Traktor, or Serato, it's all the same and I could teach anyone how to use them in a day or two. The real magic happens in the studio.
Are you impulsive with your work or do you have a sketch in mind before you start?
In terms of producing, my process is never exactly the same. Typically the only thing that is routine is starting with my kick and snare. Also, my workflow depends on a mental starting point. If I have a new song in my head or an idea for a new song, I make it a priority to lay those ideas down first before I forget them. Other times if I'm starting from scratch with no idea in mind other then I want to make a new song that is innovative, I might start a little slower, and experiment with my sound design a littler further. Usually in this scenario, I'll find a good synth to write with, pick the key I want to write in, and just jam out over the drum loop for 15 minutes and record the whole thing and keep anything magical I may have written and start with that.
As a DJ, I feel it's really important to mix up your set every night. I always play most of my own tracks, but it's important to stay up with the Beatport charts and other producers' success in order to deliver a fresh mix and performance every night. I wouldn't say I have a plan when before I DJ, but the closest thing to a sketch I have is an updated playlist of about 60-70 songs each night. My list always contains all my originals and a handful of my most current favorite tracks by other producers that I support. As far as my set goes, I usually decide on the first track or two that I'm going to open with, and then proceed to read the crowd from there. I'm always reading the vibe of the crowd and gaging what songs they are feeling the most in order to determine where my set is going to go next.
How, if at all, does listening to music figure into your creative process?
It's always been my saying, "The more brains on a track, the better it will come out." The reason I say this is because my ideas, even when they are my best, are still only limited to one brain. Everyone thinks a little bit differently, so having more "producer brains" on a track increases creativity and innovation. With that being said, listening to music plays a huge part in my creative process. If I can't be in the studio with the best minds in the game, then the second best thing is to listen to their music to try and get inside their minds as a producer. Don't get me wrong, I'm not talking about stealing ideas, progressions, and sound design. When I listen, I'm paying attention to stereo imaging, balance of the frequency spectrum, and innovative sound design, etc. I also pay attention to what other artists do to keep the attention span of their listeners, I try and figure out the techniques and arrangement ideas applied/invented that keep the drops and progressions fresh. So in a way when I'm listening to music, I'm dissecting it to see what techniques I can apply to my writing/mixing process.
Do you have a list of people you'd like to collaborate with in the future?
Zedd: First off, he is a phenomenal pianist, and with that his writing ability is so unique and pure, it doesn't matter what genre that kid makes because he can do any genre, as well or better, than anyone in the game. Favorite track: "This Year" (Zedd Remix)
James Egbert: His style of studio mixing is so clean. No frequencies will ever clash or clip in a James Egbert track. I've had the privilege of hanging out with this dude a few times and not only is he one of my favorite producers, but he is one of the humblest producers/DJs I've met on my journey thus far. Favorite tracks: James Egbert "Legion" and James Egbert, Schoolboy "All Systems Go."
The M Machine: These guys bring so much to the table. The main reason I would want to work with them is because they are trying to do things that have never been done in the EDM world. Every track I've listened to of theirs sounds like nothing I've ever heard before (in a good way). I have mad respect for these dudes. Favorite track: The M Machine "Deep Search"
Skrillex: I know there is a lot of controversy about Skrillex, haters love to hate, but I really don't care what naysayers have to say about him, the dude is a genius! Years ago when I heard his "Hey Sexy Lady" (Skrillex Remix), I remember at that moment all I could think about was making heavy filthy electronic music,—in this whole new way. It was like Sonny opened "The Bonus Door" to sound design. I think I could learn probably twice the amount I know just from watching Sonny in the studio for one day. Favorite track: "Hey Sexy Lady" (Skrillex Remix)
Knife Party: These guys have been one of my favorites since they were in Pendulum! I don't know if music would be where it is today without these guys. I'd do pretty much anything to get in the studio with these guys! Favorite track: Knife Party "Power Glove"
Diplo: I mean…it's Diplo, the raddest dude alive—enough said. Favorite track: Diplo "Express Yourself"
Other artists I'd like to collaborate with: Pegboard Nerds, Dillon Francis, Alvin Risk, Will Sparks, W&W, Showtek, Porter Robinson, Far Too Loud, Zomboy, Feed Me, Kill Paris, Gareth Emery, Torro Torro, Popeska, Nickey Romero and pretty much anyone who is down to sit in the studio with me for 12-hours at a time.
Tell me about your most memorable night out.
My most memorable night out as an artist has to be when I played EDC Vegas 2013. I remember when I walked through the artist entrance thinking to myself as I looked around, "I'm here… finally…I am here."
I remember one year ago I was just a fly on the wall at EDC, just another person in Vegas for those three magical nights out of the year. I was watching W&W and my friend turned to me and said, man it's only a matter of time before you're up there. At the time it seemed a little farfetched and silly, but sure enough one year later, and there I was throwing it down in Vegas at EDC 2013, living out my dream. (The boys at Insomniac hooked me up with a badass slot time as well, 11- midnight.) That night couldn't have been more incredible. Next to the performance, some of my favorite things about that night was the courtesy of Insomniac Events. Insomniac provided all transportation, food, water, trailer, alcohol, and good vibes in abundance for all their artists. I think it's very humble of Insomniac to create not just an amazing experience for the fans, but to also take care of/guarantee an awesome time for all their artists.
How important is it for you to experiment and take on the risk of failure?
Extremely important! Sound design is all about trial and error as well as persistence. I still dedicate one day a week to learning (via tutorial, experience, or shared knowledge) and one day a week to designing new patches/presets for all my primary VSTs (NI Massive, FM8, Sylenth, Nexus, etc.) and save them in a folder. This way, when I go into a session for the writing process, I have fresh folders of home made patches ready to go for me to play around with and write with. Also, if there is anything I've learned, it's that in the world of producing, there isn't one right way to do everything. What I mean is, there are many mixing techniques and styles that can all have really similar end results. It's just knowing what you want, understanding the true capabilities of the software you're using, and having true understanding of what you could potentially use to get the sound to do, and go where you want it.
What advice would you offer someone thinking about entering the Discovery Project competition?
First and foremost, make a remix that is innovative! The homies at Insomniac have to listen to thousands of entries for each Discovery Project contest, and although I'm not there, I can only imagine how many songs sound the same or sound like a rip off of a known track. As a producer/DJ, if you look at all the big dogs on top of the EDM game right now, they all have one thing in common. They have all "branded" their own unique sound and style which is signature to their own music. Being innovative and striving to get as far outside the box as you can go will stretch your creativity further then you may have ever thought. As a future Discovery Project participant, I challenge you to create a track that will change the world.
Winning Track:
Indo Live at EDC Las Vegas:
Indo Live at Nocturnal Wonderland 2012:
---
Share
---
You might also like