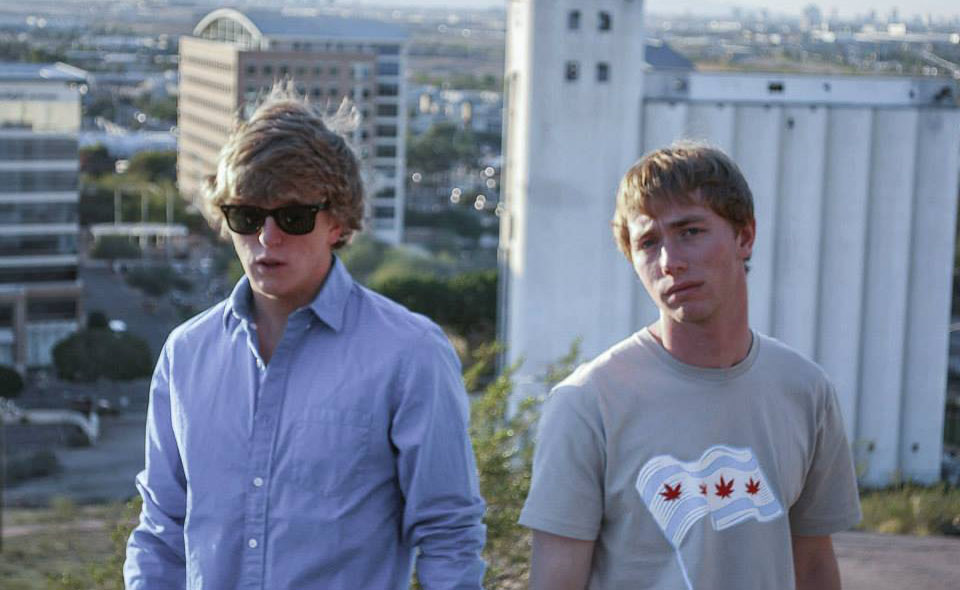 Herbology are some of the west coast's rising progressive house producers. They have produced 2 releases on Manufactured Music, one being featured on their Ibiza 2014 comp. They have many more releases in store for the summer. The Phoenix and Chicago native have received support from Bobina, Alex Gaudino, Manufactured Superstars, Flash Brothers, and many more. Their signature sound can be heard as their versatility in the studio is quite noticeable during their open format house sets. From big room grooves, electro peak hour, to funky house music, Herbology takes you away.
//
We both grew up listening to hip hop which focuses primarily on lyrical expression. During our high school years, our musical tastes began to mature and we discovered house music. Even though hip hop has lyrics, we liked that house music didn't because it allowed us a freedom of expression that brings universally good vibes without facing a language barrier.
Home Town: John-Phoenix, Arizona / Malcolm-Chicago, Illinois
Currently Living: Tempe, Arizona
Origin Of Name: There was a Music Choice TV channel called "Herbology" that would air on April 20. We were really digging the name of the channel and the music they were playing. The name "Herbology" stuck out as a great possible name for our brand.
Weapon of Choice: Sylenth1
Source of Power: Some of our biggest influences include Eric Prydz, Axwell and Mark Knight.
What advice would you offer someone thinking about entering the Discovery Project competition?
Don't give up if you don't win the first time around, you only get better each submission!
Are there any dots to connect with where/how you grew up to your musical output?
We both had musical backgrounds growing up. For both of us piano was the first instrument we picked up thanks to our mothers.
John: I started learning how to play piano when I was in first grade. Although it wasn't my favorite hobby, I stuck with it and expressing myself through music became my main passion.
Malcolm: I played piano for multiple years with instructors but eventually wanted to try playing other instruments. I messed around with trumpet in middle school in band and played bass guitar through my high school years. Growing up in Chicago had a major influence on me discovering house music. Chicago made me really feel a deep connection to making house music. I look forward to being a part of a musical genre that my hometown pioneered.
What's the biggest misconception about being a DJ? Or, what would people be surprised to find out about the profession?
We both are believers in finding your sound and strengthening your producing skills. We find that many DJ's don't realize that there's more to being a DJ than just playing records. This includes making the right records and putting them in the right hands.
Tell me about your most memorable night out as an artist or as a fan.
This past fourth of July weekend, we attended Riverwest Festival in Chicago. We were blown away by the vibes, atmosphere and incredible performances by Loco Dice, Adrian Lux, Ten Walls, Hot Since 82, Deep Dish and more. This festival expanded our horizons into different kinds of house music.
Do you have any memorable moments from past EDC's or any other Insomniac party?
Malcolm: My first live electronic music experience was EDC New York 2013. I never had been to any electronic show before and this festival was two nights I will never forget. The atmosphere was electric and I had never had an experience like this before. The weekend was so amazing it convinced me to buy a single day ticket for EDC Chicago a week after.
John: Nocturnal Wonderland will be my first Insomniac show!
What is your ultimate career dream?
Have a residency at a major club in Ibiza.
What sound or noise do you love?
Groove.
What gets you excited when you think about the future of electronic music and club culture?
It is exciting to see how grand of a stage it is on at the moment. The important thing to think about when it comes to electronic music is that this may be only the beginning. There is much apocalyptic talk with the boom of electronic music. We do not buy into this because more people are being introduced to it every year. The next few years will be very exciting to be involved in this industry.
Winning Track
Winning Mix
---
Share
---
You might also like