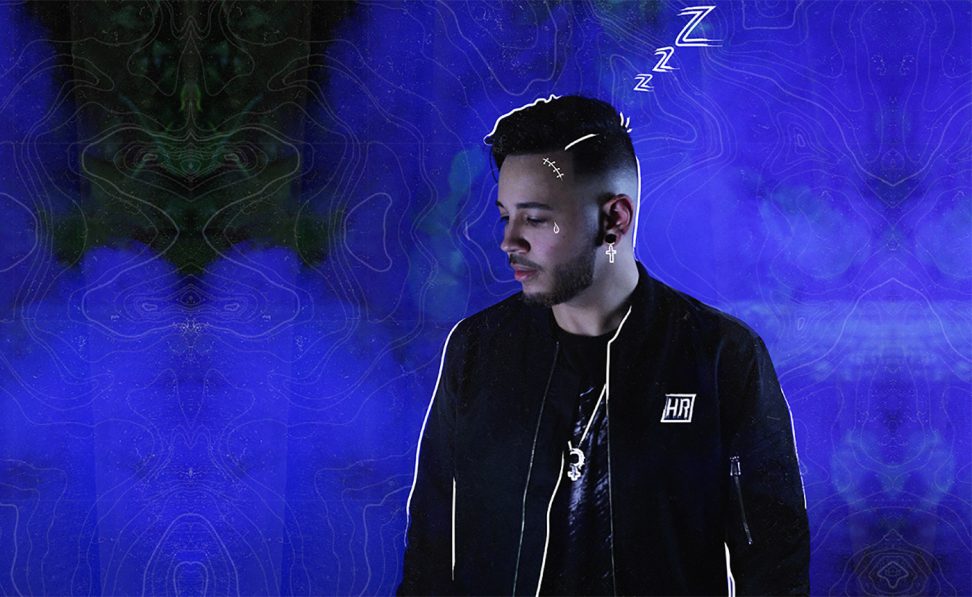 Hailing from Miami, Florida, Havok Roth has been a name familiar with the trap and bass scene for some time now. He has been supported by all the heavy hitters in the industry such as Diplo, RL Grime, Dj Snake, The Chainsmokers just to name a few. His releases have amassed millions of plays online and he's gathered the support of over 43,000 loyal soundcloud followers. Havok has also collaborated with notable artists such as KRNE, graves, and Crankdat. He's released on a few major labels such as Mad Decent / Good Enuff, Dim Mak, Elysian, Nest HQ. With so much new music ready to drop, there's no telling what 2017 will have in store for young Havok Roth.
//
Track: https://soundcloud.com/bydaruma/havok-roth-thorns
Mix: https://www.mixcloud.com/HavokRoth/discovery-project-dj-mix-havok-roth/
Hometown: Maracaibo, Venezuela
Currently Living: Miami, FL
Origin of Name: The answer to this question is actually a very well kept secret.
Weapon of Choice: Jack Daniel's Honey Whiskey (pls sponsor me)
Source of Power: Late '90s, early '00s punk rock
Link to Discovery Project Mix Entry:
https://www.mixcloud.com/HavokRoth/discovery-project-dj-mix-havok-roth/
What advice would you offer someone thinking about entering the Discovery Project competition?
Be true to yourself and your sound. Don't settle for anything less than superb.
Blurb Yourself:
I've been described as a very intense person. When it comes to anything in life, I usually take it very seriously and try to excel at it as much as I possibly can, no matter how insignificant the task—be it a game of beer pong or producing a piece of musical work. So, when it comes to music, my goal has only ever been to do it as well as I possibly can. It's definitely an avenue for me to express myself and to make a finished, polished product that I'm proud of and represents something about me. If anyone else connects with the music, it just makes it that much more worth it.
Are there any dots to connect between where/how you grew up and your musical output?
It was only in middle school that I actually got very much into music. I went to a school where every boy was a skater, and by hanging out with them, I got into it also. The skateboarding culture is heavily tied in with music, so that led me into some of my first music festivals at a very early age (shout-out to Vans Warped Tour). Seeing those bands on that stage, and watching the reaction of the crowd when they would play their favorite song, I knew immediately I wanted to perform music I made for a living. So, I picked up a guitar, and the rest is history.
Tell us about your most memorable night out as an artist or as a fan.
My first international show was my most memorable till this day. I played in São Paulo, Brazil, at a club with a capacity of about 1,000. It blew my mind to see in the flesh just how far my music had reached; we capped the venue in a country that speaks an entirely different language. Yet, they knew every song I played by heart and tore up the dancefloor. Meeting everyone out there was an absolute pleasure.
What gets you excited when you think about the future of electronic music and club culture?
I'm excited to have gotten into it somewhat early enough to really see it come to fruition in the States. Every day it's a little bigger, and producers are now the rock stars. You see it with acts like the Chainsmokers and DJ Snake—when even my parents know their music, that's when you know it's getting huge.
What sound or noise do you love?
I love ambient sounds—specifically the sound of rain. If it's raining outside, that's when I write my best stuff in the studio.
What should everyone just shut the fuck up about?
If I see one more "This sounds like [insert artist name here]" comment on a track on SoundCloud, I'm gonna lose my shit.
How would you describe your sound to a deaf person?
I'd show them a video of a category 5 hurricane tearing some shit up; that's kinda what it sounds like.
---
Share
---
You might also like