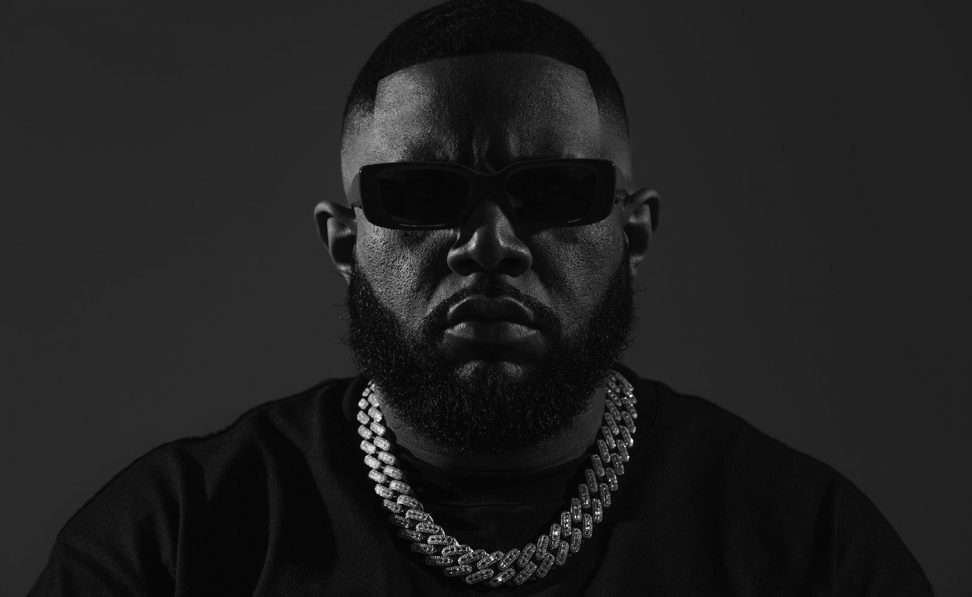 Genre: House
Origin: United States
Diamanté Anthony Blackmon has already helped to define a global musical movement. But now he's doing it again: GORDO is a new house music alias from the artist previously known as Carnage. More than that, it is a new way of life and a new way of thinking for Diamanté. Brought on by time spent reflecting during the pandemic, Blackmon now has a new approach to life that he is fulfilling through GORDO. He is working out regularly, eating healthily, and cutting a fine figure with a big smile. With this renewed sense of energy comes his essential new house sound. It is a passionate, heartfelt new beginning for GORDO that will redefine house music for the next generation.
This fresh energy shines through in GORDO's live sets as he sets himself apart, providing an all-new sound and experience for fans and concert goers around the world. Off to a quick start, his world tour has seen him perform at iconic venues such as Hï Ibiza, So Track Boa, Shalvata Tel Aviv, Lollapalooza, Fiction Canberra, Savaya Bali, and more. Meanwhile, GORDO continues to curate his own event series; TARAKA, a brand which has been taking over the world, popping up in places like San Francisco, Miami, Tulum, Mykonos, Amsterdam, New York, Bulgaria, and Detroit. Thousands of visitors all over the world have already experienced the events' authentic block party feeling, featuring extended sets, surprise guests, handpicked line-ups by GORDO himself, and a raw minimal production.
Ever since Diamanté entered the dance music scene, he's been educating himself and those around him, inspiring a new sound and a new movement. His quest for this new sound has led to releases such as 'KTM', which became an instant Top 10 hit on the Beatport Main Chart, TARAKA, which was named after his own event series, the techno-infused speaker-rattling 'Leaving Earth' with KAS:ST, and the widely acclaimed RIZZLA; GORDO's first release with The Martinez Brothers which received substantial praise among DJs, media, and radio. Already having established his name among dance music enthusiasts, Diamanté solidified his name as GORDO as he broke ground with 6 production on Drake's latest dance-infused album 'Honestly Nevermind' and got crowned #1 producer on Billboard's Hot 100 producers.
Blackmon has never been afraid to step into the unknown, and moving away from the hard-hitting, aggressive Carnage sound is certainly doing that. But so was the mid-pandemic life change that saw him move to Hawaii and install his grandma as his full time roommate. Diamanté's childhood, too, was full of challenges as he grew up in Guatemala with his aunt and mother. At the age of 10 he moved back to the United States while speaking very little English and with almost no money to his name. He struggled to fit in initially, but he made it work and eventually became one of the most recognisable electronic artists in the world. It is those memories of his early struggles that motivated him to build schools in Nicaragua. They are his way of using his platform to raise awareness of the struggles of others.
Though Blackmon has been on and off the road headlining a variety of festivals and clubs around the world, while topping global dance charts and making super-sized sounds for massive crowds, he is also a reflective person. This new project is about educating younger fans who might not know about the roots of house music. Blackmon has understood them since well before he was a world-renowned artist when he would regularly dance to proper house and tech at Ibiza's most famous underground clubs. Now he is drawing on that passion and understanding and taking the music in a new direction.
After years of self-discovery, GORDO is now Blackmon's whole world. It has liberated him and given him the confidence to unleash the sounds that have been deep in his heart for years. From here it is all about making the music he wants to. No going back.
---
Share
---
You might also like