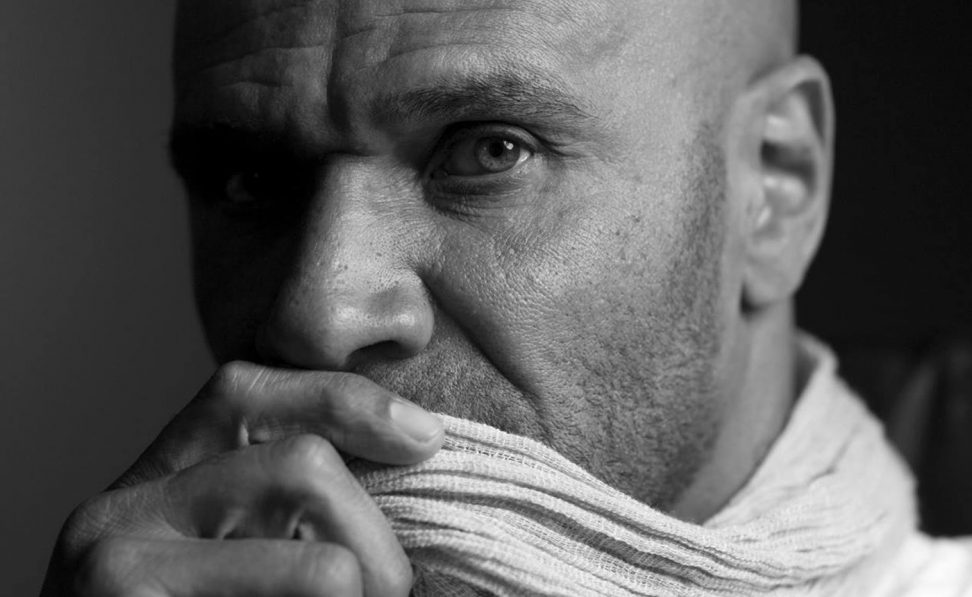 Origin: United Kingdom
Music pioneer, contemporary/graffiti artist, drum & bass icon, DJ, actor and producer.
Goldie is a total original, a multi talented shape shifter, who's sold more than 3 million records worldwide.
Against all odds, and despite a traumatic childhood, he succeeded in unleashing his boundless creativity from a very young age. He transformed an underground British sound into a mainstream international movement with the evolution of drum & bass, collaborating along the way with major pop icons.
Moving to the US in 1986 Goldie was immersed in the subway art and Hip Hop culture of New York.  He worked on a small stall selling 'grills'; the gold teeth that have become synonymous with the man today.
After 5 years Goldie returned to the UK to live in London.  It was here that he discovered 'Rage' one of the biggest club nights in London.  Seeing Fabio and Grooverider playing there transformed things for Goldie, with the genesis of a game changing musical career.  He got the taste of 'Jungle' and its energy and wanted more.  True to form he put himself in the driving seat and created the incredible and hauntingly dark tune, 'Terminator' in 1992.
In 1994 as Goldie oversaw the birth and growth of his drum & bass label Metalheadz, he found time to craft a debut album, which sold 250,000 copies.  This epic creation, containing a 21 minute symphonic track is just as it is named; 'Timeless'.
It was around this time that the far-famed 'Metalheadz Sunday Sessions' club night was launched, which achieved legendary status at London's Blue Note club.  The Metalheadz night was a party that will go down in history as one of drum & bass' most important, it is frequently cited by the genre's luminaries in spreading the sound worldwide.
Having conquered the spheres of art and music, and become a celebrity in the process, Goldie moved outward on all fronts, owning a successful club, record label and expanding into fashion, TV and acting.
Perhaps one of the greatest tributes to Goldie's work is that he was recently voted by the public into the Top 60 of the 'New Elizabethans'; the most influential leading figures in HM Queen Elizabeth II's reign, alongside luminaries and public faces that are a major part of history including David Attenborough, Margaret Thatcher and Sir Edmund Hillary.
2014 has already seen Goldie make his theatre debut in the Roy Williams play 'Kingston 14', the play ran for four weeks at the Theatre Royal in London and received formidable reviews from the critics.
This continues to be an exciting year for Goldie with the nascence of 'Timeless II (Sine Tempore)'.  He and the Heritage Orchestra expanded and reworked tracks from his seminal album 'Timeless' for full orchestra, band, choir, electronics and guest vocalists at the Meltdown Festival at The Royal Festival Hall in June of this year.  The sell out show was such a success with an awesome response James Lavelle quoted "This has been the best crowd response to any Meltdown Festival act I have ever seen".
2013 continued to be another notable year for Goldie; a year in which he celebrated 20 years as a recording artist. To mark this impressive milestone, his label Metalheadz and Warner Brothers came together to release Goldie's first ever career-spanning retrospective entitled 'The Alchemist: The Best Of Goldie 1992-2012'. Released March 2013, on triple-disc CD and digital download, this definitive collection reads like an almanac to the history and development of drum & bass.
Constantly evolving and reinventing himself Goldie's life weaves many tales of urban blight and spiritual faith.  It is with art though, be it through the medium of paint, music or acting Goldie has broken the chains of limitations.  He has learnt that the dark and difficult are as much needed as the light and easy, by allowing all of life's colours to penetrate him he is more integrated and whole.
Goldie is self creativity, new life, mystical union; otherwise known as alchemy.
---
Share
---
You might also like