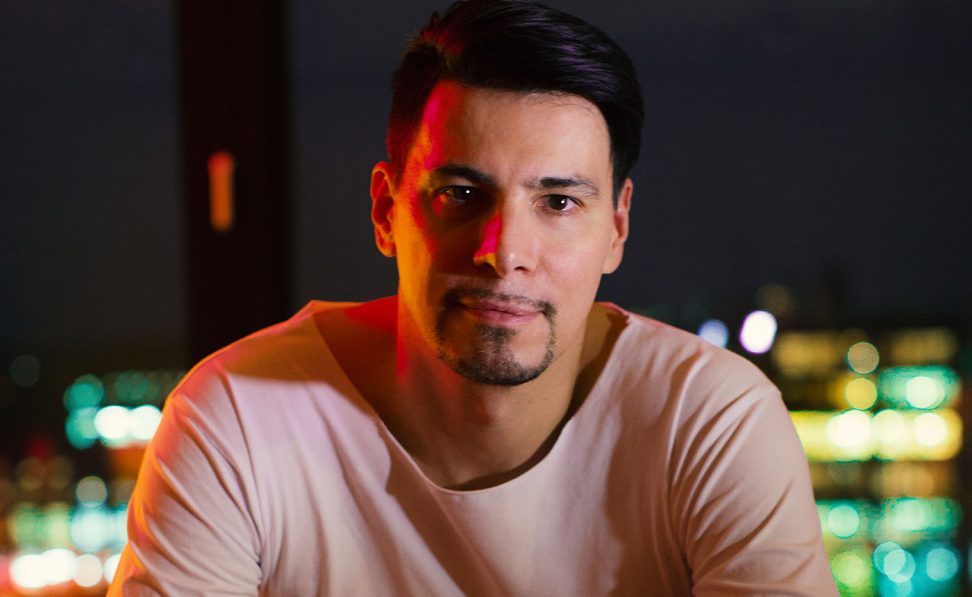 Born out of a passion for DJing, Gladiator was conceived in 2010 by Los Angeles natives Daniel Goodman and Ian Johnson. The duo is known for bringing an irresistible sense of fun and passion to every show with their unique genre-bending sets. After debuting with a series of self-released internet uploads and bootleg remixes, Gladiator joined the A-Trak led label Fool's Gold and released their first official EP Assembly Line in 2014. Following this release they found the opportunity to make official remixes for the likes of Low Pros & Juvenile's "Muscle," Skrillex's "Dirty Vibe" and Melanie Martinez's "Soap," as well as singles such as "Cruise Control" and "Cute" with fellow Fool's Gold artists Sleepy Tom and Kittens. In 2016, the duo released their second EP Transit on Fool's Gold.
//
Interview
---
Home Town: Los Angeles, CA
Currently Living: Los Angeles, CA
Origin Of Name: We were watching the movie Gladiator with our friend David and he suggested we become a trio of DJs each taking names and personalities from the movie.
Weapon of Choice: Personality
Source of Power: Mila Kunis, Kobe Bryant, Goku
What do your parents think of what you are doing?
It took a minute for them to get on board. Being a professional electronic music DJ is a relatively new, unfamiliar profession. Once they saw us at Club Nokia for the first time opening for Rusko, however, their eyes were opened and now they're more supportive than ever.
What's the strangest part of your job?
The fact that people we've never met, seen, or spoken to actually come out to see us play and enjoy our music. That still boggles our mind to this day.
What's the biggest misconception about being a DJ?
That we get to decide where to play; we want to play in every city our fans ask us to, but it's really not up to us. Talk to your local promoter, family! Get your favorite acts by talking to the people that book them.
Tell me about your most memorable night out.
Over Ultra weekend in Miami we got back stage passes to a HARD event downtown. We were led upstairs to an "artist bar" where we were surrounded by more DJs and personal heroes than we had ever seen. We spent the rest of the night up there getting to know these guys and schmoozing very hard. Every twenty minutes we'd give each other that "is this real?" glance and continue trying to keep it together.
How does what you do for a living affect you on a day-to-day basis?
This job has given us a new perspective on our day to day. Waking up and going to "work" is going into the studio and making as much music as possible. We aim to work every day we're not playing a show and it has helped our productivity immensely.
What is your ultimate career dream?
Ian: Make a beat for Kelly Rowland and play the main stage at EDC.
Dan: Have my beard be number 1 on the sports center top 10. However that would be possible.
How important is it for you to experiment and take on the risk of failure?
I think this question is especially important for producers making the kinds of music that have been springing up/exploding quickly. We have come up and gained notoriety because of the trap game. We feel the need and responsibility to explore the entire landscape of music. We don't want to get satisfied with sounds or ideas so people don't think the genre is stagnating. Experimenting is how music moves forward, occasionally that may end in a failure but that's still progress.
What should everyone just shut the fuck up about?
Music. Everyone, and I mean everyone, is super caught up in "knowing" everything they can about music that they forget to listen to it and let it affect them. It's unimportant what kind of music something is as long as it's good and you like it. That's all it's supposed to do, make you feel good.
When you look at electronic music and the surrounding culture, what worries you about the future?
How "very cool" it's becoming. Even if the ideas of "PLUR" have been diluted by the widening interest of electronic music, it's easy to forget that we're all bound by our enjoyment of dancing and listening to music together, as a huge family. Every genre is trying so hard to split off from the umbrella of "EDM" that dubstep fans and trance fans are at arms over music that has the same BPM.
What advice would you offer someone thinking about entering the Discovery Project competition?
Do something different. Think about what makes you really want to perform, what makes your performance different from everyone else's. How are you going to stick out amongst the throngs of people mixing the same ten songs over and over? How is your music expanding the horizons of the genre you fell in love with? Aspire to be outside the world you are familiar with and you will succeed.
Soundcloud:
---
Share
---
You might also like