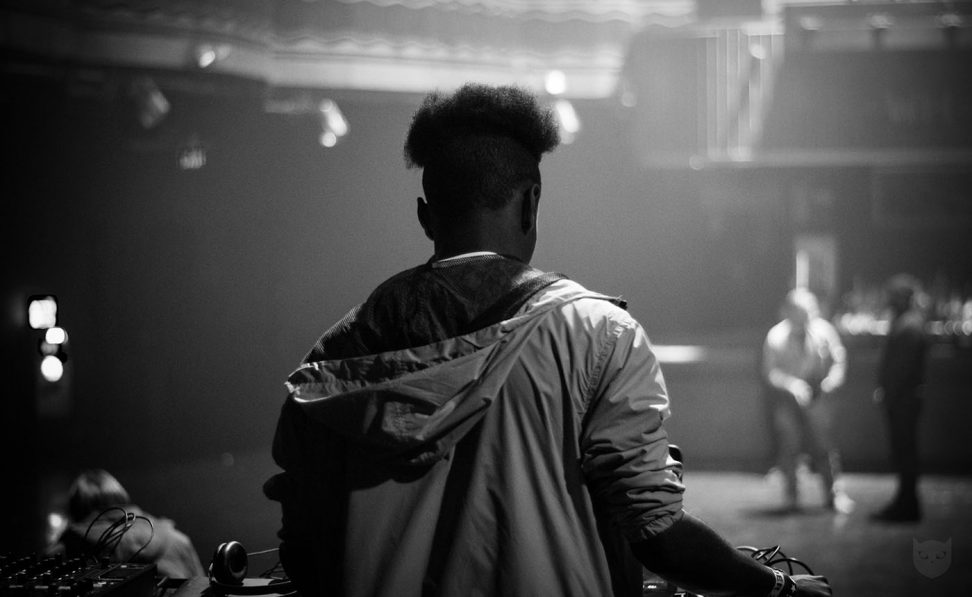 GEOTHEORY, a.k.a. Joseph, is an up-and-coming music producer from New York City. This 18-year-old unleashes thought-provoking music riddled with warm and nostalgic vibes. Geo was exposed to various genres growing up, branching from jungle, to old-school hip-hop, classic R&B and beyond. Some of his favorites were Garage and House, two styles that you can hear rooted in his music. Around the age of 10, he began experimenting with basic software like Mixcraft and Virtual DJ after becoming obsessed with Daft Punk. At age 14, his approach to music became more serious. "After I listened to Haywyre and Singularity on Mr. SuicideSheep I was like, 'Alright, I really need to learn the science behind what these guys do.'" He only first stepped onto the scene dynamically at age 16. Now, GEOTHEORY is making the most of his sound, whether he's kicking it with the "Flow-Fam" or The Moving Castle Crew. It's clear to see that GEOTHEORY is going above and beyond with his music.
At the early age of 16 Joseph began experimenting with new sounds and tools and left his history with Dubstep in the past. "I felt very restricted… [almost] as if I were forcing myself into something that was just not the right fit for me". He went into a bit of a hiatus from the internet and friends to focus solely on his music. The most creative period of his career so far was seen with the Futuristic Love (Album) demos in early 2014 and uploading to a secondary account that goes by the alias "Incomplete Theory". The first few singles of GEOTHEORY's career, Aphrodite & Wanna B With You, were seemly effortless overnighters for the labels responsible for the releases. Magnum Records & Surreal Records, two tightly knit record labels with family-like rosters of talented artists were the platform for GEOTHEORY to start from with his singles. Later that year, GEO went on to release the highlight song of his 2014 career, Futuristic Love. This track captured the attention of several thousand concert goers after being discovered by Soulection's own Lakim. This was "that one song" which to this day is still being discovered by 'Soundcloud Music Diggers'. Joseph continues to gust out lush synths, and energetic drops in 2015, but it's arguably a more refined and matured sound from his club hitters last year. Gaining the support and attention of huge acts like A-Trak, Pomo, Haywyre, Snakehips, and Mr. Carmack.
With that being said aside from his music, he draws a lot of inspiration from writing about love, positive energy, and qt's. So while not attending his busy life online as GEOTHEORY, Joseph escapes by hanging out with friends, playing video games, and eating… hella much, and watching astronomy documentaries. "I think it's pretty cool, yet humbling to see my name next to so many achievements and big names." he claims. "But in person, even at shows, it's hard for me to process when people tell me how much their music means to them. It's a big pill to swallow when your music touches so many people's lives. I feel like I'm playing a role almost." he explains.
It's obvious to see that GEOTHEORY is not finished with his production career yet. His recent releases, such as the "Inner Planets" EP, show that GEOTHEORY has plenty more sounds up his sleeve and will continue to impress fellow music lovers for years to come. We wish Joseph the best of luck in his future music endeavors and can't wait to see what accomplishments he can put under his belt next.
---
Share
---
You might also like