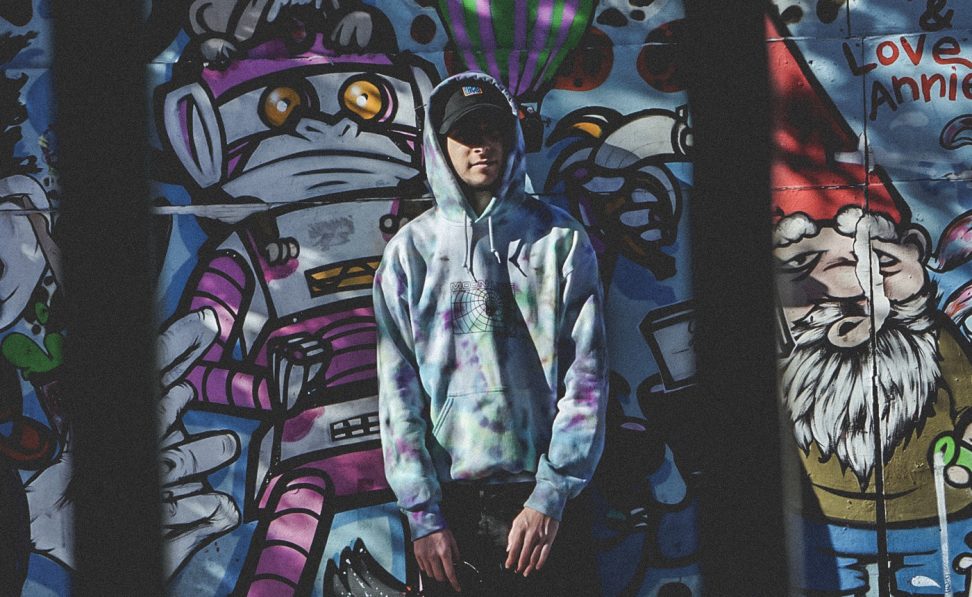 Origin: United States
South Florida born and raised, Kole Friese, aka Frostbyte, is an experimental bass producer representing the weird and chilling. Frostbyte showed a love for electronic music early on after being immersed in the scene at the age of 13. He began to DJ, produce, and curate electronic music events as soon as he got to college, crafting a closely-knit bass community in Gainesville, Florida. After dedicating years to his art, he decided to search for his niche in Los Angeles and pursue a career in its vibrant music industry. Showcasing releases on Rapture Studios, Headbang Society, and Lost & Found, Frostbyte is an evolving artist whose original projects encompass elements of many genres, while his high-energy performances are focused on quality, precision, and song selection.
//
Hometown: Fort Lauderdale, FL
Currently Living: Los Angeles, CA
Origin of Name: I am inspired by the solitude of the Arctic and drawn to the imagery and emotion that comes from it. As Frostbyte, I strive to create crisp, forward-thinking sounds that embody this environment. Also, this is a spin on my last name, which is pronounced "freeze."
Weapon of Choice: Keeping an open and creative mind is necessary in both my music and personal life.
Source of Power: Koan Sound, Bassnectar, Kursa, Sorrow, Tame Impala, Daft Punk, and Mark Cuban.
What advice would you offer someone who's thinking about entering the Discovery Project competition?
It's extremely important to be unique and set yourself apart from everyone else. When making the Discovery Project mix, don't just jump into the studio and crank out a mix with your 20 newest downloads. Really sit down and think about what kind of mix you want to create, what kind of energy levels you want, and the songs you'll be selecting. Try things you've never tried before!
Blurb Yourself:
I've had a deep passion to share music that I've found ever since I was 13. Over the past seven years, I've spent hundreds of hours diving into the depths of SoundCloud to find underground artists and tracks that deserve more attention. As soon as I got my hands on a small mixing board from my brother, I was obsessed with the ability to express myself through music. The greatest feeling is introducing both friends and strangers to electronic music and the endless possibilities there are. That is the main reason I got involved with curating events in college: to book my favorite artists and create an immersive experience for the crowd.
Are there any dots to connect between where/how you grew up and your musical output?
I grew up in South Florida, surrounded by tons of diverse music and cultures. Although no one in my household had any experience with musical instruments, my brother Steele played a large role in influencing my music tastes. I was introduced to old-school dubstep at 13, and we started attending numerous electronic events and festivals soon after. It was at this time I realized what a powerful impact electronic music has on my life.
Tell us about your most memorable night out as an artist or as a fan.
Deja Voom 2019 in Cancun, Mexico, left me speechless. I've traveled across the world attending festivals, but this event blew my expectations out of the water. The top-notch sound systems, curated lineup, and crowd energy/positivity set a new bar. Every artist I caught inspired me to get right back into the studio and make some weird shit that no one has ever heard before.
How, if at all, does listening to music factor into your creative process? What's the last song you heard that made you drop what you were doing and go into the studio?
If I'm not making music, I'm listening to music. There is an unbelievable amount of quality music being released every week from artists I look up to and from friends. One of my favorite artists lately, VCTRE, released a track called "Intolerable Acts" that made me jump back into the studio immediately. New music definitely keeps me on my toes.
What sound or noise do you love?
I can't get enough of heavy, rolling basslines and modulated, glitchy noises.
What should everyone just shut the fuck up about?
There is NO RIGHT WAY to make music!
What do you remember about your first DJ gig?
It was my first year attending college at the University of Florida, and I was new at DJing. I was so heavily passionate about electronic music that I got an internship with a local promotions company, Over Easy Creative. After a few months of assisting with their predominantly house music events, I influenced the owner to expand into bass music events. With his trust, he put me in charge of curating the first event and opening up as the first DJ. In a small, intimate venue, over 20 of my closest friends came out to support my first gig; an energy unlike any other transcended throughout the room. This was the beginning of something special.
---
Share
---
You might also like