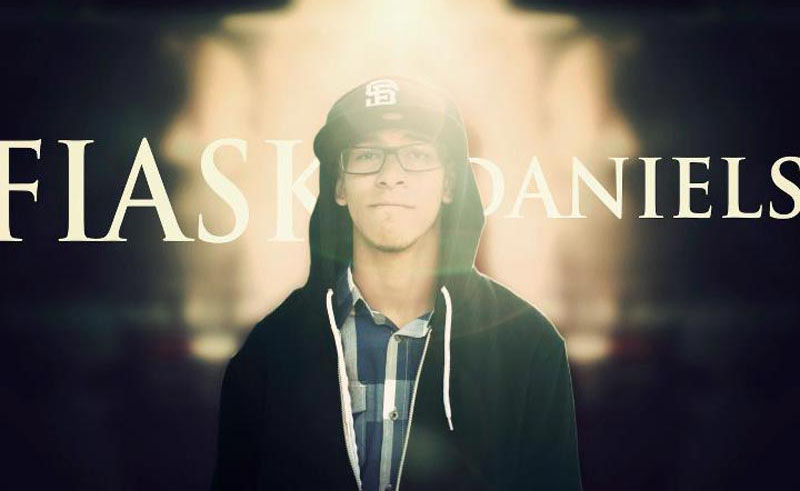 My hobbies include sleeping, eating, making music, playing piano, watching cartoons, watching anime, hunting for music, gloving and dancing occasionally. Actually dancing was my passion for a very long time. I was introduced to EDM by a friend I met in '09 at a pre-college program at the Academy of Art University, my current school. Ever since then, everything else in my life took a backseat to music. I started messing around with FL Studio, Virtual DJ, so on and so forth and eventually decided I wanted to peruse a career involving all of these things. I remember playing with my mixer in my room when I was 17, jumping around, putting my hands up, talking into an invisible mic, DJing to an invisible crowd-always day dreaming about doing this. Always looking up to huge names like deadmau5, Skrillex, Kaskade, hoping one day I could join them in the big leagues. Music literally is my chance to live a dream I've obsessed over for years. I can feel my future slowly coming towards me, I just gotta work for it.
Interview
---
Home Town: Diamond Bar, CA
Currently Living: San Francisco, CA
Origin Of Name: My brother and me were just laughing about this. My name was given to me by a bunch of random frat bros at Beyond Wonderland 2010 in San Bernardino. It was my first rave and my brother (JayFunk) and I were at an art installation—a giant mechanical flaming tree…crazy, right? I started chatting with some dudes and they asked me for my rave name. I was like, "My what?" They were like "what, you don't have a rave name?" So then we all started thinking…and all at once everyone blurted out "Fiasko!" and thus I was born…again.
Weapon of Choice: A Spartan laser. Joking…the Traktor S4 and a pair of snow boarding goggles are definitely always in my arsenal.
Source of Power: I guess that would be my optimism, synesthesia, my DAW (FL Studio) and soda. Never forget the soda.
Was there one particular moment in the recording or mixing process for your Discovery Project entry that made you feel like you were creating something pretty damn special?
Well every mix I ever make is always special to me. It's filled with songs I've loved since the day I heard them. Songs I made and am very proud of, and tracks that just came out that I can't wait to share with a crowd. I do my best to play as many songs and genres in an hour as I can without rushing or awkwardly shortening any of them, which usually comes to around 30-35 tracks. As for the original track, I think I was doing something a little different by making a formant filtered Sylenth bass, which is how I made my main synth throughout the track. I have an obsession with nasty bass patches that sound like robots mouthing vowels. So for my track "Super Nova," I decided to make the whole thing like a robot singing vowels throughout the whole drop.
Are there any dots to connect with where/how you grew up to your musical output? From people freestyling on the street corner to a grand piano forced down your throat by your Mom.
"…a grand piano forced down your throat by your Mom." How funny you mention that. I'm still coughing up little pieces of piano keys to this day. Being forced into piano lessons was exactly how my music roots began. To be honest, I hated every second of it. I was a rambunctious kid with way too much energy and sitting down for an hour to practice "Masquerade" from The Phantom of the Opera wasn't exactly my idea of fun. I quit after a couple years of it, but a decade or so after my parents bought a new Grand Piano and I suddenly found myself unable to keep my fingers off the thing. It was so strange, but I guess I seriously missed it. So nowadays I'll spend some free time making up melodies on the grand when I'm bored.
Tell me about your most memorable night out.
As an artist, my craziest night was my first really big gig. It was at the Snow Globe after party "PostGlobe" and I played after my new friends, Krewella. I had no clue what I was getting myself into—I had no clue just how big Krewella was. I show up to the venue and I see Yasmine and Jahan rocking this huge crowd and I was like "Holy shit…I'm next?" It was pretty scary cuz there were so many people in the venue that the Fire Marshall showed up and almost shut the whole thing down before I even went on. The music stopped for like 20-minutes and the crowd was super hungry for more. Lucky me, the Fire Marshall said we could keep going and we did. And the crowd ate it up.
Do you have any memorable moments from past EDC's or any other Insomniac party?
EDC 2010 will go down in my personal Fiasco history as being one of my favorite events I've ever been to. The vibe was so perfect, the music was so new to me, and the DJs played whatever the hell they wanted. It was truly magical.
How does what you do for a living affect you on a day-to-day basis?
It affects my friends and family only in positive ways. It's really awesome to get booked at a festival in a different state, hit up all of my closest homes and my brothers and be like, "Yo! road trip to (insert state here)!! got booked to play at (insert clever festival name here) with (insert awesome headliners here)." And then literally just plan an awesome trip with them. They get to be on stage with me, party with me after, I really get to create my own little universe when I take the people I love with me to do that job I've always wanted.
What is your ultimate career dream?
To end up with an awesome live setup like deadmau5, Skrillex, Wolfgang or Datsik, and have a big enough fan base to fill a stage at EDC or UMF. As long as good music still exists, and people who live it are still out there, then I'll be just fine.
Are you impulsive with your work or do you have a sketch in mind before you start?
I've found that my best tracks are produced when I have a set plan in mind. But I have had experiences where I just sit down and start messing around and before I know it I have an exceptional drop that I decided to continue with and turn into a complete track.
How, if at all, does listening to music figure into your creative process?
I am always listening to music—like literally. I sleep with my speakers humming, I ride the bus with my ear buds rattling, so I guess I always hear little sounds and concepts that inspire me to create something similar next time I'm messing around in the studio. Songs that have been really reallygetting me on the creative side is indie rock, indie folk, and electronica. I really wanna start combining electro with the feel-good qualities of indie music. The last song that made me stop what was doing and run to the laptop was actually "Polish Girl" by Neon Indian.
What's the most important piece of gear in your studio?
Definitely my laptop—it's like the only thing I use.
How important is it for you to experiment and take on the risk of failure?
If you keep doing what's safe and keep making the shit that you know everyone is already into, music is never gonna go anywhere. And neither is your sound. Creating a sound for you is one of the most important things for an EDM producer. Creating your own sound and vibe is creating your own musical world that fans will become curious about and begin to want to become apart of it. Since they can't get enough of this different sound they've never experienced before, they become obsessed with it, and then you begin to have a loyal, growing fan base.
Do you have a list of people you'd like to collaborate with in the future?
Besides all of the obvious dream collaborations with headlining EDM producers, I really wanna make a music video with Mike "Beeple" Winkelmann. His 3D animation abilities are out of this world, and his works are the closest I've seen to the physical manifestation of what I see when I hear music. Creating a mind-blowing track and having him animate amazing shapes and colors synchronized to my music would be a dream come true. Another 3D animator that blew my mind is Tao Tajima from Japan. I mean…holy shit have you seen this?
http://www.youtube.com/watch?v=vN5l9h5D8Ns
If we pressed Shuffle on your iPod while you went to the bathroom, what would you be embarrassed to come back to us listening to?
OMG my rap songs from when I was 13! God forbid if anyone found those tracks on the interwebz I would die and then my ghost would vanish to avoid any further embarrassment. And no, I will not tell you what my rap name was.
What sound or noise do you love?
Robot vowels: "Aye, Eeh, Eye, Oh, Ew."
What should everyone just shut the fuck up about?
Who gives a fuck if a track is "real" dubstep or not! Or if a track is "moombahcore or drumstep or electrotrap with some strong glitch hop or psy trance elements." Seriously people, just stop. Music is music. If you like it, you like it. If you don't, you don't.
What gets you excited when you think about the future of electronic music and club culture?
New sounds and styles. In the past two years, moombahton, moombahcore and trap have been added to the wide roster of EDM styles. I can't wait to see what else will be created in the future.
When you look at electronic music and the surrounding culture, what worries you about the future?
I'm actually not that worried at all. There is a whole new generation of music loving EDM producers. Our time is coming. And it shall be glorious!
What are your weaknesses?
Indie genres. Anime. Jungle. Drum and bass. Boobies. Nutella. Deep house. Donuts—of both sugar and powdered variety. And Soda. I'm seriously getting excited typing this.
Do you have a secret passion?
I sing. A lot. And I can still rap. Maybe I should record myself on a track soon.
How would you describe your sound to a deaf person?
I'd show him this: http://youtu.be/uvKhXhpssF0 Pretty accurate right?
Is success physical or internal?
Definitely internal. All of the money and cars on the planet can't replace a lack of self worth.
What do you remember about your first DJ gig?
I remember DJing at my high school when I was 17. Literally that school was so not EDM savvy. It was funny because as I was mixing I kept seeing people's faces light up like "What is this sorcery bumping from the speakers?" And to make it funnier my library of music was limited to tracks such as "Warp & I Remember." Back then that music was new and cutting edge and I really enjoyed sharing it with my peers.
What's the hardest professional lesson you've learned thus far?
Be patient. As Tiesto once said, "It takes five years to become an over-night success." (That was a joke btw, because Dillon Francis actually said that, LOL) But the king of cats is right. What we may see as Avicii coming out of nowhere with "Levels" and suddenly being the biggest deal on the scene, is actually Tim Berg who's been working on his career since like 2008. Which is about four years before "Levels" was even a project file.
Do you have a favorite all-time mixed CD or series?
Random Album Title by deadmau5 is to this day the best EDM album I've heard. I still find myself typing the album name into my iTunes and just listen to it all the way through while I do homework or something. Also "Heartthrob" by Tegan & Sara is up there with my all time favorite albums, along with the first two albums Ratatat released. OMG Ratatat.
What advice would you offer someone thinking about entering the Discovery Project competition?
When making the 30-minute mix, show them what you're made of! Seriously, this is your chance to show one of the biggest festival entities in the world that they can trust you to rock the shit out of any stage they place you at. Mix tracks you made, tracks you love and tracks you know would murder a dancefloor. Make is good, make it powerful and make it flawless. And have fun! If you're not dancing to your own mix, you're doing something wrong. When making an original to turn in, show them why you're special. There are thousands of producers and DJs entering these contests. You gotta show Insomniac why they should choose and trust you to bring an amazing sound to their festival. Make something you would listen to in the car, make something you're proud of, and by God people, make something different!
Last words?
My name is Fiasko Daniels. Don't forget it. Expect big things soon. Working on some new material. Got some big labels in mind. Stay tuned.
Winning Mix:
Soundcloud:
---
Share
---
You might also like