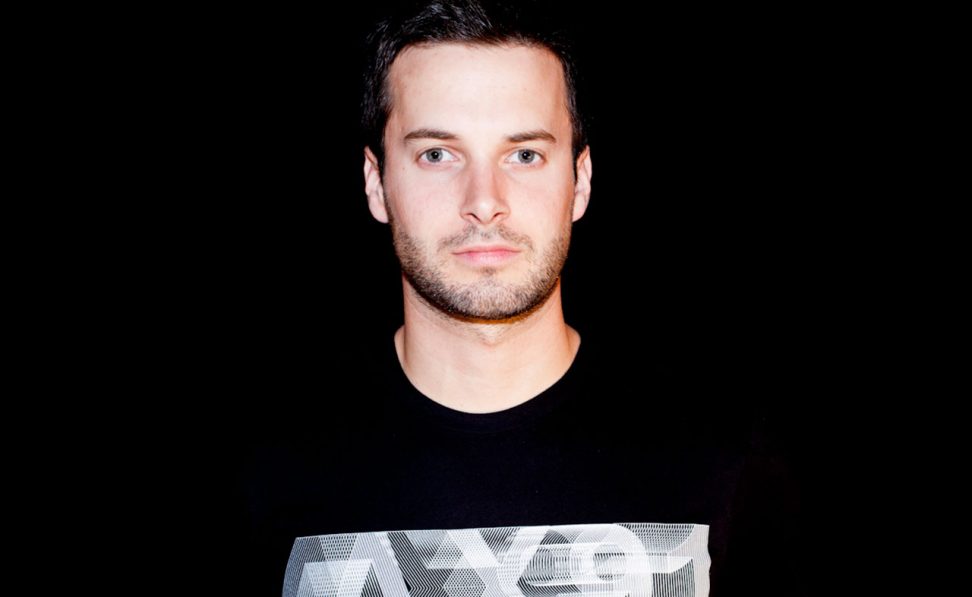 Genre : Tech House
From winning and performing the EDC Discovery Project in NYC, to performing on the main stage at festivals Beyond Wonderland in the Bay Area and SnowGlobe Music Festival 2013 California, to charting productions in the Top 100 in techno and tech house, to securing a residency with San Francisco's top club Audio Discotech, to co-founding Elikonas Records, to his unique quick mixing, it's easy to say that there is a very bright future for this young DJ/Producer.
Festiva's productions are not bound by genre boundaries but stay true to the groove. His productions have been supported by top DJ Producers Richie Hawtin, Roger Sanchez, Robbie Rivera, Nicole Moudaber, Fedde Le Grand, Markus Schulz, Sasha Carassi, Nick Muir, Cristian Varela, Macromism, Miguel Bastida, Miss Nine, Vanilla Ace and many more!
//
Music has been the only thing that I have been passionate about on a day-to-day basis. It's been that way since I can remember. I can't go a day without thinking about producing or performing music, if I go too long without writing something new I get anxious. Call it producer anxiety.
Interview
---
Home Town: San Francisco, CA
Currently Living: San Francisco, CA
Origin Of Name: Festiva came to me one day and I just really liked the way it looked and sounded, so I kept it.
Weapon of Choice: A black V-neck
Source of Power: Dark and sexy sounds, ambient effects, really consistent grooves, and strong basslines have always influenced me. Somewhere between the techno of Pig&Dan or Spektre and the upbeat tech house of Umek. 

What would people be surprised to find out about being a DJ?
A big misconception about DJing professionally is that the traveling is glamorous. There is nothing fun about spending hours on hours of your life in airports, on flights, waiting on flight delays, in hotels you don't want to stay at, cab rides, etc. Also, when you get to your destination you are there to work and then either are too tired to do anything else, have to get to the next location or work on your next track, remix or mix to stay persistent.
How does what you do for a living affect you on a day-today basis?
Ever since I started being serious about this, my social life has become very minimal. I used to go out all the time, see my friends all of the time, but now that I love what I do, I spend the majority of my time producing or doing something related. Sometimes you have to sacrifice one for the other if you want to live your dream. I balance it out though.
What is your ultimate career dream?
To be respected by all of my fellow producers and fans of the genres I am passionate about, techno and tech house—from the biggest to the smallest. Also to have a sustainable income from producing and DJing…signing with the right agency to handle bookings so I can put 100% of my focus towards production. And of course mix some grooves for the summer pool parties in Ibiza.
Are you impulsive with your work or do you have a sketch in mind before you start?
I am very impulsive when I produce and mix. I open a new project, start with the kick drum and go from there. Sometimes I am able to layout a track in a matter of hours, and other times I can't seem to be satisfied with what I am creating and trash the entire project.
I mix on the spot when DJing. This is a big risk, but much more rewarding when you perform again and again. It also allows me to have a connection with each individual in the crowd. Same for mixes that I put together in the studio. I find tracks that I want to use, more than I will end up using, load in a CD and start mixing. An hour later, if I'm happy with the result I release it.
What advice would you offer someone thinking about entering the Discovery Project competition?
Do your own sound. Don't try to be something else just to win. It's not based on the number of likes, genre, listens or favorites—it's solely based on the quality and originality of your sound.
Winning Track:
---
Share
---
You might also like