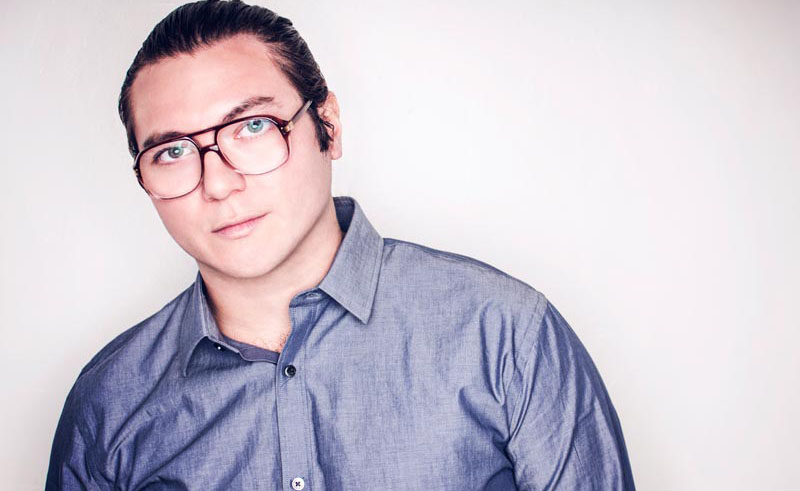 Coming from Santa Barbara, California, Felicity, as a musician and producer was born out of the progression of expression. In late 2011, he began producing his own original music with aspirations to someday share his sounds with the world. Less than a year later, he has just finished his first independent album that crosses the boundaries from deep house to dubstep. Simply put, Felicity is set to release material that is both familiar and original to a wide variety of music fans, while also performing energetic DJ sets that emotionally capture his audience, from start to finish.
//
My name is Nick, but as an artist, I'm known as Felicity. For as long as I can remember, I've always loved listening to music. I was exposed to a lot of different genres growing up, so my tastes for creating and listening are both open and diverse. I started playing guitar when I was 13, and throughout high school I played in metal and hardcore bands. As I started college, I stopped writing music, but I began to DJ house parties in Santa Barbara. Eventually, I said to myself that playing other artists' music wasn't as satisfying as making my own, so I began to produce using Pro Tools. Since I started producing about two years ago, I've gained a good understanding of how to do it well, but there's so much more that I look forward to learning about, both in terms of technique and technology. As of now, the most important thing I've learned about my relationship to music is that I have the ability to create it, and that's a talent not worth wasting. For me, music is all about the progression of expression.
Interview
---
Home Town: Los Angeles, CA
Currently Living: San Jose, CA
Origin Of Name: I don't remember exactly how I came up with the name, but I chose it because it can be defined as: the ability to find appropriate expression for one's thoughts. The appropriate expression for my own thoughts is conveyed through the music I make and play.
Weapon of Choice: Christopher Walken.
Source of Power: Groove, melody and emotion.
What is your ultimate career dream?
Ultimately, I'd like to reach international stature. Most importantly, because I'd like to have the opportunity to reach out to any artist and collaborate with them or remix their material. I'd also like to perform for people around the world, while making a good living for my family.
Are you impulsive with your work or do you have a sketch in mind before you start?
It depends. Sometimes I'll randomly have an idea in my head and If I'm not near my computer, I'll hum and record the melody or write down the idea on my phone so that I can come back to it later. However, most of the time I sit down to work with pretty much no particular idea in mind, and I'll just mess around with sounds or samples until something sticks. As for when I'm DJing, I generally have a sketch in mind for how I'd like to open my set, but based off of the feedback from the crowd, the rest of the set can be pretty random.
How, if at all, does listening to music figure into your creative process?
When I experience writer's block, I always listen to other music that I can hopefully derive some inspiration from. Most of the time I'll listen to something new, but I also enjoy going through my music collection and rediscovering songs that I'd forgotten about. I think it's important to take a step back from the massive amount of new music flooding our social networks every day and return to older material. It can remind you of what your tastes were like in the past and hopefully inspire you to bring it back in a new way. The last song I heard that made me excited to step into the studio was "Aftershock (Can't Fight the Feeling)" by Chuckie. I was driving home this past weekend going through old CDs and it came on. I kept my hands on the wheel, but laid some groove down as soon as I got home. It's a great feeling coming across songs from the past; they can really spark some amazing creativity and nostalgia.
Do you have a list of people you'd like to collaborate with in the future?
I'd really like to collaborate with a lot of people: Axwell, Boys Noize, CaPa, Doorly, Dusky, John Dahlbäck, Laidback Luke, Mark Knight, Nero…there's a long list, but I know I could learn a lot from these artists. Each of them has had an impact on the way I produce music, and they've provided me inspiration for my material. For example, after hearing "Feel the Vibe" by Axwell, he became one of my favorite artists. The bassline and melody in that song carries a lot of groove throughout the overall progression of the piece, and for me those are two of the most important elements in a track, along with the kick and other percussion. I think if I collaborated on some music with any of these guys, we'd make some great material.
What sound or noise do you love?
I love the bass organ sound, such as what's used in "Show Me Love" by Robin S. or "Rush" by Doorly. I recently used something similar in a track called "Sense of Being" that I have yet to release.
Is success physical or internal?
I think the concept of success requires both physical and internal (mental) action. In order to be successful, you have to put your mind to work and further that mentality by physical action. I can't just stare at the computer and expect a song to make itself; I have to physically work for it through trial and error. For myself, I think it's pretty obvious that in order to be successful you have to work really smart for it, and also put in a lot of time to make it happen. However, the level of success you're aiming for can vary from person to person, which will also require different amounts of effort; to each his own. Simply put, success for me is the ability to do what I love for a living while leaving nothing left unfinished.
Do you have a favorite all-time mixed CD or series?
I really enjoy the Toolroom Knights series. My favorite is probably the one mixed by John Dahlbäck, which came out last year. I like the diversity of music that Toolroom Records releases as a whole, so I'm always buying their records, and a lot of my recent material reflects the influence that they have on me as a producer.
What advice would you offer someone thinking about entering the Discovery Project competition?
Take your time with your productions and use the best samples you can find or create. A/B your material on the level of that of a professional producer who inspires you, so that you can put your songs and production skills into perspective from a professional point of view. Try mixing your song with some of your favorites that you would play in a set; if it doesn't transition well or maintain the energy of the mix; it's probably not ready. Most importantly, ask yourself if the song you're going to submit is something unique. A lot of people can make a good song, but few can make a song a lot of people will remember.
Winning Track:
Winning Mix:
---
Share
---
You might also like