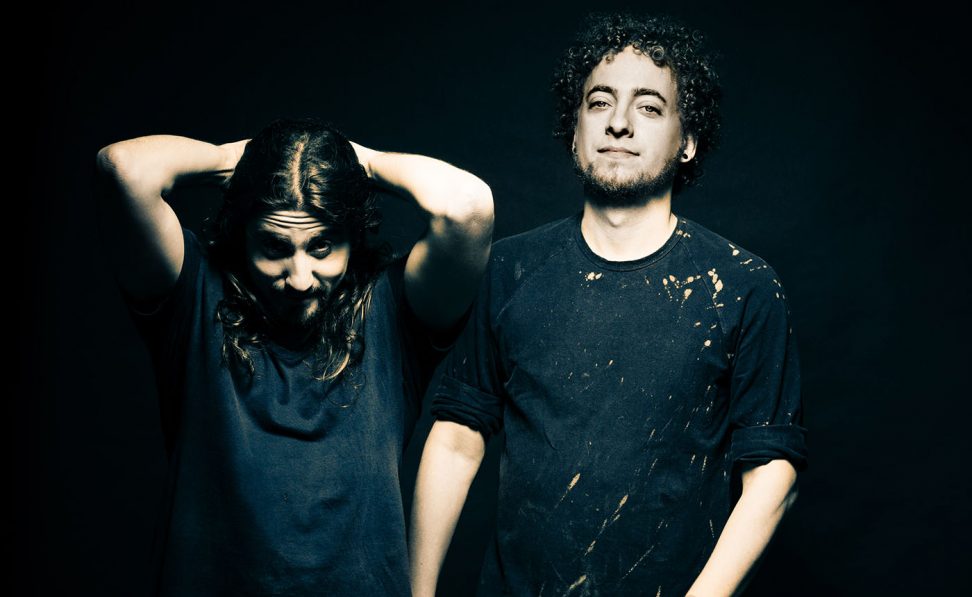 The Rio-based duo of Felipe "Fel" Lozinsky and Gustavo "Guk" Rozenthal, has been blowing away audiences and ears since 2007, lighting up clubs and festival with their free-for-all mix of electro, house and heavy low end. The only Brazilians to rank on DJ Mag's Top 100 DJ poll for two consecutive years, 2011 and 2012, the duo has already conquered legions of fans, including star power names like David Guetta, Flo Rida, Black Eyed Peas, and Madonna, who have all commissioned the duo for potent remix work. The partnership with The Material Girl peaked this year when she personally selected Felguk to accompany her on her full MDNA tour of Brasil, where they performed for sold-out stadium-size audiences.
In 2010 supercharged EDM promoters Insomniac hand picked Felguk's peaktime hit "2nite" as the theme song for the U.S.'s biggest festival, Electric Daisy Carnival, breaking records with more than 180,000 partiers. Felguk's appeal doesn't end there. True fans of electronic music, Felipe and Gustavo are concerned with more than just making their mark in the pop world. Recent collaborations with scene highlights like L.A. dubstep kingpin 12th Planet, Australia's top house export Dirty South, U.K. bass fiend Example and Israel trance act Infected Mushroom prove that Felguk has its ear to the pulse of the global dance scene.
For further convincing, you need only look to the duo's raucous sets at Tomorrowland and Burning Man in 2012, or the full tours of Brazil, Europe and the U.S.A. that will kick off 2013. And Felguk's future plans don't end there. With their first official EP set for release in March of 2013, Felipe and Gustavo are ready to bring audiences the world over into the sound they have been cultivating for the past five years.
---
Share
---
You might also like