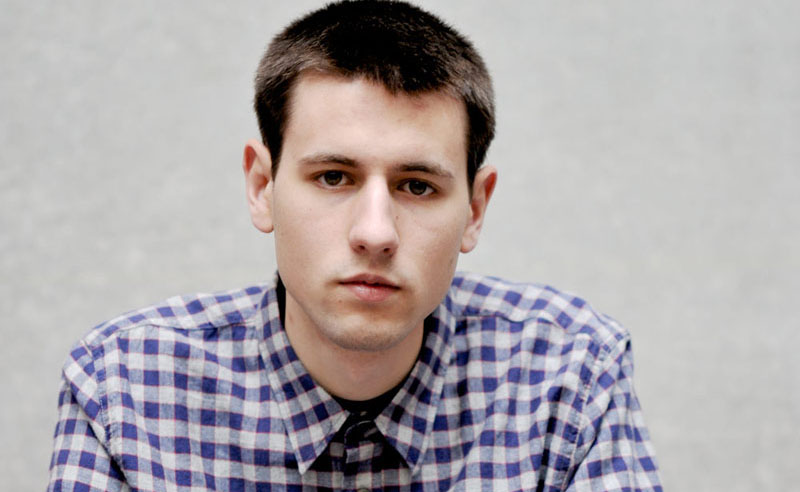 American producer Nate Kozlowski was first introduced to electronic music in 2001 while living overseas in Germany, and was quickly hooked to the sounds of EDM. After moving back to the States in 2007, Nate wanted to take his passion for electronic music one step further, and in late 2007 started producing electronic music at the age of 14 under the alias "Falcon". During the summer of 2009, Nate decided to focus on making trance music, and spent the next year honing his production skills. It wasn't until the end of 2010 that his career started to unfold after a friend suggested to send his music off to labels, and it wasn't long before it took off.
After ending 2011 with a handful of strong releases, Nate started off 2012 with a bang, having his tune "Kestrel" playlisted three times in a row by Armin Van Buuren on his weekly radio show "A State Of Trance". As 2012 continued, Nate received additional support for his music from top trance DJs such as Armin van Buuren, Above & Beyond, Dash Berlin, Aly & Fila, Paul Oakenfold, Markus Schulz, and Roger Shah. Nate also had the opportunity to debut his DJ career at EDC Orlando, one of the largest EDM festivals in the States, after winning Insomniac's Discovery Project contest.
Currently signed to Enhanced Music and no longer a newcomer to the scene, Nate opened 2013 by releasing his collaboration alongside fellow Enhanced artist Max Braiman. The track, titled Serenity, continues to grace the sets of many top trance DJs worldwide. With fresh original material and remixes coming out soon, the future is looking bright for the 20 year old American.
//
My name is Nate Kozlowski, I'm a 20-year-old computer science student at University of Portland, and I have been making music during my free time for the past five years. However, I've been an avid electronic music listener for over half of my life. I got my first taste for electronic music in 2001 while living in Germany. There is something about electronic music that instantly hooked me. To this day, I'm not sure what it was; all I know is that it deeply resonated with me. I've always wanted to make electronic music ever since that first experience with hearing it. Being a kid who has always been obsessed with computers and electronics, I found it pretty fucking cool that you could do so much with a few synthesizers and a computer. I still remember creating trance riffs after school on their Yamaha workstation while I was a pre-teen. I didn't get serious with it though until 2008 when I had moved back to the states. I've always been a pretty introverted guy. I rarely go out to party on weekends, and prefer to either hang out and play video games with a few buddies, or write code and make music at home by myself all day. It feels nice to be able to waste time just mucking around with no goal in mind, and with electronic music you have so much freedom to do whatever you want, regardless of genre. I started releasing my music under my "Falcon" alias through labels in 2011 after a friend on IRC suggested I do so. I bounced around labels for a year until I signed with Enhanced Music in January of 2012, and have stuck with them ever since. I had never really considered DJing until another friend of mine, Mitchell Claxton (who had just won the EDC Las Vegas 2012 competition), suggested that I should enter in one of the Discovery Project contests. I didn't want to enter because I felt like I wasn't going to win as I felt like my sound wasn't "mainstream" enough. I finally gathered enough courage to enter the EDC Orlando competition. Receiving the email that I had won came as a complete surprise to me. I was extremely excited at first, but it quickly turned into an "oh shit" feeling. I knew how to DJ as I had done plenty of guest mixes for radio shows, but I had never had the chance to DJ in front of a live crowd until EDC Orlando. Needless to say I was pretty damn nervous. By the time I came back to EDC at Las Vegas, I had gathered enough DJ experience to where I wasn't super nervous on stage anymore.
Interview
---
Home Town: Dresden, Germany
Currently Living: Portland, OR
Origin Of Name: It was my alias back when I played Counter Strike in high school. Plus, I've always thought falcons are pretty badass.
Weapon of Choice: Dell QuietKey '99
Source of Power: Caffeine
Was there one particular moment in the recording or mixing process for your Discovery Project entry that made you feel like you were creating something pretty damn special?
My goal for my entry was to choose six tracks that conveyed my concept of trance. I was going through my trance library while constantly asking myself, "What do I want the judges to hear?" I found four tracks that always give me Goosebumps whenever I listen to them, and then chose two of my own tunes that I feel were my best work at the time.
I wasn't interested in showing off a mix with 20 tracks crammed in it, and it wasn't really my goal to have my mix entry flow extremely well either. To be honest, you can't really make a decent trance mix with only 30-minutes; you need at least an hour! I've got my sets from both EDC Orlando and EDC Las Vegas uploaded on my Mixcloud. IMO they flow much better and are just as special as my entry! With those sets, I had a lot more freedom to choose a wider variety of trance music due to less time constraints. Make sure you check them out!
The original mix entry is a whole other story. Kestrel is a track I made in April 2011. The label it was signed to was going through some issues at the time, which is why it took about 10 months for it to release. It was definitely worth the wait though, as it ended up putting me on the map within the trance community. It received huge support from Armin van Buuren, Paul Oakenfold, Aly & Fila, and Simon Patterson, alongside many others. Although my sound had completely changed by the time I entered in the Discovery Project contest in October 2012, Kestrel has a special place in my heart, and I felt like it was the perfect tune to enter.
Are there any dots to connect with where/how you grew up to your musical output?
I spent my youth in Germany during the peak of trance in the early 2000s. All the music video channels were playing videos by guys like ATB, Blank & Jones and Paul van Dyk. Also, many radio stations would stream sets from clubs on Friday nights. I used to stay up late listening to the radio in bed.
As far as musical training went, I took piano lessons for a few years in elementary school. It definitely helped train my ear.
What do your parents think of what you are doing?
They really didn't understand what I was doing until after winning the EDC Orlando competition. I have always been really quiet about music; I never like showing anyone my music, including family and close friends at college. I brought my dad along to EDC Orlando, and it was our first music festival experience for both of us. Now they think it's pretty cool, they still expect me to finish school first though.
Do you have a memorable moment from EDC Orlando?
While sitting in the VIP section with my dad, he turns to me and asks, "Why did all the people in the crowd dress so strangely, while the DJs wear normal clothes?" I sat there speechless, unable to answer his question. I hadn't really noticed that at all until then.
What is your ultimate career dream?
I hope that someday I will be able to make the step up from the Discovery Stage to the main stage (or any other stage, really) at a future Insomniac festival. I feel like driving uplifting trance doesn't get the love it needs, especially at multi-genre EDM festivals, so I want to be on the frontlines to make that change.
What's the most important piece of gear in your studio?
Definitely my Sennheiser HD280s. I've had them for almost five years now, and do all my producing with them. A quick tip for all you budding producers—don't go out and buy the best shit out there, instead learn with what you've already got. You'd be surprised to hear what a lot of big name producers use to make their tracks with.
How important is it for you to experiment and take on the risk of failure?
I find experimentation to be extremely important. Whenever I start a new project, I usually try to improve on my sound and try something new. I'm never really interested in trying to make the next hit; I'm more interested in expressing myself while keeping a mixable arrangement in mind. I enjoy challenging myself by tackling different genres and experimenting with new sound design techniques. 90% of the time my projects end up going nowhere, however each one is a learning experience.
Do you have a list of people you'd like to collaborate with in the future?
I'd love to be able to work on a track with Solarstone, Activa, Simon Patterson or Giuseppe Ottaviani. I'm a huge fan of their sounds, and would love to see what a combination of our styles would sound like. I also think working on a trance track with Skrillex would be super dope, as it would be interesting to hear his take on the genre.
If we pressed Shuffle on your iPod while you went to the bathroom, what would you be embarrassed to come back to us listening to?
Special D "You" (Rob Mayth remix). I'm a sucker for mid 2000s hands up/commercial trance.
What sound or noise do you love?
Deep and driving rolling basslines. There is something about them that's extremely hypnotic.
What's the hardest professional lesson you've learned thus far?
Learning how to be self-critical! Honestly, you won't get anywhere if you constantly think you're the shit, because you won't see your faults and you won't be able to improve. On the other hand, you don't want to be overly critical because you won't get anything done.
Do you have a favorite all-time mixed CD or series?
I love Above & Beyond's Anjunabeats compilations, especially Volumes 3 through 8. Also, check out Enhanced Music's annual compilation series, which is titled Digitally Enhanced. If you want some quality trance, make sure you check both of them out!
What advice would you offer someone thinking about entering the Discovery Project competition?
Be yourself. Don't aim for the mainstream sound because you want to make it big. You water yourself down by doing that, and lower your chances of standing out.
---
Share
---
You might also like