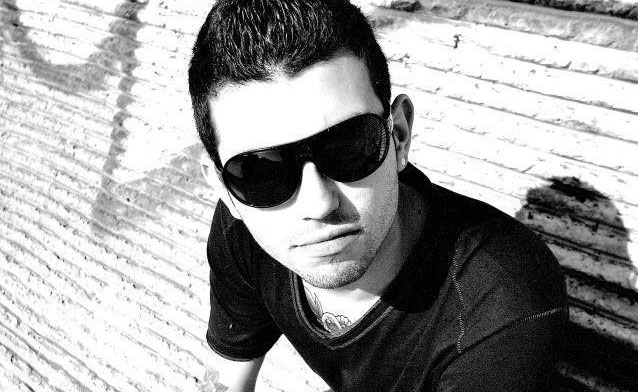 Fabian Campos discovered Electronic Dance Music in 2002, finally encountering the sound that would transform his life. His affair with the genre began with artists such as Mauro Picotto, Carl Cox, Daft Punk, and Darude. Before long, Fabian found his passion for music concentrated in House, Trance and Techno. In 2009 he decided to move to San Francisco to further develop his sound and style. He began to experiment with a variety of DAWs, compressors, and synthesizers. This marked the beginning of his career as a music producer. Within a year of producing, his sound took shape of Deep, Tech House, and Minimal Techno. His career has reached new heights after performing and opening for International DJ's at some of the Bay Area's biggest festivals and nightclubs; Lovevolution, Mezzanine, Ruby Skye, Vessel, TheEndUp, SupperClub, Temple, and Soundfactory, alongside Moby, The Junkies, Leon, Markus Shultz, Gareth Emery, Le CastleVania, Defunct, and Ron Reeser. In 2012 he was announced as one of Insomniacs Discovery Project winners for the world famous Electric Daisy Carnival in Las Vegas sharing the stage and performing alongside Richie Hawtin, Carl Cox, Loco Dice, Dubfire, Fedde Le Grande, James Egbert, Von Don, & Quintino. He performed what TheDJList.com called a "Dark & Sexy Banging Tech" set. He also has released a few singles and remixes on Blue Orb, Silvana, YK Saris, and Miami Techno Chrome Records. "Nine Three Three", which charted #3 on the TOP 100 releases. As well as his remix for Bardia F "Do Something For Me" that also hit the charts at #36. With two new E.Ps and handful of single & remixes on the way, Campos' music career is taking off. Fabian Campos is one of the most energetic, original artists to come out of the Bay Area, with passionate commitment to his music. He always delivers a fresh new performance, exciting audiences with the best of House and Techno.
//
I would like to say that music is my biggest passion, and I have electronic dance music to thank for that. I've always liked music, I was exposed to many different musical genres growing up. I've always wanted to play drums but I never learned how to play an instrument, although my parents wanted me to take guitar and piano lessons they never forced it on me. I chose to do other things like play baseball and have fun with my friends. It wasn't until 1999-2000 when I first heard EDM that I started to feel true love for music. I was astounded by what I heard, all the drums, the huge basslines, amazing drops and driving sounds; I had to figure out what this music was, I dug deeper and deeper, and it all led me to now.
Interview
---
Home Town: Born Guadalajara, Mexico, raised Newark, California/Bay Area
Currently Living: San Francisco, CA
Origin Of Name: I wanted my alias to define me. I thought of many possibilities but never found anything satisfying. After many nights of contemplating, I realized I had a middle name I never used ha-ha, it all made senses after that.
Weapon of Choice: Probably Maxime Dangles "Dihaiz," it always gets the crowd pumped, loads of energy and huge acid-like buildups. I played it both this and last years EDC. Too good!
Source of Power: This is always an overwhelming question so many names come to mind, but my biggest sources of power are Carl Cox, Richie Hawtin, Lee Burridge, Damian Lazarus, Adam Beyer and Mauro Picotto.
Was there one particular moment in the recording or mixing process for your Discovery Project entry that made you feel like you were creating something pretty damn special?
I felt like I was creating something special pretty much throughout the entire process. During every mix transition and build up, I envisioned myself playing on a big stage with a huge sound system and awesome production, with tons of people dancing and jumping to my set. This created a unique feeling and it made it very special for me.
What do your parents think of what you are doing?
My parents have always supported me, but they always had a doubt about me making it happen. After winning the Discovery Project, they started to really believe in me and they showed more support towards my goals and dreams.
Do you have any memorable moments from past EDCs or any other Insomniac party?
Oh yes, oh yes, definitely Carl Cox and Richie Hawtin at this years EDC Vegas. It was unbelievable and life changing. I heard many of my all-time favorite tracks on the huge sound system…the massive crowd was phenomenal and truly created the ultimate atmosphere.
What is your ultimate career dream?
I have two. One is to perform at all my favorite music festivals around the world, here are some to name a few: Tomorrowland, Awakenings, ADE, UMF, Sensation. The next thing I want is to release music on my favorite artists' record labels like Minus, Sci-tec, Intec Digital, Witty Tunes.
Are you impulsive with your work or do you have a sketch in mind before you start?
I think I can say I'm a little bit of both; many times I go into the studio with an idea or something I know I want to do, I go in inspired. Many times I go in the studio just to fiddle and mess around with new sounds or drum patterns…and usually hear something I feel and then go with the flow from there.
How important is it for you to experiment and take on the risk of failure?
I believe that you have to fail to succeed, even if you succeed first without failure, it will fail because all good things come to a stop. So you have to start all over again and keep climbing and never give up.
What do you remember about your first DJ gig?
My first DJ gig was in 2007 at an old warehouse in Oakland, CA at an underground rave. You might have been to a party like this back then, you know those that you have to go to a map point to get tickets then you get directions to the party or you take a shuttle to it. Super underground. The venue was huge, a two room party, main room held about 1000 people, second room about 300. Well I played the side room. I played vinyl at the time so I spun on two technics 1200s and a Pioneer DJM 300 mixer. I used to play trance/tech trance back then. Some artists I played that night was Marco V, Armin Van Burren, Randy Katana, Rank-1, and I cant remember the rest, ha-ha.
What advice would you offer someone thinking about entering the Discovery Project competition?
My advice for anyone entering the Discovery Project is to enter something original, something fresh that will catch the listener's attention, give it your own twist, and make sure you put all your love and passion into it—it will show in the end. Never give up.
Winning Track:
Winning Mix:
---
Share
---
You might also like