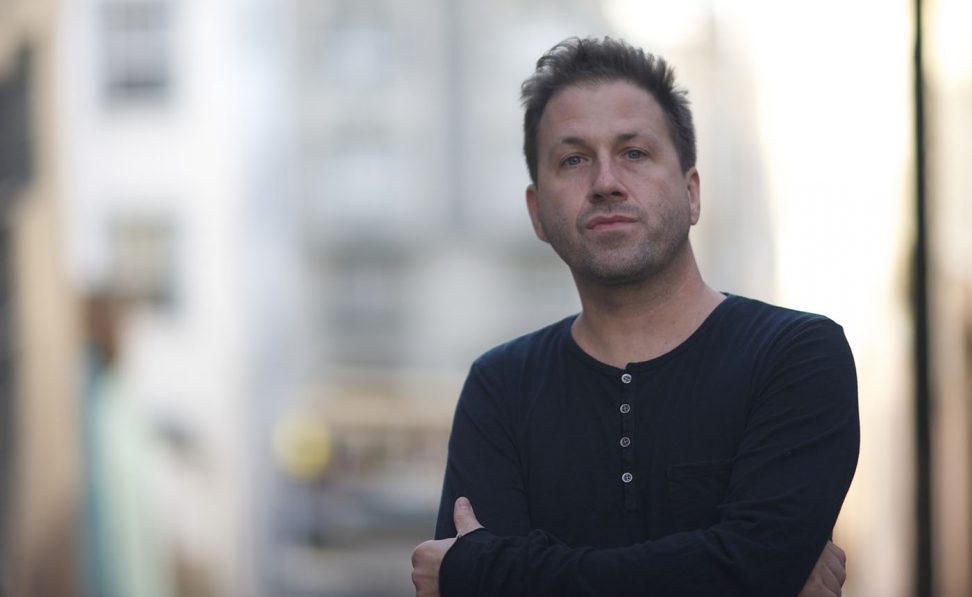 Christopher Milo a.k.a. DJ Three is highly regarded for his comprehensive knowledge of the full gamut of house and techno sub-genres, and his meticulous mixing of tracks of any vintage. Currently residing in New York City, Three has been tirelessly holding the flag for underground electronic music in the US since his rise out of the sunny state of Florida in the early 90s. In that time, he's emerged as one of the brightest DJ talents in the US and continues to be a true inspiration for many of us. Three's tour dates show both diversity in audience and a genre-bending passion for good music; he's held residencies at NYC's Twilo, Cielo (Robots), Love and Blk Market Membership, as well as Florida's legendary Simon's while playing lauded guest spots at San Francisco's Wicked party, Fabric (UK), Panorama Bar (Berlin), Blk Market Membership (NYC) and forward thinking events like Japan's Labyrinth Festival and Australia's Rainbow Serpent.
Three's label Hallucination Limited was started in 2003 by Three as an off-shoot of the seminal US 90s label Hallucination Recordings which was founded by dance music legends Rabbit In The Moon. Hallucination Recordings was responsible for some of the freshest techno (licensing the Hazed "Bells" EP to Richie Hawtin's Plus 8 label in 1994), proper electro (Miami bass legends Dynamix 2 and Jackal & Hyde) and benchmark releases like Second Hand Satellites Multiple Mirrors EP (produced by Three and Sean Q6). Armed with a sound that borrows equally from vintage acid-house, techno and underground electronica Hallucination Limited is held in the highest regard getting attention from a wider audience than most reach. An ethos of Hallucination has always been to release music that years later is still relevant and feels timeless. A perfect example of this is Cassy's Circo Loco mix CD for the July 2011 issue of Mixmag, which contains no less than five tracks from the label catalog. Three's eclectic taste as a DJ and producer shine through just as brightly in his choices for the label.
Following the path of his appeal as a DJ, his rare forays into producing have become staples for DJs of all styles. Three's remix of Mish Mash feat. Lois "Speechless" (Lost in Translation mix) for heavyweight UK label Crosstown Rebels received praise across the board including Pick of the Month in the 15 year anniversary issue of DJ Mag while other productions such as the underground staple that is Second-Hand Satellites and remixes as Three A.M. (with David Christophere of Rabbit In The Moon) like U.N.K.L.E. feat. Ian Brown 'Reign' continue to be played on dance floors around the world from DJs as diverse as Harvey, Ricardo Villalobos and Lee Burridge.
Coming from the school of American DJs like Josh Wink and Doc Martin, Three has a wide ranging musical palate akin to Andrew Weatherall or Laurent Garnier, and was recently featured as part of DJ Times Magazine's DJX20 Anniversary profile series as one of twenty DJs who embody the spirit of the American underground along such contemporaries as Josh Wink and Claude Von Stroke.
Aside from his natural ability on the decks, Three sets himself apart from the rest of the pack by presenting eclectic sounds with an open-minded attitude towards everything he does. From DJ sets to musical output, Three is a DJ's DJ who has always leaned toward the cutting edge without losing touch with the roots of house and techno.
Three has launched his new label, Hallucienda, and is looking forward to releasing more music and continuing to DJ with a heavy schedule for 2015. Part of that schedule will be in New York, since, as of Spring 2015, Three has become a resident of respected venue Output, Brooklyn.
---
Share
---
You might also like