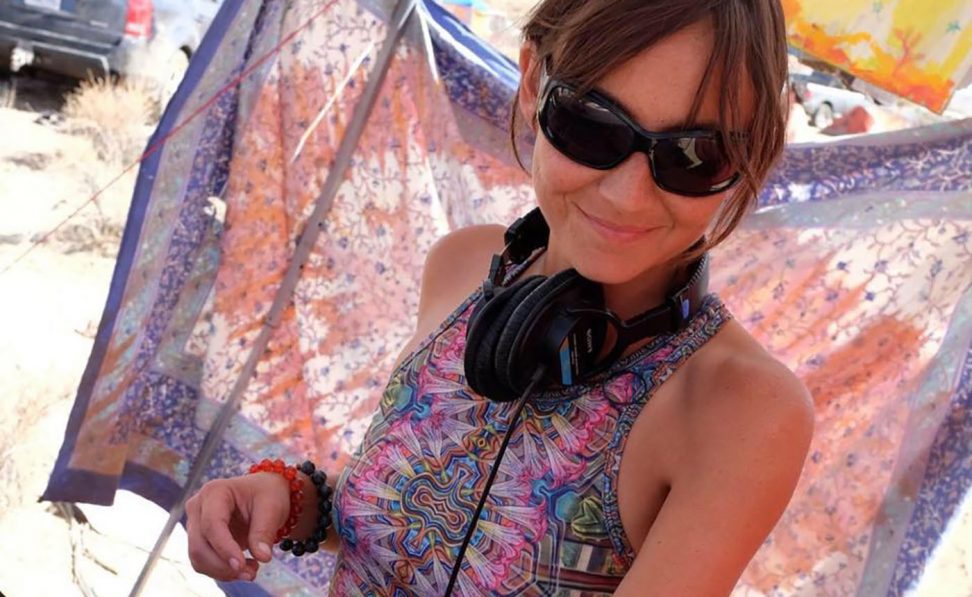 dela Moontribe's music spans a range that includes drum and bass, dubstep, midtempo glitch, and downtempo. Dub, tribal, world, funk, hip hop, and techy elements infuse her music, joining deep baselines and thundering bottom ends. dela's sets are a lyrical and psychedelic experience that reflect her resolute positivity and energy for life.
dela has been DJing since 1999 and has released tracks on Desert Trax, Ball of Waxx, Shivlink Records, and Soulfood Music. In November 2015 dela Moontribe and Brian Saitzyk (Eastern Sun) released their first EP as Trikaya on Soul Resonance.
dela is also a resident and organizer of Southern California's legendary Moontribe Collective. Since 1993, Moontribe's full moon desert gatherings have been at the core of Southern California's underground electronic music scene.
Over the years, she's had the good fortune of playing at events such as Lightning in a Bottle, the Shambhala Music Festival in Canada, The Great Convergence in Egypt, Rainbow Serpent in Australia, Tribal Gathering in Panama, and with other Southern California crews like Green Sector, Terrakroma, Serenity Gathering, and Subtract Music.
---
Share
---
You might also like