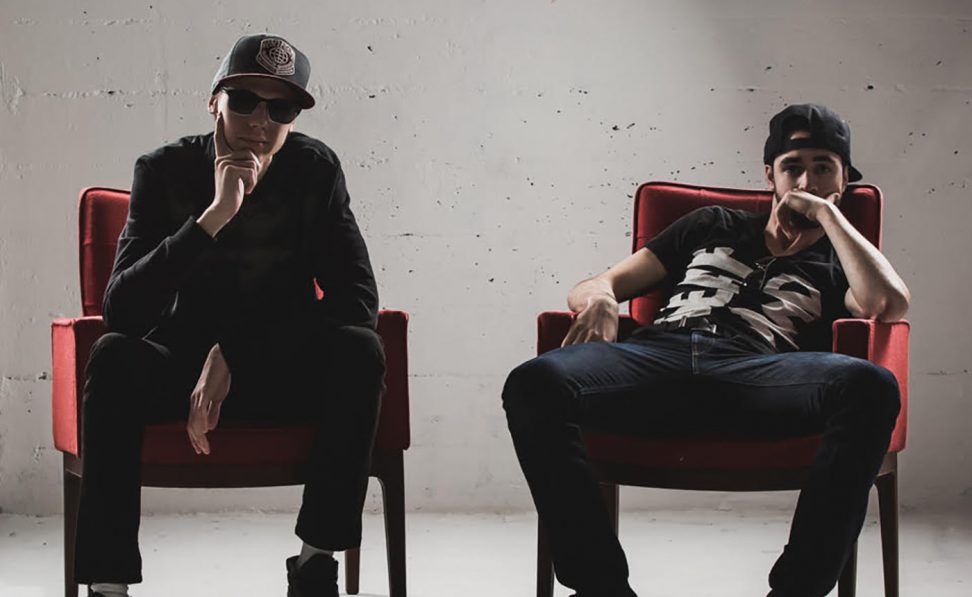 Hometown: Portland, OR/Khabarovsk, Russia
Currently living: Portland, OR
Origin of name:
MyMind + HalfDeaf = DeafMind
Weapon of choice:
Can opener
Source of power:
A vial of Kanye's tears
What advice would you offer someone thinking about entering the Discovery Project competition?
Don't overthink it. Just do the best that you can. Don't be afraid to take risks with the music you submit, and have faith in yourself and your taste. Don't be a buster.
Blurb yourself:
First of all, we live in the same house, which is basically a beat factory that we set up in the spring of 2013. Our daily routine consists of making beats, fighting about stupid stuff, DJing crazy parties in Portland, making more beats, listening to Jay Dilla, eating crepes in our kitchen with friends, driving around Portland listening to Top 40 radio, checking our mixdowns, arguing about more silly stuff, DJing more parties, and making even more beats… You get the idea.
What's the strangest part of your job? What makes you shake your head in wonderment about being a DJ and producer?
The strangest, and best, part of our job has to be making music in our studio, working our asses off to make it sound great, then playing it out in front of a horde of people, and watching them go nuts to sounds they have never heard before. It's an indescribable feeling.
What is your ultimate career dream (e.g., get on Oprah)?
Our ultimate career dream is to get an email from the Intergalactic Famous People's Association—which includes the likes of Madonna, Cher, Mickey Mouse, Neil Armstrong and your dad—saying that we finally made it, and that 50 Cent wants to come to our upcoming birthday parties to perform a rendition of "In da Club" with deadmau5 and Kim Kardashian. Also, a spot on Oprah would be dope.
What's the most important piece of gear in your studio?
The computer, duh.
What should everyone just shut the fuck up about?
Genres, and in particular, EDM. It's all just music. Shut the fuck up and dance.
What are your weaknesses?
We have no weaknesses.
Do you have a secret passion?
Them Apple Bottom jeans,
Boots with the fur,
The whole club was lookin at her,
She hit the floor,
Next thing you know,
Shawty got low low low low low low low low.
---
Share
---
You might also like