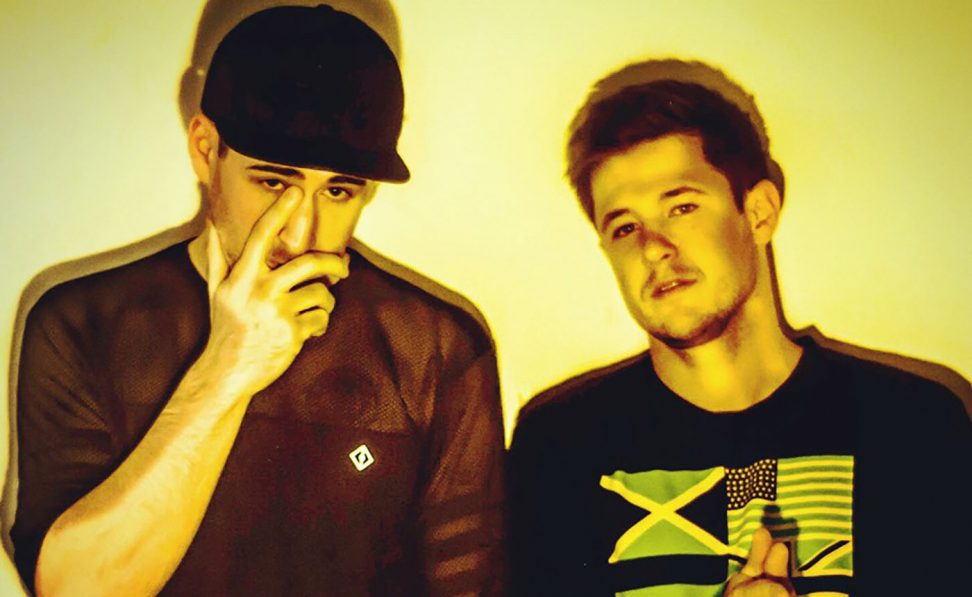 Drum & Bass duo DC Breaks have made their way onto the widest range of playlists. Their hardcore club cuts have been rewound by the likes of DJ Friction and Andy C. On the other hand, the songwriting ability displayed on the single 'Faithless', featuring Bianca, has plastered them all over the radio. That's just the tip of a very large iceberg. DC Breaks have earned their stripes in the underground but, with an album due in the Autumn and a packed festival season ahead, they're about to explode onto the international stage in a spectacular fashion.
Since signing to Andy C's Ram Records they've carved a reputation for delivering world class remixes for some of the biggest names in pop. Their work on singles by Paloma Faith, Lady Gaga, Lana del Rey, Tinie Tempah and others, and production for Example (a cut on the 'Playing in the Shadows' album) woke the pair up to the possibilities offered by vocalists. It was the start of the journey that led to the forthcoming album, packed with crossover cuts such as the piano-led 'Breathe' featuring Dave Gibson, with its contagious, urgent chorus. Or the soulful explosion of 'No One Like You' sung with passion by Niara Scarlett. Or the epic blast of 'Salvation' wherein DC Breaks take heavy duty bass sounds and tie them to uplifting, irresistible vocal hooks.
Once they graduated to Ram itself, with monster cuts such as 'Shaman' and last year's battering 'Lock-In', they hit the drum & bass A-league. Before long it wasn't just the drum & bass scene paying attention. DC Breaks tunes made it onto BBC Radio via Zane Lowe, Mistajam and Annie Mac.
"Chase and Status opened the door to drum & bass being accepted in the mainstream," says Dan, "and through that door went DJ Fresh, Wilkinson, and now us."
It certainly looks that way with appearances at multiple 2015 festivals, including UKF, NASS, SW4 and Glastonbury.
"I love the wildness of festivals," says Dan, "Like we played on Arcadia's outdoor stage last New Year's Eve, in this big tower with fire blasting out of it. I was literally three or four feet directly underneath the flame-thrower in a really small box. If something goes wrong we were literally toast!"
If DC Breaks can avoid being fried by flame-throwers, the summer will be theirs. By the end of 2015, with their debut album blowing up everywhere, the year might well be too.
---
Share
---
You might also like