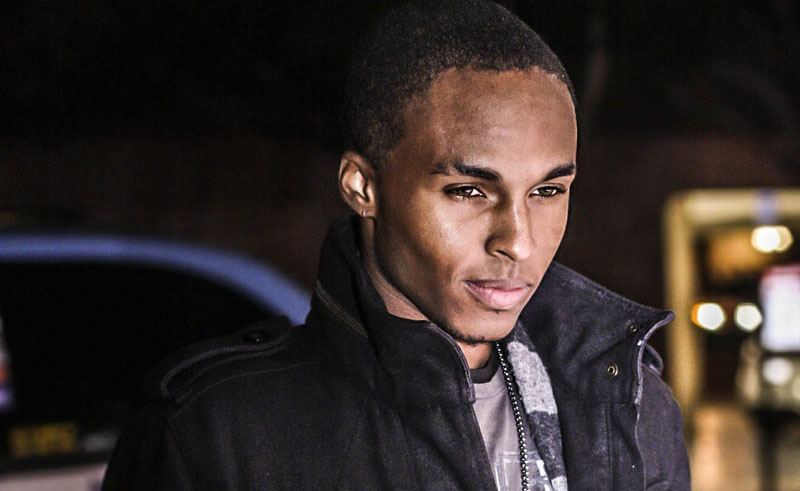 Since emerging onto Alter Ego Records and Enhanced Recordings with his debut EP's and single releases back in 2014-15, San Jose, California-based Daun Giventi continues to make non-stop impressions in trance & progressive music. Along with his recent and formidable remix on the highly exclusive Anjunabeats label, Daun is no stranger to breaking into the scene at full force and becoming a familiar name on the Beatport Top charts.
With every release in the Trance Top 100 so far, his latest and personal 'Perpetual Motion/Sutra EP' reached #2 in the Beatport Top 10 Trance Releases chart and was featured on Above & Beyond's Group Therapy for four weeks in a row. Along with the seemingly continuous support from Above & Beyond, his ear for crafting uniquely powerful tracks has also gained the attention, and often frequent radio support, from international legends Armin van Buuren, Tritonal, Myon & Shane 54, Jason Ross, Cosmic Gate and many more.
With so many plans and big releases on the horizon, Daun Giventi shows absolutely no plans of slowing down. Staying in line with his mission to bring uplifting, atmospheric, and emotion-evoking energy to dance floors around the world.
Interview
---
Home Town: San Jose, CA
Currently Living: Mountain View, CA
Origin Of Name: I wish that I could say that there is a super cool meaning behind my name. I think it started back in middle school with the clothing company "Matix." The word just really stuck with me for some reason. Eventually in like 7th grade I went by "DJ Matix." After I started producing, I didn't really want to call myself a DJ anymore. So I threw "Pro" in front of "Matix" to stand for pro-ducer and to head in a more pro-fessional direction. Then I just took out the "I" in "Matix" just for some extra flavor and for the sake of being nifty.
Weapon of Choice: Ableton 9
Source of Power: Beat Service, Shogun, Ronski Speed, Rafael Frost, Armin Van Buuren, Audien, deadmau5 and Above & Beyond.
What's the biggest misconception about being a DJ?
That it's not a competition of who can play the most/best bangers. It's supposed to be creatively telling a story with your selection of music and setting the mood. If I wanted to hear the Beatport Top 10 I would rather just tune in to a radio show.
What is your ultimate career dream?
Before I die, it would probably be to play alongside the trance artists who have changed my life and have grown up listening to.
How, if at all, does listening to music figure into your creative process?
This is actually a huge part of my creative process. My mind always just creates harmonizing melodies when I listen to other tracks. Whenever I'm listening to a mix or something I usually get inspired by a melody or a bassline in a certain track that just makes me think, "This is fucking beautiful, this is definitely my style." Then when I get back home, I would download the song, play it on repeat, and just write out the parts that I come up with naturally. I have to say, the last track I heard that made me stop everything that I was doing and run straight to my computer was "Zodiac" by Arston.
How important is it for you to experiment and take on the risk of failure?
It's pretty damn important. I'm scared to do it sometimes, but it's one of those things you just have to get over and just dive in. It's the only way to be an influence and stay relevant in a music scene of trendy music. If it's good, people will love and respect you for your style. They'll be able to identify you by your sound and that's what we should all strive for. You don't want to be remembered as that one guy who sounds like "insert generic artist here."
What should everyone just shut the fuck up about?
Everyone should really just shut the fuck up about Molly…and finding her. You don't look cool and nobody cares.
What gets you excited when you think about the future of electronic music and club culture?
Hearing all the new styles and subgenres that are being made. 2012-2013 has been great so far in electronic music development. People are getting more creative and thinking outside the box to revolutionize sounds.
When you look at electronic music and the surrounding culture, what worries you about the future?
Unfortunately there is a lot that worries me about the future of electronic dance music culture. I'm really worried about the shift of focus away from the music and its message to the spotlight being put on drugs. It doesn't really sound like a big deal. But I mean c'mon you see it all the time. People reppin' their "hey-look-at-me-I-want-attention-and-I'm-rolling t-shirts" and their "Have You Seen Molly" bro-tanks all over the place. It's really disappointing. I can't ever go to an electronic event or even a club these days without being pestered for pills. I'm there for the music, not to just get fucked up. It kind of breaks my heart. The focus should be on the music and its euphoric power. To tell stories, to bring usall together—regardless of background, race, nationality, or sexual orientation. It's the universal language that we can all understand without even needing a single word in the track. It's about acceptance, good people, good vibes and good music. And in my opinion, if you have to do a significant amount of substances to get lost in the music experience, then maybe you should try something other than attending EDM events. I know some kids who will easily spend $500+ on tickets and end up not even remembering the whole festival. Like honestly, what is the point of that? You could have done that same thing at home with your friends for like $20. It just ruins the experience for a lot of the true fans.
Is success physical or internal?
Success is definitely internal. It's a constant battle between doubt and determination. You have to keep telling yourself that you can make it even when you or everyone around you is maybe saying otherwise. You have to want it. Success is when you can make a living off of doing what you love.
Tell me about your most memorable night out.
I will never forget the day I met one of my trance producing idols Ronski Speed at a house party in Redwood City, CA. We just sat and talked about trance and music for hours and I got to show him some of my tracks and he actually liked them. A really life changing moment for me. That was all the approval and motivation I needed to keep working hard and never to give up. Literally one of the nicest and coolest guys I've ever met in the music industry. We're still pretty good friends.
What advice would you offer someone thinking about entering the Discovery Project competition?
The best advice I could give is don't be afraid to make music that stands out. Try not to get too caught up in the popular trendy EDM sounds and styles that are going around. Be yourself and work hard. Your passion will shine through your music and it's quality if you take the time to perfect it. Lastly, and most importantly, don't doubt yourself and think that your submission won't be good enough. Just take a deep breath and send it in. You never know what could happen until you try.
Links to track and Discovery Project mix:
Winning Track
[soundcloud]http://soundcloud.com/daungiventi/discovery-project[/soundcloud]
Winning Mix
---
Share
---
You might also like