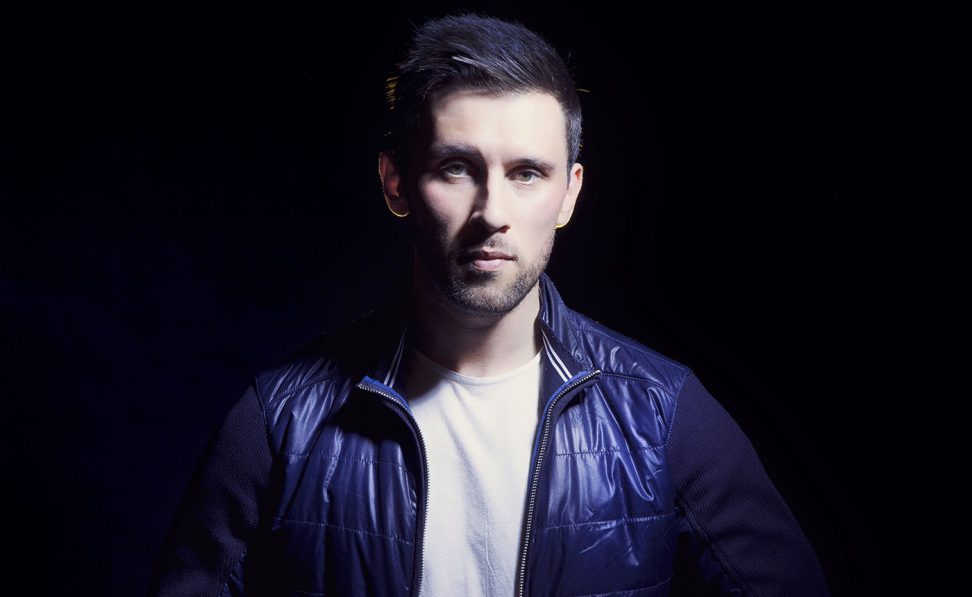 Over the last few years Danny Howard has ascended up the ranks to become one of the UK's most prominent dance music advocates. As well as a constant flow of gigs around the globe, the Blackpool-born selector pulls in 1.8million listeners every weekend with his 'Dance Anthems' show on Radio 1, together with a weekly appearance on America's SiriusXM and his own Nothing Else Matters online mix show. A DJ, producer, label owner and renowned tastemaker, Danny stands in a class of his own and represents the very best that the UK has to offer.
After winning Radio 1's talent search in 2011, Danny swiftly assembled a multi-faceted empire, which revolves around his resolute passion for house music.
On Radio 1, the world's largest broadcaster, Danny demonstrates his ability to curate playlists that merge everything from accessible grooves to the more 'underground' sounds. Playing an afternoon slot on national radio can be a difficult balancing act, but Danny's skill for crafting a cohesive, authentic selection on a weekly basis has won him a legion of fans. Danny utilises his position to support UK acts, while introducing fresh new music from all over the world to his huge listening audience. A youth spent listening to Pete Tong's legendary Radio 1 show (which Danny has covered for Pete several times) is one of the catalysts behind his astounding success.
On the road as a touring DJ, Danny has clocked up a succession of career-defining gigs, including appearances at Global Gathering, Gatecrasher, Ministry of Sound, Creamfields and tours in America taking on clubs like Pacha NYC, Marquee in Las Vegas and Spinnin' and Perfecto parties in Miami. Not to mention a weekly residency at Pacha in Ibiza and regular spots on the line-ups of Amnesia, Privilege and Sankeys. Danny prides himself on putting together high-energy sets that keep the dance floor pumped full of energy, often bopping away behind the decks himself as he revels in the atmosphere just as much as those who are dancing in front of him.
In the studio that energy is translated into the music he makes, which is just as scintillating as his DJ performances. Signed to global powerhouse Spinnin' Records, Danny has produced a slew of tracks that have all flown up the Beatport charts and been supported by some of the dance music world's most influential figures. With over 20 releases under his belt so far, Danny continues to spend as much time in the studio as he can, building an increasingly impressive catalogue of dance-floor fire!
The numbers speak for themselves; 45,000 Ministry of Sound Clubbers Guide albums sold, an iTunes #1 with his BBC Radio 1 Dance Anthems Compilation, of which 75,000 units were sold worldwide and a #1 iTunes Podcast. Such monumental figures place Danny alongside his Radio 1 colleagues Pete Tong and Annie Mac as one of the scene's most respected tastemakers.
And it doesn't end there, Danny has masterminded the conception of his own outlet, Nothing Else Matters, to further bolster his staunch support for UK music. Partnered with RCA Music, the label's first release came via hot new British act 99 Souls, whose rework of RnB classic 'The Girl Is Mine' broke into the UK Top 10. Nothing Else Matters also takes the form of a club night, with showcases taking place across Britain shining the spotlight on acts like Disciples, Tough Love and Eli & Fur before they broke through.
With a mind-boggling list of achievements already in the bag, you could forgive Danny Howard for resting on his laurels. On the contrary, he is working harder than ever to share his love of house music to an ever-growing audience. Fuelled by an unerring passion for the music combined with a grafter's mentality, Danny has his sights set firmly on the future and there's no doubt that the next few years will see his empire become even bigger and more influential…
---
Share
---
You might also like