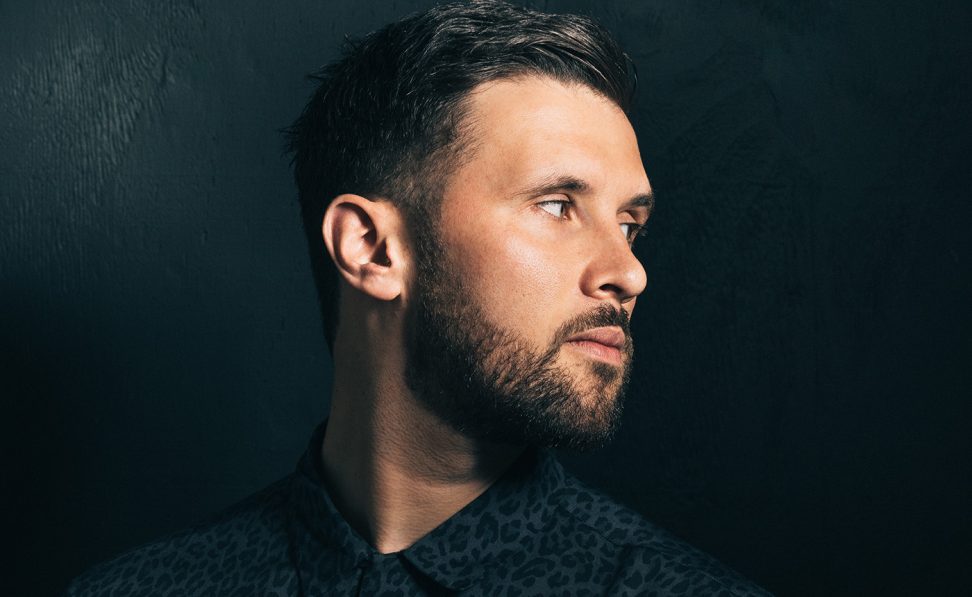 Origin: United Kingdom
Presenter, producer, tastemaker, influencer and all-­‐round champion of electronic music: welcome to the ever-­‐spinning world of Danny Howard.
Now, an established presenter on BBC Radio 1 (amassing more than a million listeners every Saturday afternoon), he's out to widen his dance music net, both online with his own music and in the physical sense, making waves in the ever-­‐ growing sea of electronic music and DJs. His broad knowledge of the scene is the reason he's well respected as one of the world's leading dance music broadcasters, gaining props from the likes of Calvin Harris and Eric Prydz to Dusky and Nic Fanciulli.
It's not easy making all these plates spin, but it's something he's determined to do. "I always wanted to be a tastemaker and influencer and help lead the way in shaping UK dance worldwide," says Danny.
Danny's ethos across the board is simple: whether it's on the radio, at a festival or via a record he's supporting, the same spirit and energy goes into everything. Some of the music you'll know, and some will be brand new to you: but that's precisely the point. Indeed, the music he supports is seeing him move into stronger line-­‐ups both at home and overseas. At EDC in Vegas, Danny played on the Paradise stage alongside Hot Creations hero Jamie Jones and Green Velvet. The prestige of playing there wasn't lost on him. "Playing with Green Velvet was an honour and he's a real inspiration alongside my all time hero Erick Morillo. The first time I ever went to Ibiza, I saw Carl Cox, Green Velvet and Erick: the two standout nights were Green Velvet warming up for Carl at Space and the night after was the Subliminal Sessions party at Pacha."
In November 2016 when Erick asked Danny to remix 'Break Down The Doors', the super-­‐young clubber inside him did a little victory dance. Better still, the track got heavily supported by Pete Tong. "He's someone who's always been a massive inspiration," says Danny. "I've listened to him since I was in high school so it's super surreal when I've covered his show in the past."
Danny also covered for Annie Mac on Radio 1's flagship Friday night 7pm dance music show whilst she was on maternity leave in 2017, championing up and coming talents such as Icarus, Riton, Franky Rizardo & Solardo whilst unveiling the best dance music across the board, worldwide.
Since starting his radio career at a time when dance music was dominating the commercial charts, Danny also had a hand in supporting the early careers of global superstars such as Martin Garrix, Duke Dumont and Rudimental. Always keeping his ear to the ground, Howard is hungry to help those who deserve to have the spotlight shone on them via his radio shows both in the UK and on Sirius XM in America; And in case you missed the memo, Danny is also the proud owner of the Nothing Else Matters imprint, where he aims to grow a solid roster of emerging talent over years to come. "We want a family of DJs and artists to release quality electronic music as well as play our events and SW4 festival this summer is the first of those. We're teaming up with Disciples and we have plans to do other arenas next year so we're pushing the brand through." Accessible but credible, says Danny, is the order of the day here.
So this just leaves one last point, the music Danny's making himself. He's super-­‐ proud of his release schedule for this summer, which includes an EP for Shadow Child's acclaimed Food Music as well as EP's for Toolroom and legendary Scottish label Glasgow Underground; the label that once nurtured Mylo.
And that's just the start of this journey. "At the beginning of the year, I would say more people knew me for DJing and radio but I want to change that and step up my production game."
Any last words at this point? "I want to represent the dance music world 360 degrees in terms of my radio shows, events and my own music. I'm determined and ready more than ever to continue doing my bit for the scene."
It's been five years since Danny first took to the airwaves on BBC Radio 1 and now he's looking ahead to the next five. Stay Tuned!
---
Share
---
You might also like