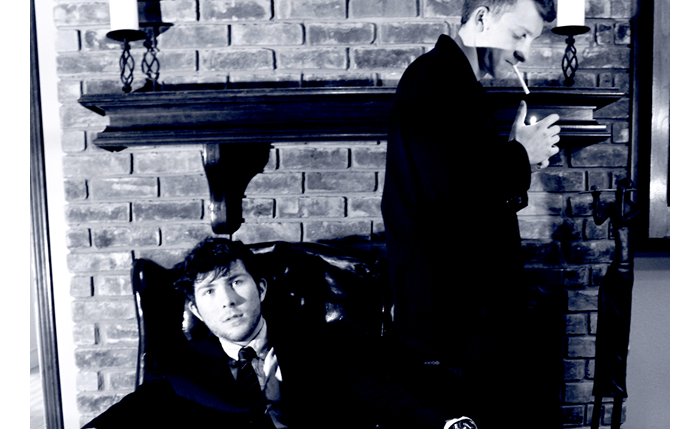 Dallas Mafia, hailing from the city of (yeah you guessed it), Dallas, Texas, consists of young mastermind producers: Trinity Campbell and Harry Myers. Reaching to every realm of today's vast EDM genres and taking cues from such acts as Afrojack/Porter Robinson/Diplo, this duo finds a way to emerge as a fast up-and-comer from the southern EDM scene. In fall of 2012 the two think tanks donned the title Dallas Mafia; within months, a blazingly original remix of Fedde Le Grand and Nicky Romero's Sparks was voted into the lineup of Lights All Night. In the following year they devoted the majority of their time to banging out new music in the studio, and bolstering a bevy of tracks, samples, and mixes which have been well received by a multitude of fans. In the ever-changing EDM industry, Dallas Mafia remains adamant about taking a non-discriminate-genre approach to their creations. The support surrounding them continues to grow as a direct result of their workhorse mentality in the studio. Dallas Mafia hopes to utilize their unique taste to manifest genre-bending music that appeals to a larger audience.
//
To other producers entering the coming Discovery Projects, our advice is to keep constant eye on the competitions and when they open, submit your entries as early as possible. We both were turned on to electronic dance music and the idea of creating it ourselves when we attended our first festivals (Meltdown Dallas 2010 and Nocturnal Texas 2011). About a year prior to meeting each other, we were each learning the ropes of production. When we met, our individual strengths became clear, as well as how they each complimented the others'. Harry's musical background makes him more apt to the musical theory and arrangement side of production and Trinity's broader knowledge of sound design encompasses the vast technical realm. Our first major accomplishment was landing a time slot at Lights All Night 2012, Dallas' premier dance festival. A year later, we were invited back.
Hometown: Dallas, Texas
Currently Living: Trinity – Dallas, Texas / Harry – Steamboat Springs, Colorado
Origin Of Name: We decided on the name Dallas Mafia with the idea that Dallas had not yet produced a notable name in dance music. We want to rep our scene everywhere we play by making our city's name synonymous with the music we put out.
Weapon of Choice: Are we still talking music here..?
Source of Power: Porter, Afrojack and Skrillex, just to name a few.
How does what you do for a living affect you on a day-today basis? How, if at all, does it affect your friends and family?
Everyone knows what we do because we try to make our music the main focus of our lives. We're always cooking up something new and like to keep our friends and family in the loop with our progress.
Are you impulsive with your work or do you have a sketch in mind before you start? How, if at all, does listening to music figure into your creative process?
Impulsiveness plays a part in every artist's craft. Nearly all of our songs have stemmed from hearing a song and immediately feeling inspired to create something with the same energy. After one of us is on to it, the other is soon to introduce a new perspective, often sending our productions into surprising directions.
What's the most important piece of gear in your studio and why?
The most important piece of gear in our studio is first and foremost our minds. The ability to have a concept in our heads and be able to lay it all out in a matter of hours or sometimes minutes is one of the best parts of what we do. Our MIDI keyboard and occasionally the xylophone come in handy as well.
What's the hardest professional lesson you've learned thus far? How did it make your life easier—or more difficult?
The hardest professional lesson we've learned is that no matter how talented everyone says you are, club and event promoters only care about how much money you can make them. After having this realization, it was a lot easier to see the importance of perfecting our music, and overlook the lack of shows we were playing.
How important is it for you to experiment and take on the risk of failure?
We know firsthand that you have to lose to know what winning feels like. Whether it be remix contests or those seemingly rigged voting competitions, experimentation leads to success.
---
Share
---
You might also like