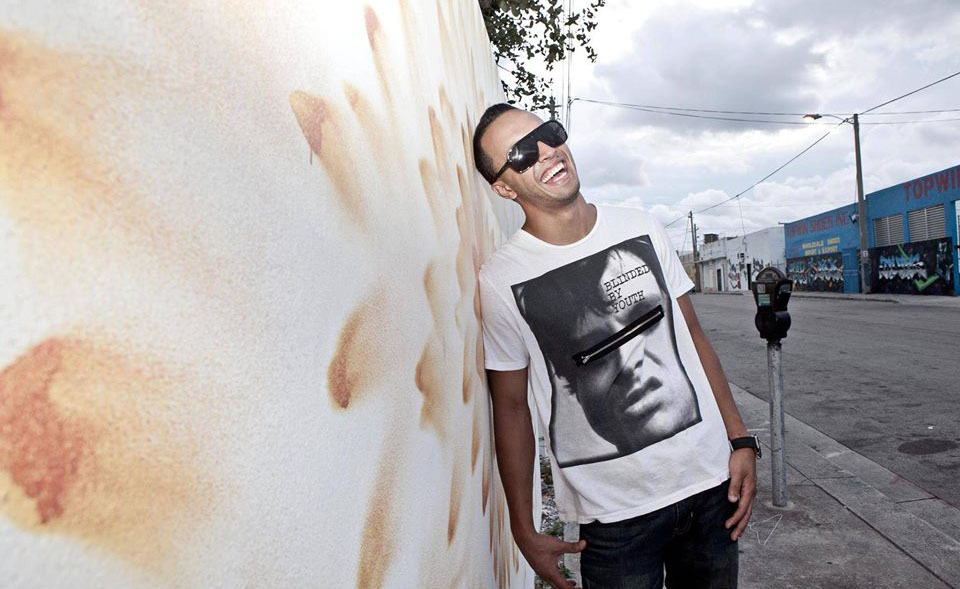 I discovered music at such a young age. I owe most of it to my sister; she always had the newest cassettes and records. She introduced me to Hip-Hop when I was 7. From Biggie to Goodie Mob, I listened to it all. A few years later she handed me a CD titled "Awake" by George Acosta. I instantly fell in love with dance music from there on. I was 11 and amazed by the sound. It was so melodic, had very little words and had so much energy. The DRUMS were so good!! To me music is a language that you can instantly relate to; it's universal. It was all an amazing progression from there. I started DJing at 17 and things started to pick up steam. I played as direct support for Avicii, Skrillex, Aoki, and Tiesto all during college in Tallahassee. From there I picked up Ableton and started making edits & mashups. Eventually moved on to start writing my own music. This is so important to set yourself apart from everyone else.
Interview
---
Home Town: Chicago, IL
Currently Living: Miami, FL
Origin Of Name: Ever since elementary school I was called by my last name, so it stuck perfectly.
Weapon of Choice: Two turntables (yes, vinyl.) & a mixer
Source of Power: Vibrations (positive ones), people who have experienced struggle, those who put others first. Jimi Hendrix, Tupac, and Nirvana. Hardwell, Fedde Le Grand, Craze, A-Trak, Diplo.
What advice would you offer someone thinking about entering the Discovery Project competition?
Originality is always key. Try and stand out instead of fitting in when producing. Definitely provide the highest quality sound you can. Make sure your mix and master on the track you submit is tight, clean and ready to be played on big systems. Make sure your mix tells a story from beginning to end and has a good flow. Display your skills as a DJ also; too many people rely solely on producing, which is very important but that's only half of the show! Lastly always stay true to your sound and style.
What do your parents think of what you are doing?
It's amazing how supportive they have been since day one. I decided to leave FSU and pursue something I love so much. They saw how passionate I was about it, and we're happy that I could pay my bills. Sometimes they'll even come to one of my shows. It's an amazing feeling to have their support!!
What is your ultimate career dream?
I would love to make music that the entire world could relate to. Not mainstream but something that people can put on and really feel the emotion I put in to writing the music. I want to set up a tour where proceeds go to those who really need it, and eventually I would like to start my own record label.
What's the most important piece of gear in your studio and why?
I love my apogee duet. It is an amazing soundcard. It gives you such a crisp sound. It's very portable so I always take it on the road for long trips. Also love my Technics 1200 turntables. Whenever I need to take a break and refresh my ear, I'll drop the needle down and listen to classical music or jazz. I've recorded many Good Vibrations Mixes on and written a lot of music on this soundcard.
What should everyone just shut the fuck up about?
Everything. Just appreciate the music, whatever genre you enjoy. Dance music has hit the mainstream and it's not going anywhere anytime soon. DJs and fans need to stop hating on the fact that this is happening. We're creating a whole new culture. This is the music of our generation and it has so many options (genres) to choose from. No need to hate or spread negativity.
What gets you excited when you think about the future of electronic music and club culture?
Dance music is here to stay for a long time. It has finally hit the mainstream and is accepted by massive audiences around the world. This is beautiful. It means this culture we are creating is here to stay. This is the music of our generation. Festivals are back. I can't wait to hear what next sound or genre is created. The future for music is very bright in my opinion.
Tell me about your most memorable night out as an artist or as a fan.
A few weeks ago I played with Benny Benassi in Orlando at UCF Arena. He has been someone I've idolized as a dance act since I was young. I had no idea how big the stage was until I got there. It was massive, something you would see on the VMAs. Being direct support for one of my idols all of a sudden became a bit more nerve-wracking. I remember shaking as I walked towards the stage. The minute I hit play everything went away. I rocked this crowd better than anyone I have ever played for. At one point through my set, I looked up and every seat in the arena was filled. Cameras were flashing. It was the ultimate high for me. I felt like I was sending people on a journey through music and they were reacting with so much energy. I found out there was over 10,000 people in attendance. I was able to talk with Benny after… it was dope.
Winning mix:
Crespo – EDC Orlando Discovery Project 2013 by Danny Crespo on Mixcloud
Winning track:
MOJO – Landis and Crespo (Original Mix) – [Cr2 Records] by Crespo.
---
Share
---
You might also like