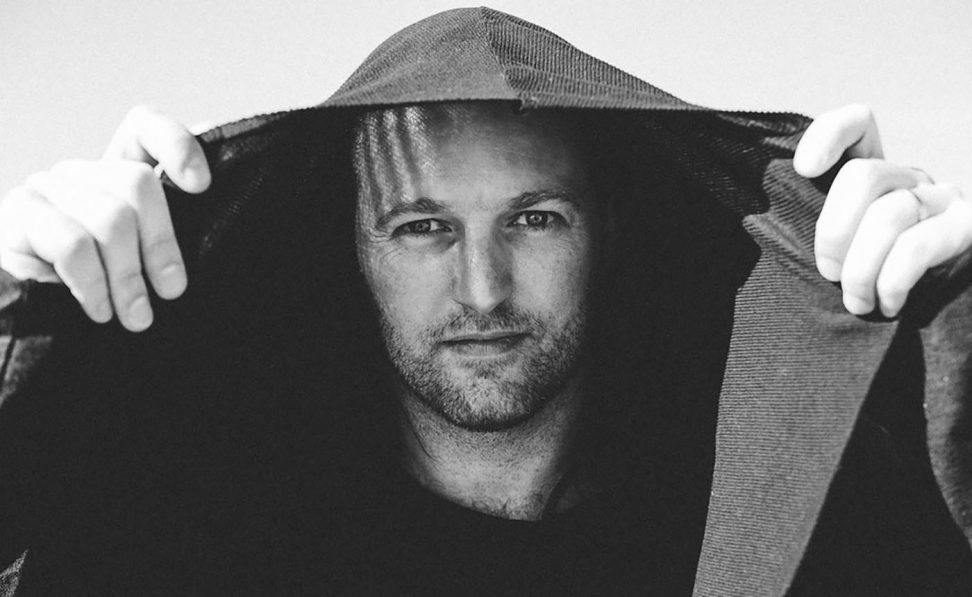 With limitless energy, his trademark mane of long hair, and a passion for all things underground, Craig Williams has quickly built himself reputation as a musical tour de force both behind the decks and in the studio.
Hailing originally from Australia, Craig grew up playing bass and began DJing and producing 11 years ago. Taking a wild detour from music, Craig spent several years working as a Black Hawk helicopter crewman in the Australian Army, which saw him deployed to Pakistan and East Timor. After his Army tenure came to a close, Craig held a residency at the popular Full Moon events in Queensland. With the desire to continue honing his music craft strong, he moved to Los Angeles, where he enrolled in the SAE Institute and earned a degree in audio engineering.
In recent years Craig has continued to shift the gaze of the industry in his direction. His deft ability to produce both gritty banging electro and underground techno has opened many doors for him, with releases and remixes for notable labels such as Dim Mak, Motorik, Relief, Perfect Driver, and many more. 2013 saw Craig release an EP with Bromance starlet Louisahhh!!!, as well as "Paradise," a Beatport-charting collaboration with Chicago luminary Green Velvet which appeared on the legend's recent full length album Unshakeable. Craig has also made an immediate impact with his skilled DJ sets, delivering memorable performances at Chicago's legendary Lollapalooza, EDC in Las Vegas, and main stage slots at renowned club nights such Control Fridays at Avalon in Hollywood and Porn & Chicken at Evil Olive in Chicago. With forthcoming releases lined up on Sweat It Out and Discobelle, as well as collaborations in the pipeline with Gunrose, Sharooz, and Jencen Interceptor, 2016 is quickly shaping up to be a breakout year for Craig Williams.
//
Hometown: Melbourne/Sydney, Australia
Currently living: Los Angeles, CA
Origin of name:
It's my real name.
Weapon of choice:
Outboard synths and drums machines.
Source of power:
The people I surround myself with.
What advice would you offer someone thinking about entering the Discovery Project competition?
Just throw your hat into the ring; you never know what could happen.
Do you have any memorable moments from past EDCs or any other Insomniac party?
At EDC [Las Vegas] 2013, I ran into Green Velvet after he played, and I asked him how I could release some material on Relief Records. We exchanged details, and two months later he called me at 6am, asking to do a collaboration for his LP. You never know what could happen and who you can run into at the festival.
Are you impulsive with your work (in the studio and/or DJing), or do you have a sketch in mind before you start?
Most of the time, I'll have a rough idea and elements in my head for the style of track I want to make. Apart from that, I'll just go in on a track and jam away. I work mostly with hardware, so I just look at the drum machine and synths as different colors of sound that I'm trying to paint a picture with.
How important is it for you to experiment and take on the risk of failure?
Very. If you sit in your comfort zone your whole life, you aren't going to grow as a person. Later on, you will find that you're full of regret for not trying something new.
What's the most important piece of gear in your studio?
I think this changes on the regular. My go-to synth would be my Arp2600 clone, and my go-to drum machine would be the Elektron Machine Drum. One weapon I would love to add is a pair of Audeze headphones. After having used these in the past, I can't speak more highly of a piece of studio equipment.
What should everyone just shut the fuck up about?
The hate. People going out of their way to hate on other people just blows my mind. There is nothing wrong with having opinions and staying true to who you are, but going out of your way to hate on others that have no effect on your life is just a waste of time and energy that you could invest into yourself and the people around you.
What gets you excited when you think about the future of electronic music and club culture?
I love seeing how dance music is growing, especially here in America. When I moved to America five years ago, dance music was still very underground to the mainstream media. Now, for better or worse, it's everywhere. I like to think that people that get into dance music because they heard David Guetta or Calvin Harris on the radio will end up digging a little deeper and finding the wealth and depth that the dance music world has to offer.
Is success physical or internal? What does it mean to you?
I believe that success, at the end of the day, has to be a measured internally. No matter what you do, if you try and measure what you are doing by the amount of money that you are earning or the fans you have or the recognition that you receive, you will ultimately be unhappy.
Do you have a secret passion?
I definitely have a passion for fitness. In past year, this extended to distance running. My running partner for some time was Louisahhh!!! We even competed in an ultra-marathon together. Whether it's running or some other exercise that you do for one–two hours with no phone or outside distraction, it can be phenomenal help when it's time to work. It's almost like meditation.
Craig Williams – EDC Las Vegas 2015 Competition Entry by Craigwilliamsmusic on Mixcloud
---
Share
---
You might also like