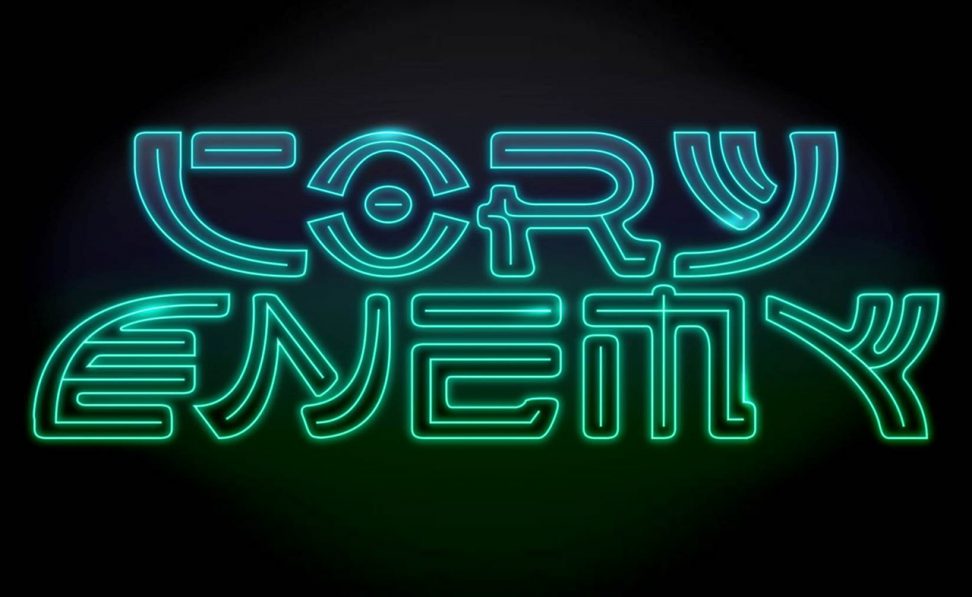 Cory Enemy grew up in Ridgecrest, a small desert town near Death Valley, CA. He started producing music at age 15, and moved to Los Angeles when he was 19 with a multi-faceted plan to infiltrate the music industry. In addition to solo releases, remixes, and artist features, he is part of a music production team with Dallas Austin, and is known within EDM as a mentor to current headliner Dillon Francis.
While staking his claim as an artist and performing DJ, Cory Enemy has also had great success as a songwriter, producer, and collaborator. Over his career he has worked with award-winning, multi-platinum artists including: Lady Gaga, will.i.am, Chris Brown, TLC, Katy Perry, David Guetta, Ellie Goulding and others. He has been a major contributor on three Grammy-nominated albums, and received a Juno Award for his work on Carly Rae Jepsen's album of the year, Kiss.
In 2013, Cory Enemy has performed regularly as a DJ, and collaborated as a writer, producer, and featured artist on releases by Brillz, Brooke Candy, and Adam F. He recently released official remixes for A-Trak and Bro Safari, and his collaboration with Brian Liesegang of Nine Inch Nails and an 80-piece orchestra produced and composed the end credits for the motion picture "Percy Jackson: Sea of Monsters." He is currently working on upcoming releases for Dillon Francis, Adam F, Destructo, Loudpvck, Brillz, Oliver, Milo and Otis , Blood Diamonds, and others.
---
Share
---
You might also like