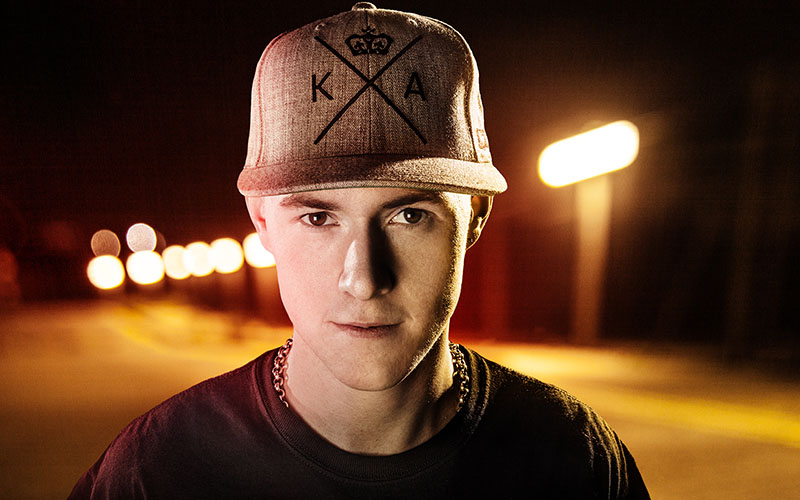 Cookie Monsta aka Tony Cook is a producer and DJ from Nottingham, UK who represents the loud and grimy side of dubstep. "If you crave the downright nasty dubstep then Cookie Monsta's your guy. Packing a recipe of face-slapping snares, ground shaking bass and eye gougingly dirty synths … his sound resembles that of a demonic bass-saw that easily lacerates the ear drums of all it encounters. www.headzwillrollnyc.com
As a child Tony spent hours on his brother's Playstation creating sounds on Music 2000, this inspired him to study music technology for real at college. Always attracted to the dirtier sides of music, whatever the genre, he was caught off guard by Rusko's upbeat style on hearing 'FabricLive 37' and became instantly hooked. He began to make dubstep-style tunes, random beats with a grime sound.
After rocking the place out with his first ever performance at a college end of year gig, the buzz he got was so amazing that he began to concentrate seriously on his music – and Cookie Monsta was born. His barbaric basslines and grimy style quickly started to generate interest, and soon he had hooked up with Flux Pavilion. Intrigued by Tony's ability to create unique and mystifying noises, Flux invited him to join Circus Records, and Cookie Monsta officially entered the world of dubstep with his first release, 'Ginger Pubes / Blurgh!'.
Since then Cookie has gone from strength to strength, pushed the boundaries of Dubstep and moved on into many other tempos of EDM. He has toured all over the world and is constantly in demand, his DJing is energetic and his tunes are all bangers.
All Cookie Monsta wants is to have a good time and he wants you to enjoy yourself too, so with world domination on his to-do list, watch for a visit to a town near you soon, join in, have a laugh and brock out.
---
Share
---
You might also like