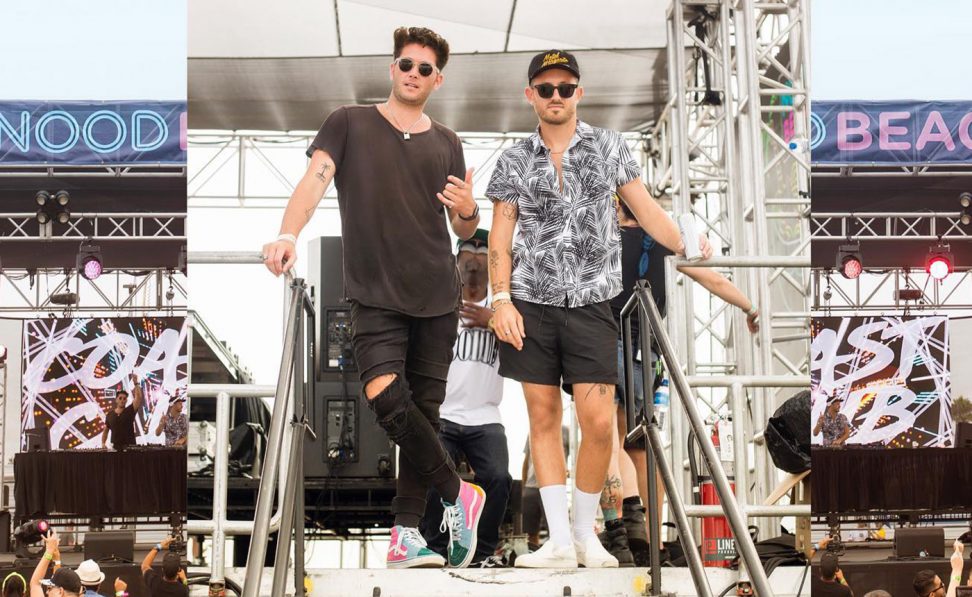 Origin: United States
Surfers by day, DJ's by night – The entrance of the unique and intriguing DJ group Coast Club to the music scene in 2017 started with their love for the ocean and all things surf/travel related along with the music scene that accompany it. Trevor Shawn & Ace Future have been friends for a considerable amount of time, and while there might be some contrasting differences, their ability to compliment each other's personality along with their shared passions make for a perfect fit as a duo. A relationship that accomplishes a balance of the adventures & workloads of the entertainment industry. Trevor lives his life one vacation at a time and while his luggage is always ready to go, his energy in the DJ booth is electrifying. Ace likes to live a little more behind the scenes, master producing and brand curating for various Coast Club projects as well as diving into many extreme hobbies. While he may not always be on the road for shows, don't be surprised if he shows up to join in the booth on the decks and let Trevor handle the crowd control!
The duo has held residencies coast to coast from Miami to San Diego and Vegas to New York. Their energy has taken them on tours spanning Asia for shows in cinema-like settings and the beach inspired duo are well on their way to explore more countries at every chance possible. Trevor is ready, passport in hand at all times, and while he is touring the globe, Ace is helping to build their net big brand project: Motel Margarita.
Early 2019 was their time to sit back and revisit their priorities, styles, and goals. With music lock and loaded, they are now ready to play every show available. The Coast Club boys have just released a brand new remix to Lauv's smash hit SuperHero and also have several new originals in the works with plans to be released on several major record labels including the legendary Armada. If grooving to more than just one song is your thing, make sure to also check out their mixtape series entitled Beach Bass.
---
Share
---
You might also like