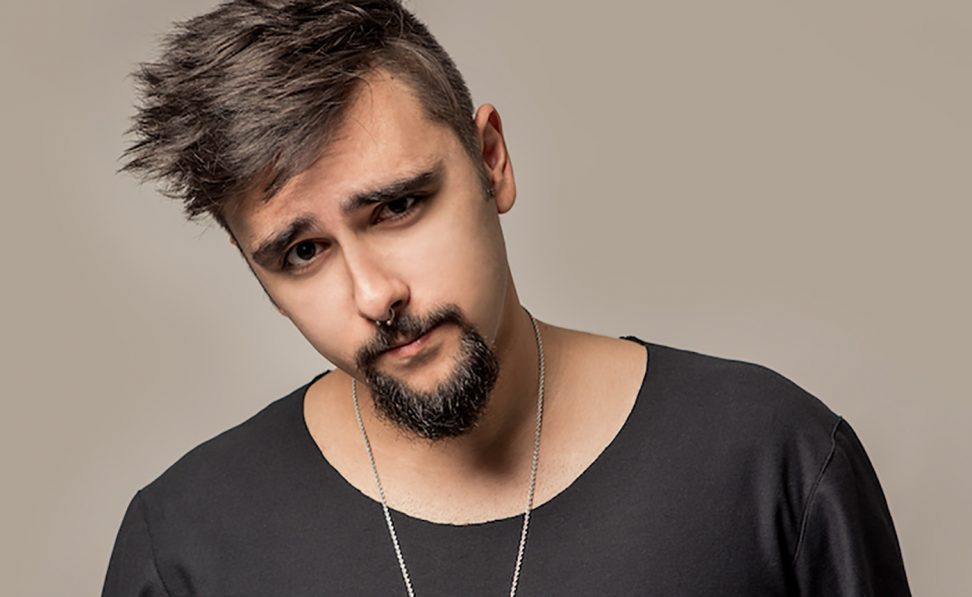 Hailing from Brazil, Ciszak represents the new breed of house and tech house producers. Starting as a young musician and developing to a full time producer and DJ, Ciszak kicked off his career with a release on 303Lovers and Go Deeva. The impact was felt immediately, with both releases reaching the top of the tech house charts on Beatport.
From there, Ciszak caught the ear of one of dance music's biggest artists, Claude Vonstroke. This led to the release of "Hypnose" on Vonstroke's seminal Dirtybird Records in 2015, another chart topper. Moving from strength to strength, Ciszak has released music on Mihalis Safras' Material Music, Green Velvet's Cajual Records and the growing UK outfit Suah. 2016 saw Ciszak's return to Dirtybird with the release of the smash hit "I Want" to launch the brand new sister label Dirtybird Select. Yet again proving his unique sound, "I Want" soared to the top of the charts and made its way into the record bags of DJ's around the world.
No rest for the wicked, an ever-growing global touring schedule and more music to be released. It's no surprise that Ciszak's future looks bright!
—
Hometown: Porto Alegre, Brazil
Currently living: Los Angeles, CA
Origin of name: It's actually my last name. I find it artistic and not very usual.
Weapon of choice: Analog synthesizers. They really make a difference.
Source of power: My family. They have always supported me to follow my dreams.
What advice would you offer someone thinking about entering the Discovery Project competition?
If you think about entering, just go ahead and do it. Don't let opportunities pass by because most of the time it happens only once. Believe in yourself. If you don't believe in yourself, who will?
Blurb yourself:
I was born in a musical family. My father was a musician and taught me to appreciate music in a different way. I learned the piano when I was 10, which makes a big difference in my production work today. My passion for music actually started when I would listen to a certain song I liked, and wouldn't stop until I found its name. I've always felt like that with certain songs or tracks, and that's when I made a decision to make DJing a full-time job. After two years performing locally, I decided to start producing. I've always been a perfectionist and only satisfy myself when my work meets my expectations.
Are there any dots to connect between where/how you grew up and your musical output—from people freestyling on the street corner to a grand piano forced down your throat?
When my father put me in piano lessons, I hated it. Nowadays, I realize part of my talents are coming from that early musicianship development and the things my father taught me. I'm very grateful for that.
What do your parents think of what you are doing?
In the beginning, they didn't like it that much. What parent would like to see their son dropping out of college? Once they realized I had talent, they supported me all the way. They are the ones who believe in me the most and always let me follow my dreams, no matter what they might be.
What's the strangest part of your job? What makes you shake your head in wonderment about being a DJ and producer?
People that don't know this profession think it's all about partying and having fun, but actually, it's just the opposite. Some days I spend six hours in the studio without being able to create something good. Depends on the day and when inspiration strikes.
What is your ultimate career dream?
Try to make a difference and help build this industry. And who knows, maybe one day I can have a street named after me, like Erick Morillo!
Are you impulsive with your work (in the studio and/or DJing), or do you have a sketch in mind before you start?
I try to stay focused on the style of the track. Sometimes I have ideas running through my head, but they never come out like I imagine. So basically, it's all impulse.
How, if at all, does listening to music figure into your creative process? What's the last song you heard that made you drop what you were doing and go into the studio?
I listen to a lot of types of music of all different genres and styles. For instance, Pink Floyd opened my eyes because of all the different feelings they can evoke with their music. Their songs created a very peculiar energy that I felt in my body and soul but have never found in other music.
What gets you excited when you think about the future of electronic music and club culture?
I feel excited because the culture is growing fast. Each year, more and more young people are into dance music, and it is really nice to see. Every two or three years, we tend to see a new cycle coming, so there will always be something new to learn for both beginners and veterans.
What are your weaknesses?
Fear.
Do you have a secret passion?
Psy-trance. All of my passion for electronic music starts on Psy-trance.
CISZAK Discovery Project: EDC New York 2015 by Ciszak on Mixcloud
---
Share
---
You might also like