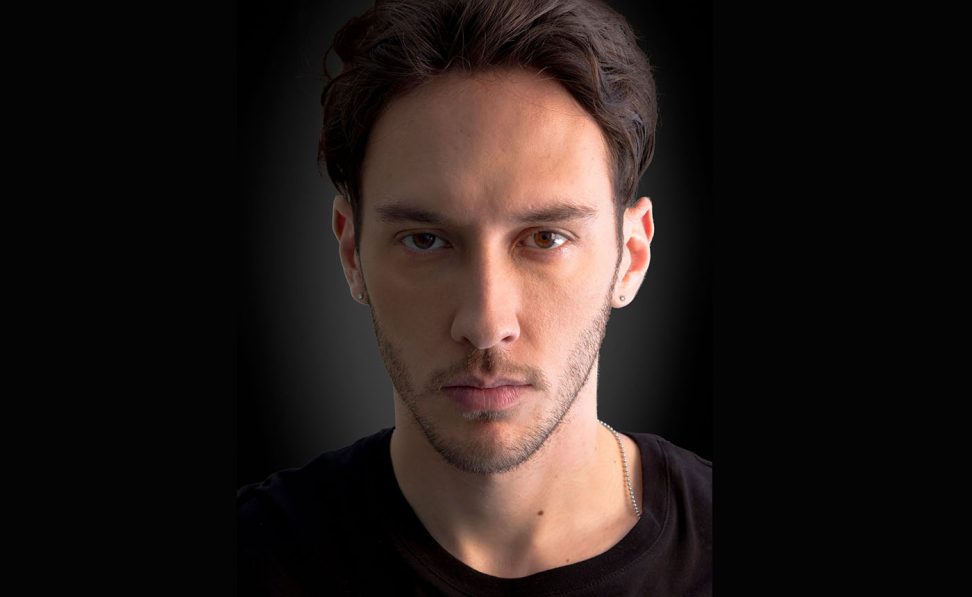 Chaser is a Canadian Mexican musician, music producer and DJ. He primarily produces in the Electro House genre, but has branched out drawing influences from Progressive House and Pop Music.
Chase Carrillo, better known as Chaser was Born in Toronto, Canada. He moved to Mexico at the age of six and grew up in Acapulco. His mother being from Toronto, Canada and his father from Acapulco, Mexico.
Being a musician at a young age by playing the drums as his primary weapon, Chase has been involved in all styles of music forming rock bands as a drummer and singing in different occasions. Starting out his production skills in the electronic world by producing Psy Trance, all that led him to where he is now with his project Chaser.
Being part of massive events such as: EDC Mexico, Empire Music Festival Guatemala, Life In Color Mexico, Ibiza Residence by EMPO and sharing the stages with artists such as: Zedd, Skrillex, Nicky Romero, Dirty South, Vicetone, GTA & Yellow Claw to mention a few. Chaser also has been assigned to be the main opening act for artists such as: Nervo, R3hab, Dvbbs to also mention a few.
Chaser has won several competitions such as: Discovery Project Mexico 2014 by Insomniac with his single "Top Of The World", Best DJ EDM 2015 by the DJ World Awards, one of the 6 finalist at EDMBiz 2015 by Insomniac with his single "Stadium Love" where he got invited on stage to present his record in front of 6 of the best A&R's in the electronic music scene today and recently receiving an award by the "Premios Internacionales Gaviota 2016" with a Gaviota, beyond others.
Getting music sign by labels around the globe in countries like Austria, Mexico, United States etc. Chaser is one to keep an eye on with his fantastic energy on stage and his power to inspire people to dance in the moment.
Interview
---
Home Town: I was born in Toronto, Canada. But have been in Acapulco, Mexico since I was six years old.
Currently Living: Mexico City, Mexico
Origin Of Name: My real name is Chase. Since I was little, my mom always called me Chaser, so I guess it all started from there.
Weapon of Choice: I love Cubase. I have used it for a long time and I totally recommend it. I don't see myself using different music production software.
Source of Power: I really look up to producers. Of course I love EDM, but I also like pop music. I get inspired from the producers who work with Lady Gaga, Rihanna and Justin Timberlake. Their names are Darkchild, Redone and Timbaland respectively.
What advice would you offer someone thinking about entering the Discovery Project competition?
My advice is to never give up on what you want to achieve. Once I heard about the competition, I immediately stopped what I was doing to get my track ready. I focused 100 percent on making it the best I could. To me, it's important to constantly learn new tricks and how to be innovative with my music. Even though there are always people that help and support me, I'm the one who has to get up everyday and work on my computer. I have to teach myself and believe in myself, and make all the hours I spend sitting in a chair worth it. Now that I have won the EDC Mexico competition, I know all the time spent was worth it.
Was there one particular moment in the recording or mixing process for your Discovery Project entry that made you feel like you were creating something pretty damn special?
When I was recording the vocals, I imagined playing the track in front of a crowd. It made me say, "Wow, this is going to be good."
Are there any dots to connect with where/how you grew up to your musical output?
When I was 13, I started to play drums. I played with a band all around town in bars, restaurants and events.
What do your parents think of what you are doing?
My parents support me 100 percent. They're always asking me to show them my music and brag about me to our family and friends. They believe in me and want my dreams to come true.
What makes you shake your head in wonderment about being a DJ and producer?
Well, they are both totally different things. Being a producer is serious. When I'm making something in the studio, I get goose bumps because I imagine playing in front of a lot of people.
What's the biggest misconception about being a DJ?
There's not really much to say, except my hours of sleep are not always the same.
Tell me about your most memorable night out as an artist or as a fan.
I lived in London when I studied sound design. I was on the lineup for a couple of gigs and people liked my music.
Do you have any memorable moments from past EDCs or any other Insomniac party?
To be honest, EDC Mexico was my first Insomniac party.
How does what you do for a living affect you on a day-today basis?
Most of the time I'm in the studio working on music, so I stay home when my friends go out.
What is your ultimate career dream?
I want to win a Grammy (or to just be nominated).
Are you impulsive with your work or do you have a sketch in mind before you start?
I guess I'm half and half. I usually have an idea of how I'm going to start. When I get into it, stuff starts to change and I play it by ear.
How, if at all, does listening to music figure into your creative process?
Well, listening to music is a big inspiration. I love all types of music. I like pop music a lot. It really inspires me when the top producers in the world work with the top singers in the world. It really gets me motivated.
What's the most important piece of gear in your studio and why?
I have a couple of important pieces of gear, but I guess it would be my Dynaudio Acoustic BM6A speakers. I think the sound is amazing. The job can still be done with regular speakers but it will require more work.
How important is it for you to experiment and take on the risk of failure?
Always take risks because you never know what can happen.
Do you have a list of people you'd like to collaborate with in the future?
I would like to collaborate with Redone, will.i.am, Zedd, David Guetta and Rihanna. They are a big inspiration for me. Their music is amazing and I imagine sitting with them must be so epic.
If we pressed Shuffle on your iPod while you went to the bathroom, what
would you be embarrassed to come back to us listening to?
Mercurio, a Mexican boy band from the '90s.
What sound or noise do you love?
TB-303.
What should everyone just shut the fuck up about?
Selfishness and envy.
What gets you excited when you think about the future of electronic music and club culture?
Every time the bar is raised in terms of production level, I'm always excited to see what will come out next.
When you look at electronic music and the surrounding culture, what worries you about the future?
I really wish everybody could have a chance to show what he or she can do musically. Sometimes it's hard to get your stuff out there and connect with people.
What are your weaknesses?
I'm too critical. Sometimes, I can sabotage myself while I'm producing.
Do you have a secret passion?
I love football (soccer). I play it at least three times per week.
How would you describe your sound to a deaf person?
It's innovative. It's something that lifts you off of your feet and makes you feel empowered.
Is success physical or internal?
It's totally internal. It's a dream I really want to achieve and I'm going to.
What do you remember about your first DJ gig?
It was a wonderful experience! The crowd loved my set and my music. However, a funny thing happened. The DJ who was going on after me disconnected something and accidentally turned off my equipment. Well, I hope it was just an accident.
What's the hardest professional lesson you've learned thus far?
There's no reason for jealousy and self-centered behaviors. We should help each other out to succeed together.
Have something you'd like to get off your chest that we did ask you about?
I really hope I can sit down with a top producer. I want to ask questions, attend a studio session and really learn. One day, I will be where I want to be…I'm not giving up.
Winning Track:
Winning Mix:
Discovery Project- EDC México 2014 by Chaser on Mixcloud
---
Share
---
You might also like