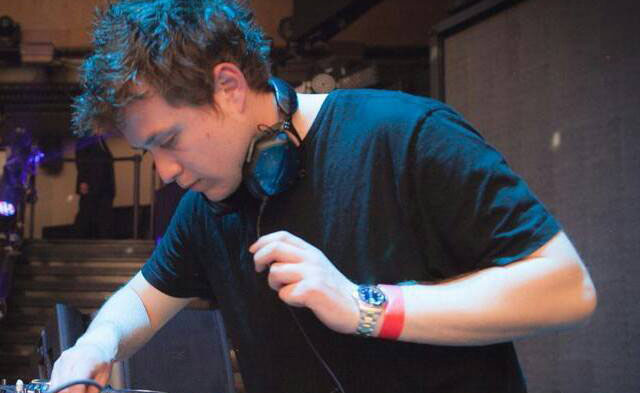 Casey Rasch is no stranger to the dance floors in Los Angeles. The native Angelino started listening to trance when he was 16 and within a year he was hitting up as many shows as he could. He was drawn to the sounds and was eager to learn more. He started by listening to weekly radio shows that introduced him to the various genres and producers of trance such as Simon Patterson, whose sounds on Night Vision Records and Reset Records intrigued him to explore more into the labels. He was also inspired by sounds of Jon O'bir, Activa and Tom Colontonio which led him to listen intently to Vandit Record releases.
Casey Rasch aggressively seeks his own sounds through his music. His debut original "Go" from Pharmacy Records turned quite a few heads in November of 2013 which included the boss of Pharmacy, Christopher Lawrence. Pharmacy spoke highly of his debut as, "Go, like Casey Rasch, defies any genre pigeon holing producing Tech, Psy and Trance." This success has led him to officially remix for giants and legends in the scene including John Askew, John 00 Fleming, Christopher Lawrence, Lisa Lashes, and Federation. His tracks have been supported by the big names in the industry to include Aly & Fila, Simon Patterson, Bryan Kearney, Indecent Noise, Paul van Dyk, Nick Sentience, Jordan Suckley, Mark Sherry, Liam Wilson, James Dymond, Ben Lost, Thomas Datt, and many more. They have also been recognized on the Beatport Trance and Psy-trance Top 100 charts as well as top 10 in the Trackitdown Trance chart. Oberon, the label manager and head A&R for Discover Dark, named Casey Rasch the Best Remixer for 2014 stating, "I love Casey's work, he always comes up with something new and interesting and he can produce psy and tech trance to a very high quality." Pharmacy Music also followed up on that statement. "Casey Rasch is undoubtedly the go to man for remixes," they stated. "Having done remixes for John Askew, John oo Fleming, Lisa Lashes and label boss Christopher Lawrence, it's no wonder that Oberon, DJ producer and label manager at Discover Dark, picked Casey as his Best Remixer of 2014. We couldn't agree more." After releasing 2 originals and 14 remixes in 2014, Casey Rasch has been building his arsenal with more originals and collaborations to be released in the near future.
His talent to search, recognize, and discover sound had been acknowledged while he took on several different positions from being a Junior A&R to the Head A&R and Director of various trance based labels. However, with new influences grabbing his interest, he had a vision for a label that was not restricted to a specific genre but the only commitment being to the quality of the music. In January 2015, he announced his own label: UNRSTRCTD Recordings. This record label is a trance based label but sees no limits on the musical possibilities and is founded on the simple philosophy of pushing the boundaries to create quality music.
Since his professional start as a DJ in early 2014, he has shared the decks with Christopher Lawrence, Ronski Speed, Mark Sixma, Ben Nicky, Jordan Suckley, Arctic Moon, Will Atkinson, Thomas Datt, Liam Wilson, Magnus, Brian Flinn, and Coming Soon, just to name a few. His sets are versatile with everything from techno and deep/progressive house to uplifting/tech/psy trance, taking the crowd on diverse journeys. With his growing popularity and new residency at the world-class venue Exchange LA, he will undoubtedly be seen at more shows and events all over the map.
Whether Casey Rasch is on the dance floor, in the studio, or on the decks, he's constantly got his ears and mind racing for the sound that represents quality music. The fact that all of the above releases and events happened within only a 3 year time period is no coincidence. His vision is shared by many in the scene and his ambition sees no limits. Dedicated and passionate about the music, he stops at nothing and will not take no for an answer.
---
Share
---
You might also like