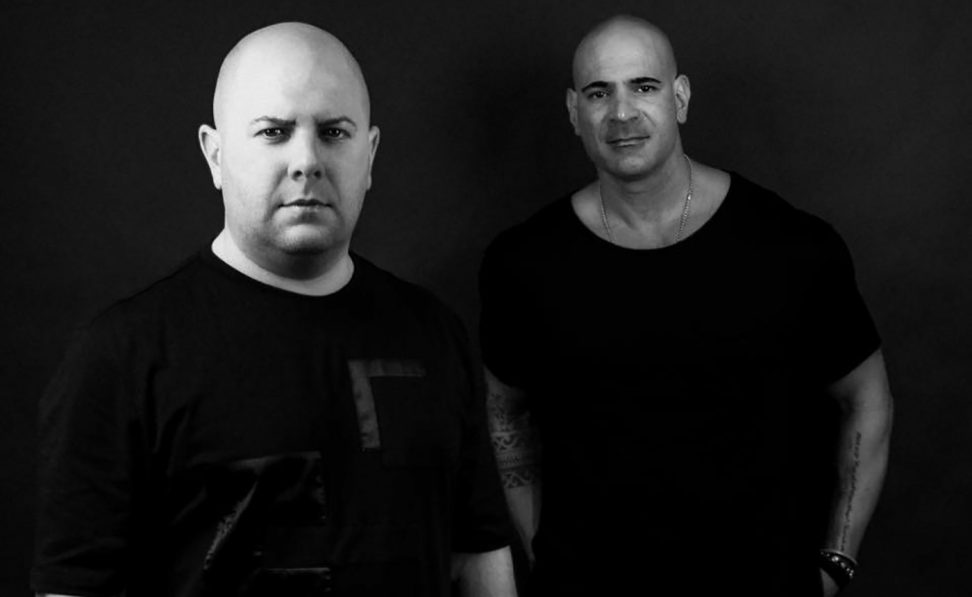 Music today materializes sounds from unbelievable sources to fuse cultures and limitless energies that captivate our ears, inspires our bodies to move and completely immerse audiences into fascination. The same can be described of Carabetta & Doons, Miami's underground DJ duo, whose deep driving techno beats, flavored with distinct polyrhythmic elements, has seized the finely tuned ears of the underground faction in South Florida. Their budding following has propelled them into a number of noteworthy venues such as Heart Nightclub in Miami and Trade South Beach, in addition to international festivals such as The BPM Festival and the widely-celebrated Groove Cruise. Most recently, their work in the studio has opened new doors with prominent record labels as they prepare to release their Hype Machine EP on Universal Records in 2017. It would be during Miami's renowned Winter Music Conference back in 2003, that Doony Marrero, a Miami native and Connecticut man Daniel Carabetta would find an indisputable chemistry on the decks. The distance was never a matter as they found commonalities in their life experiences and expressed them through sound. As they joined forces and grew together, not only did they tie two cultures from different sides of the world but gradually manifested into a recognizably spirited sound that pumps the crowds. This connection they bring to the music world is what sets the stage for marathon musical journeys that carry nights into mornings. What lies ahead for the duo we know not; but if their recent musical developments, ever-growing international demand, and continued attention from respected labels, is any indication of what the future holds for Carabetta & Doons, their story is far from over.
//
Hometown: Cuba (Doons), Italy (Daniel)
Currently Living: Miami (Doons), Connecticut (Daniel)
Origin of Name: We were never fans of the acronym "DJ" and thought it would be best to keep our real names to some extent. We agreed on Carabetta & Doons, as we felt it had a nice flow to it and would be original to us. "Doons" because that's what all my friend called me growing up. "Carabetta" because Daniel wanted to stick to his roots.
Weapon of Choice: Spectrasonics Trilian and Sugar Bytes Effectrix plugins. These two add a world of infinite sounds to our productions.
Source of Power: Pink Floyd, Josh Wink, Sander Kleinenberg, and Marco Carola.
Link to Discovery Project Mix Entry:
https://soundcloud.com/carabettaanddoons/electric-forestedc-vegas-open-casting-call-2017/s-g18ph
What advice would you offer someone thinking about entering the Discovery Project competition?
Be original, and submit what you truly love to play and create. Don't submit something based on what others want to hear.
Blurb Yourself:
First and foremost, family. Family to us is everything. Spending quality time with our loved ones is imperative, since music takes up most of our time. We were both brought up very family-oriented, and it is in our plans to offer attention to them at every opportunity.
Second is our friends. We value those who have become like family and have supported us throughout the years, and spending time with them is just as important. Love to take time off when possible and enjoy what the world has to offer, aside from the music.
Next comes music. We connected in early 2000 because of our similar taste in music. Since we could remember, music was and has always been an escape. We grew up to sounds from Led Zep, Pink Floyd, the Who, Jefferson Airplane, Metallica, and the list goes on—that was, until we experienced electronic music. That's when our lives changed. It was when we really learned how music plays an emotional role in our lives and the lives of others. We truly feel music has the capability to change the world in a positive way. Today we make music, and it is such a humbling thought to have the ability to do that. We have made music based on our emotions, and we have made music based on the emotions of others. That is truly an amazing gift.
Was there one particular moment in the recording or mixing process for your Discovery Project entry that made you feel like you were creating something pretty damn special?
This is a hard one to answer, because everything we do is original and has its own story behind it. The track we chose for the contest was "Merry Go Round." This was a special EP because it expresses the origin of hip-hop music in the '80s. The first track is called "1520," which were the numbers to the building where the first hip-hop block party was held in Brooklyn, NY, and "Merry Go Round" was a term DJ Kool Herc used when mixing two tracks together.
Tell us about your most memorable night out as an artist or as a fan.
It was in 2006, when we first met listening to Sasha & Digweed at Ultra Music Festival.
How, if at all, does listening to music figure into your creative process? What's the last song you heard that made you drop what you were doing and go into the studio?
It was just this year in January, when we performed at BPM Festival at the Descend Records party. We played with Pan-Pot, Carlo Lio, Oscar L, and a few other guys, but we heard so much great music and got so inspired, that as soon as we got back to Miami, we banged out six solid productions in one month.
If we pressed shuffle on your iPod while you went to the bathroom, what would you be embarrassed to come back to us listening to?
You would probably be confused. You will find anything from Elton John to Neil Diamond, Metallica, Hall & Oates, Jethro Tull, Pearl Jam, and even some salsa somewhere in there.
What sound or noise do you love?
Wide, snappy kicks with a big bassline—we are suckers for basslines.
What should everyone just shut the fuck up about?
Everyone should stfu about which genre is better.
What gets you excited when you think about the future of electronic music and club culture?
We feel electronic music is bringing more and more people together—most importantly, people from different cultures and backgrounds.
How would you describe your sound to a deaf person?
Show them a heart and a picture of a family. What we would like to project as a duo through our music is love and unity in one common place.
What do you remember about your first DJ gig?
Our first gig together was at a club in Hartford, Connecticut, called Room 960. We got booked as individual artists but ended up doing a b2b. Afterward, people were coming up to us, [saying] how amazing we did and how our music flowed. We looked at each other and said, "Let's just keep playing together."
What's the hardest professional lesson you've learned thus far?
How to take two steps back to take three forward. In the middle of 2016, we decided to make some changes—not only to our sound, but also where we play and who we work with in the studio. It is what really helped us focus on our musical goal. This has catapulted us to the next level, both in the studio and in the clubs.
---
Share
---
You might also like