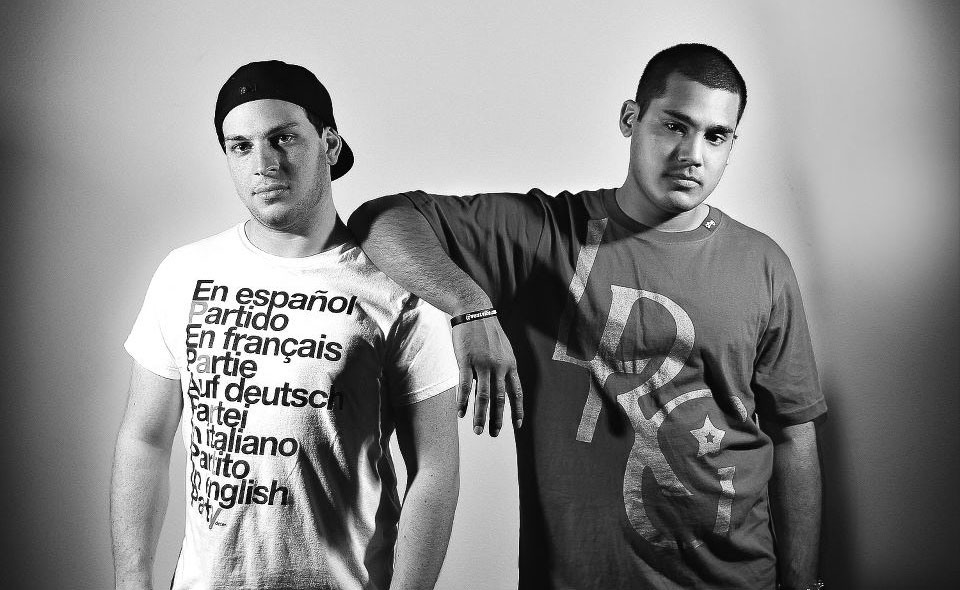 The chance meeting of CaliParis members Leo Goldstein and Miguel Angel Rios, in the SDSU college summer days of 2009, could perhaps be the greatest musical pairing in Electronic Music to-be-made history. Conceived in Southern California clubs and events is a production and performing DJ duo that draws a highly amplified crowd with an impressively influenced musical creation. This combo successfully brings together a European house music feel to a Western American upbeat tempo for an inspirational party experience.
Miguel, as it is with many artists, began his interest in music at a young age. His love for music guided him through many different genres, positively affecting his ability not only in performing but creating mashups and mixes that resemble the massive event rave experiences he became so fond of. Meanwhile, on a separate continent across thousands of miles of land and ocean, the city of Paris, France was home to Leo. This teenager fell in love with and studied the house music bests at the time. After witnessing the arts live, he quickly purchased his own CDJ's, and in 4 months was opening for Joachim Garraud after winning his Annual DJ Contest.
Fast forward to 2009 San Diego and there exists two newly met roommates that joined together to succeed in the same dream of creating and performing music. Given opportunities by local DJ's Stircrazy, and the entire Eventvibe.com production team, CaliParis eventually worked into the main stage at the Heaven & Hell Music Festival in 2010. Following this would be a blur of playing with the same favorites that influence their music, including the likes of Joachim Garraud, Fedde Le Grand, Dada Life, Bingo Players, Bob Sinclar, W&W, Morgan Page, Sidney Samson, and Above and Beyond.
Today CaliParis dedicates their time in excelling their unique sound, and amplifying it to the masses as far as they can reach. Aside from continuously playing throughout San Diego's popular club scene including Fluxx, Voyeur, Stingaree, Ivy, and more they also carry a large fan base throughout the South Western United States. They thrive in the action if completing their main focus, by producing and spreading an original sound nothing short of spectacular, to alter the EDM industry for the better. With that in mind CaliParis remains in a constant variation of talent that climbs to new heights performance by performance, beat by soldering beat.
CaliParis is the unity of two regions, two minds, to create one electronically wave shattering sound.
---
Share
---
You might also like