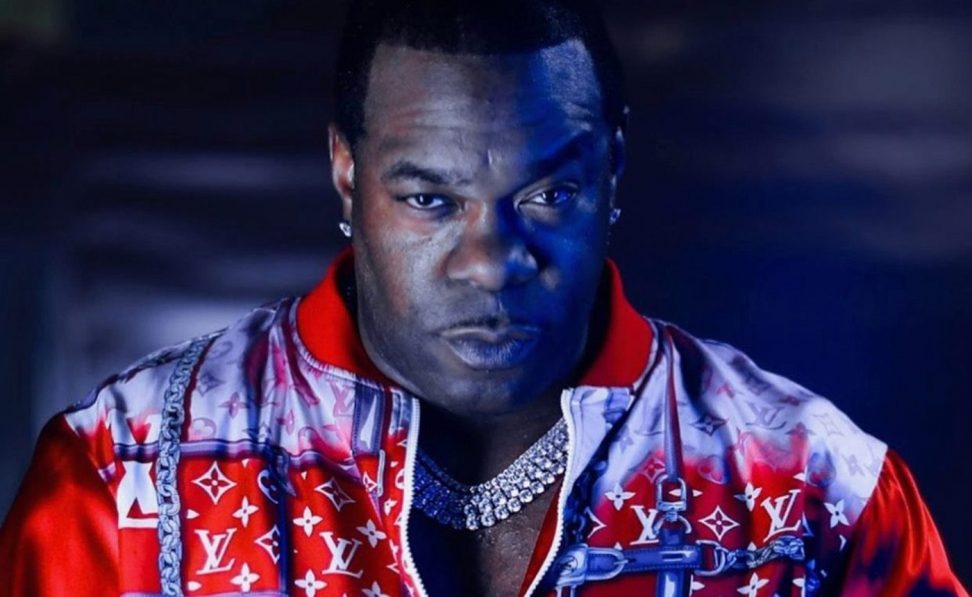 Genre: Rap/Hip-hop
Origin: United States
Busta Rhymes emerged as one of the most idiosyncratic personalities of rap's golden era with his halting, ragga-inspired style and lyrics defined by incredible complexity, inventiveness, and humor. After rising to prominence with his group Leaders of the New School, Busta broke out solo in 1996 with a massive hit single, "Woo-Hah!! Got You All in Check." Throughout the '90s and 2000s, he was a force to be reckoned with, topping the charts with his albums and even debuting at number one in 2006 with his seventh studio album, The Big Bang. In the years that followed, he worked as a producer while also pursuing roles in film and television, remaining sporadically active with his own music with releases like 2020's Extinction Level Event 2: The Wrath of God.
Busta Rhymes was born Trevor Smith Jr. in East Flatbush, Brooklyn, in 1972. Born of Jamaican heritage (a definite influence on his rapping style), Busta moved to Long Island in 1983 and, at Uniondale High School, met up with MCs Charlie Brown, Dinco D., and Cut Monitor Milo. Inspired by fellow Long Islanders Public Enemy and Eric B. & Rakim, the foursome united as Leaders of the New School and signed a deal with Elektra Records right out of the gate, when Busta was only 17 years old. Much respected in the hip-hop underground for their Afrocentric philosophy and tough rapping styles, Leaders of the New School debuted in 1991 with Future Without a Past… but released only one more album, 1993's T.I.M.E., before breaking up the following year.
Out on his own for the first time, Busta called on some friends, appearing on A Tribe Called Quest's "Scenario," the incredible remix of Craig Mack's "Flava in Ya Ear" (also featuring Notorious B.I.G. and LL Cool J), as well as other projects with Boyz II Men, Mary J. Blige, and TLC. He appeared in the 1995 John Singleton film Higher Learning and earned a solo contract with Elektra. Busta's first album, The Coming, proved a huge hit; the single "Woo-Hah!! Got You All in Check" hit the Top Ten and pushed the album into gold record territory. His second full-length, When Disaster Strikes, debuted at number three in September 1997. Extinction Level Event followed a year later, and in mid-2000 Busta released Anarchy while appearing on the silver screen in a remake of the blaxploitation classic Shaft. It Ain't Safe No More arrived in 2002 and the Aftermath-released The Big Bang followed in 2006. Creative differences with Interscope kept his career on hold until 2009, when Back on My B.S. became his first album for Universal/Motown.
Subsequent label issues would delay a proper follow-up until three years later. During that time, Busta appeared on tracks with Chris Brown, Lil Wayne, Tiësto, Diplo, Twista, Fat Joe, and Kanye West. He signed with Cash Money in 2011, but the union was brief; Busta would later part ways with the label. In 2012, he released his ninth effort, Year of the Dragon, as a free digital download. The album featured Lil Wayne, Rick Ross, and Gucci Mane, among others. A joint EP with Eminem and Everlast titled Calm Down: The Clash arrived in 2014.
In 2016, Busta featured on "My Shot" from the chart-topping Hamilton Mixtape. That same year, he released the Return of the Dragon: The Abstract Went on Vacation mixtape just in time for the holidays. The collection contained a stacked roster of guests including Fabolous, Jadakiss, and Styles P, O.T. Genasis, Chance the Rapper, Mary J. Blige, Raekwon, MF Doom, and Busta's original crew, Leaders of the New School, on the track "We Home." The following year, he issued the track "Girlfriend" with Vybz Kartel and Tory Lanez. He offered up another stand-alone single in 2018 with "Get It," featuring guest cameos from Missy Elliott and Kelly Rowland. In October 2020, he released his tenth studio album, Extinction Level Event 2: The Wrath of God, which featured appearances from Vybz Kartel, Anderson .Paak, and others. ~ John Bush & Fred Thomas, Rovi
---
Share
---
You might also like