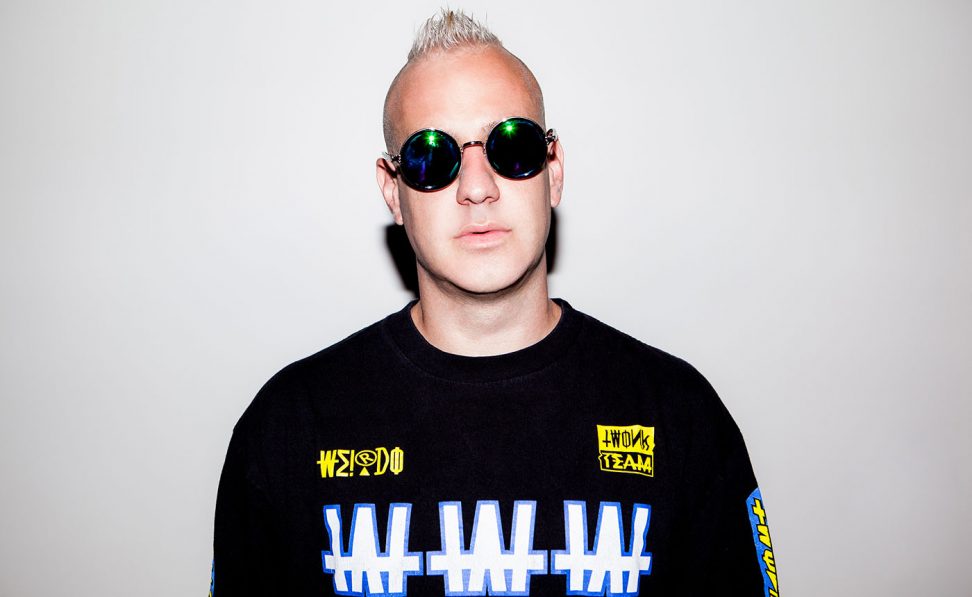 With releases on staple electronic labels including OWSLA, MAD DECENT and SLOW ROAST RECORDS, as well as two, Top 10 albums on the iTunes dance charts, all within the span of a year; BRILLZ should be called the rookie MVP of the Bass Music game.
Turning heads with his trapped-out blend of hip-hop and EDM, Brillz's interest in music stems from his history in the dance music scene. Introduced through the dance itself, Brillz was a founding member of a dance crew called Liquid Pop Collective before producing and DJing. The group would hold events on the East Coast, merging the dance styles of funk and hip-hop with the rave culture dance "Liquid". As he progressed into production, these themes would carry through as a foundation of Brillz's aesthetic.
After releasing a handful of tracks, it was a KILL THE NOISE's "Roots" remix on SLOW ROAST RECORDS that really established him in the producer world. From there things took off. His next release was a two- track collaboration with DIPLO on MAD DECENT RECORDS. The EP featured the track "Swoop," which was supported by a number of impactful DJs including SKRILLEX, KTN, 12th PLANET, A-TRAK, ZEDS DEAD, BASSNECTAR, FLOSSTRADAMUS, DILLON FRANCIS and many more.
A remix of ZEDD's "Clarity" was his next hit. The track premiered with BBC RADIO 1XTRA – one of the UK's most popular and cutting edge stations. Following the release, requests started piling up.
Soon after, BRILLZ made a bold move within the DJ scene – he released a full-length album. "I wanted to do a full-length," explains BRILLZ. "I think like a painter or a fashion designer – I wanted to created a body of work and I wanted to make an impact." The album was titled TWONK. What is TWONK? As BRILLZ so simply puts, "Twonk is a human weirdo, and twonk team is the movement of the weirdos. Twonk is about creativity, it's about individuality, it's about being weird… it's about self expression." The album broke into the Top 10 Dance chart on iTunes. The Twonk remix album, Re-Twonked, was released in December and landed in the Top 5 on the iTunes Dance Chart. The album featured remixes from BRO SAFARI & UFO, JACK BEATS, LOUDPVCK and more.
BRILLZ has also released a handful of remixes recently, including a remix of JAY-Z's "Dirt Off Your Shoulders," which was featured on JAY-Z's blog Life and Times; a remix of JACK BEATS' "About To Get Fresh," which was released on OWSLA; and a remix of KILL THE NOIZE's "Talk To Me." While constantly working on new material, BRILLZ is on the road with dates all across Europe, confirmations at Ultra Music Festival, Sunset Festival and a bunch of US dates. 2014 will also see the launch of the TWONK clothing line.
---
Share
---
You might also like