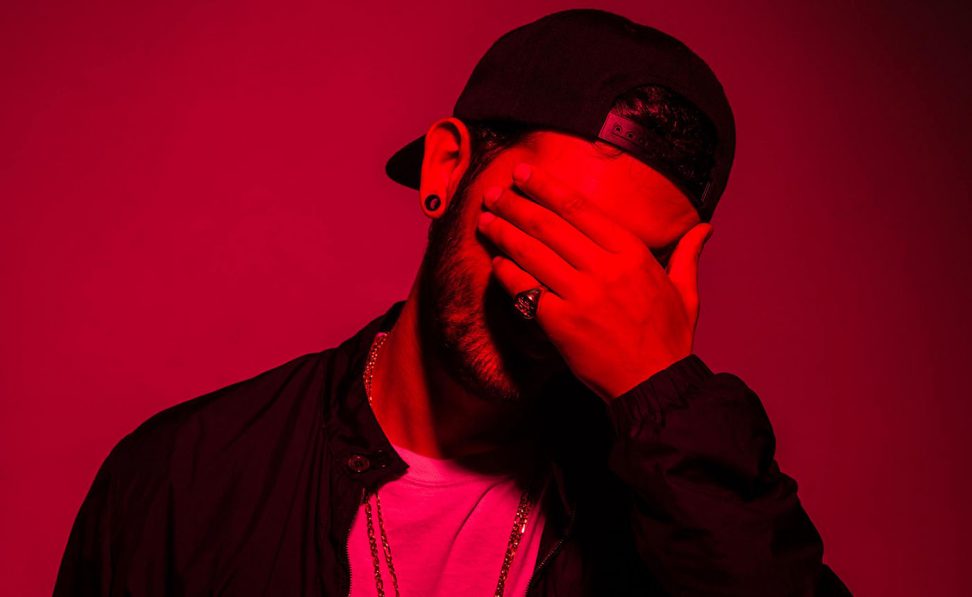 In order to set the pace, one must never stop moving. It's the only way to effectively bob and weave between encroaching trends and consistently remain steps ahead of the zeitgeist. Borgore doesn't halt—ever. His onslaught is relentless with the release of The Buygore Album his second full-length studio album and first for his own Buygore label set for January 2015.
The electronic dance music renaissance man (rapper, singer, songwriter, producer, Buygore Records head honcho, and lady killer) has solidified himself as one of the genre's most prolific artists and label bosses. Writing melodies, playing drums and keys, singing, and producing, he literally handles every aspect himself. He personally ensures that legions of fans worldwide receive the best experience imaginable from every release and gig.
2014 proved to be a massive milestone for Borgore. His debut full-length #NEWGOREORDER [Buygore/Dim Mak] captured #1 on iTunes Top Electronic Albums Chart, #3 on Billboard's Electronic Albums Chart, #3 on the Top New Artist Albums Chart, and more. Iconic A Clockwork Orange star Malcolm McDowell and Miley Cyrus both enthusiastically jumped at the chance to collaborate with him, while he performed for sold out crowds everywhere from the Budweiser Made In America Festival and TomorrowWorld to the Mad Decent Boat Party. However, 2015 sees him break ground once again with the release of The Buygore Album and the launch of its companion jaunt: The Buygore Show Tour.
For the first time in the history of Buygore Records, Borgore assembles the roster's artists for both an album and a tour exclusively comprised of "family." This is his unbridled vision and he's bringing BLVKSTAR, Ookay, Jauz, Dotcom, Riggi & Piros and "Unicorn Zombie Apocalypse" collaborator Sikdope along for the ride.
Since first founding the label, Borgore always wanted to launch a full-blown tour with all of its artists. 2015 provided the right moment to bring this dream to life. In between the sold out #NEWGOREORDER TOUR, he tirelessly worked on these collaborations, whether it be in his cabin during a boat party or backstage. The label's familial mentality yields an explosive chemistry on The Buygore Album's seven tracks. This is a group of bros just as down to go bowling or go-karting together as it is to hit the studio.
The first single "Lindsay Lohan" brings Borgore and Jauz together for a booming and bombastic bass romp. Trap production resounds in between the titular robotic refrain, churning out a bona fide banger and homage to the ultimate party girl. Meanwhile "Can't Squad With Us" allows Borgore to expand once again with a dynamic vocal performance and declaration of his squad's love and independence. Then, there's BLVCKSTAR and Ookay's "Blow Your Mind" featuring Borgore. It's a slithering scuzzy and sexy anthem meant to burn a hole through the dance floor.
Each of these talents continues to engender excitement amongst listeners. Recently, Dotcom was sought by hip hop superstars, Far East Movement to do an official remix for their album which was released through Interscope. Jauz is currently working on a number of official remixes for various labels as well as putting together an EP. Ookay and Pizza are just friends now so he's ready for whatever.
With The Buygore Show and The Buygore Show Tour, Borgore once again doesn't stop.
---
Share
---
You might also like