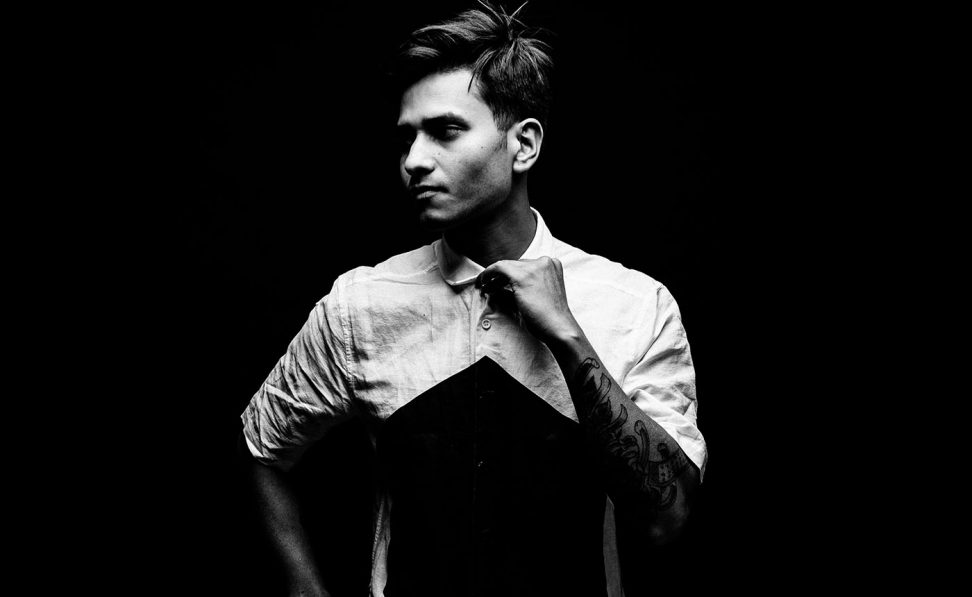 Origin: None
BLOT! are amongst India's foremost underground electronic music and mixed media performance and production outfits. In the six years since BLOT! first emerged, they have delivered an inspiring run of music releases, immersive audiovisual sets as well as innumerable art installations and performance properties in India and abroad.
BLOT! aka Gaurav Malaker and Avinash Kumar, are on the cusp of pushing through into a whole new realm. With their debut album Snafu, signed to Universal Music India (2013) the duo made a stylistic leap forward, expanding their sonic vocabulary far beyond their previous incarnation as a minimal techno act into something unique and idiosyncratic.
The New Delhi-based multidisciplinary duo have traversed the globe, gigging and exploring urban cul- ture through music, films, art, installations and projects, including co-founding their own pioneering, interdisciplinary festival UnBox (annually since 2011) and underground electronica label – Qilla Records.
On the international front, they have performed at legendary venues like Trsor and Bar25 (Berlin), global festivals C/O Pop (Cologne), Electron Festival (Geneva), Berlin Music Week, Reeperbahn Festival (Hamburg) and Nuits Sonores in Lyon, and at London's South Bank Centre. Closer to home, they play upward of a 100 gigs every year, while also consistently collaborating with a host of musicians and singers. In addition, BLOT! has re-imagined the electronic music agendas of brands such as Absolut, Puma, Adidas Originals and SuperDry and are supported by Allen & Heath.
Whether in being featured in a pioneering international youth culture documentaries created by Cobra UK (2012), breathing fresh life into creative collaborations through the an audiovisual piece 'Aaina' (2013) on TV show The Dewarists, live-scoring the silent movie classic 'A Throw of Dice' for the Goethe-Institut (2014), or just making good old dance music, BLOT! never fails to surprise in pursuit of a genre that can only be ascribed to them.
Both Gaurav and Avinash have diverse creative project experiences, and often facilitate workshops and present on panels on the electronic arts in India and abroad. They also write a popular column in The Sunday Guardian on the Indian music scene, while they continue to work towards pushing the boundaries of what electronic artists can, and should, do.
With their most recent release on the legendary German label Diynamic Music being extremely well received, BLOT! also won the VH1 Soundnation Award for the Best Electronic Act 2014. They were previously nominated for the Gima India Awards in 2013.
---
Share
---
You might also like